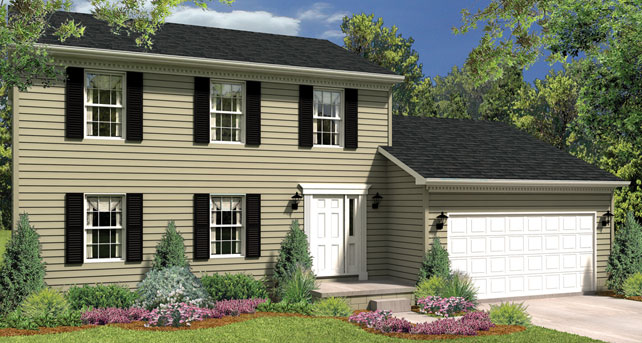 Sign by August 1st to Lock in Current Pricing
If you're in the market for a new custom home, congratulations — you're among the many Americans who can finally reap the rewards of economic recovery. Home values are still lower than they were in the prerecession real estate market, but job growth is up, creating an economic "sweet spot" for families who want to make an investment in their future.
Unfortunately, not all job sectors have fully recovered. Widespread foreclosures lowered the average prices of new homes, but they also decreased the number of available jobs for workers with basic skills. That's why the cost of construction labor continues to climb; in fact, the Wells Fargo Housing Market Index recorded noticeable increases in the past six months alone. That applies to both direct labor and subcontracting work. The former increased by 2.9 percent while the latter increased by a whopping 3.8 percent.
So what does this mean for you? As the population grows but construction jobs do not, building a new home will unfortunately become more expensive.  Sign by August 1st to lock in current pricing.  We're giving you one more reason to make today the day to turn your dream into a reality: make an appointment with your New Home Consultant today.
Labor Shortages: Rising Demand, Rising Prices
Every year, the National Association of Home Builders (NAHB) conducts a survey that gauges the average price of new homes. The NAHB compiles and studies comprehensive data about the supply and demand of construction labor, which includes everything from carpentry to heating, ventilation and air conditioning (HVAC) installation services. This June, the NAHB released its most recent survey results. Its expert analysis is full of implications for laborers, subcontractors and new homeowners alike.
In short, labor isn't just more expensive; it's also in higher demand than ever. That's because the economy is in a state of slow but steady recovery, but it's also because there's a disparity between the demand for new homes and the availability of construction crews. For example, housing starts are currently under 1 million — half of what they were in 2004 — and builders are having more trouble finding subcontractors than direct laborers for their new housing projects.
Because of the disparity between supply and demand, builders now face the biggest trade shortage in almost 15 years. Wayne Homes isn't immune to this shortage, but we do want to soften the blow as much as possible; that's why we're making this announcement now, while there's still time to lock in current pricing.
Buy in July to Skip the Increase
The American dream is more valuable than ever, and there's never been a better time to capitalize on it. If you've been putting off the process of buying, planning, building and moving into a brand-new home, don't wait another day. Luckily, it's not too late to lock in the current Wayne Homes prices. The increase will officially go into effect on August 1st – we warmly invite you to schedule an appointment at one of our Model Centers or start the conversation about building your dream home with our online team today. Don't miss this limited time opportunity to join thousands of happy Wayne Homes customers. Sign by August 1st.
About Wayne Homes
Wayne Homes is a custom homebuilder in Ohio, Pennsylvania, Indiana, Michigan, and West Virginia (See all Model Home Centers). We offer 40 fully customizable floorplans and a team dedicated to providing the best experience in the home building industry. For more information, Ask Julie by Live Chat or call us at (866) 253-6807.