The Design Center Appointment for Your New Home: What to Expect
Hands down, our customers agree that their favorite and the most exciting part of the home building process is the Design Center Appointment. It's the day you come into a design center, conveniently located in one of our Model Home Centers, sit down with our team members and choose all the features, colors, finishes and nitty gritty details of your custom home. It's like being a kid in a candy store! Choose everything from the exterior finishes to kitchen color schemes, down to the showerhead of the master bathroom. If you have any changes you want to make to the design, now's the time.
With so many options to choose from to make your home truly unique, please expect your appointment to last approximately 2.5 to 3 hours. We want to make sure there is sufficient time to walk through everything in detail. This is an important step, and we want you to feel comfortable with every decision you make, without feeling rushed. You can schedule your Design Center Appointment, as soon as you have a signed contract with Wayne Homes, lender pre-approval, and a contract for your land (unless you already own your lot).
The Design Center Appointment is a key milestone in the process. We sat down with Heidi Ziegler, a Customer Consultant at the Bowling Green Model and Design Center to discuss what you can expect during your Design Center Appointment, and how to prepare for a successful meeting.
You'll Be Making Key Decisions About Your Custom Home Design
At the beginning of the appointment, you'll have the opportunity to make any additional changes/adjustments to your home, if needed. Once we know how you want your home to look and function, we get to the fun part— choosing finishes and features by starting with the exterior of your home, then moving to the interior.
Selecting Exterior Finishes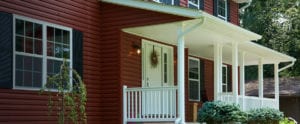 Personalize the appearance of your new home's exterior by choosing from the many different siding, brick or stone options. You'll also decide on the shingles, shutters and any accents you want to make your home look exactly the way you envision it.
Selecting Interior Finishes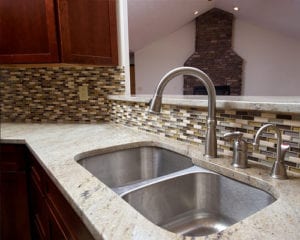 Once you've made all your decisions to shape what your new home will look like outside, now it's time to move inside. During your appointment you'll also be picking out flooring, cabinets, countertops, color schemes, lighting and plumbing fixtures. Heidi notes "the interior finishes are typically what take the longest to select since everything works together." Wayne Homes is proud to give homeowners the option of choosing trusted brand name materials like Mohawk SmartStrand Forever Clean carpet or Aristokraft cabinets. Be sure to take a look at all our Included Features that will surely make your home as functional as it is beautiful.
How to Prepare
You'll be playing an active role during the design phase of the home building process. You have probably been thinking about your dream home for some time now, so tell us … what does it look like? Check out our Pinterest boards and Flickr galleries to gather ideas. Here are some more recommendations from Heidi as to other sources of visual inspiration:
Photos of the exteriors of homes to reference for color schemes, textures and other design elements
Photos of siding, shingles, brick or stone you like
Photos or images of interior designs, layouts and color schemes from Pinterest or magazine clippings
Paint chips for color schemes
Photos or samples of your furniture e.g. fabric swatches, wood samples etc.
Your vision of what a new home should look like is now starting to take shape. We offer more style, and more choices than ever, so please know your custom home will be customized to meet your every wish.
Once you've made your decisions about how you want to customize your home and given your blueprints a final review, your New Home Consultant will create a document that includes all the options you chose. We'll then send the blueprints, features list, and the total home price to your lender. Once that happens, it's only a matter of time before we start construction and you get to see your home come to life before your very eyes. To get started with your custom home design with Wayne Homes, stop by the Model Home Center nearest you today and see Heidi or any one of our other talented Customer Consultants.