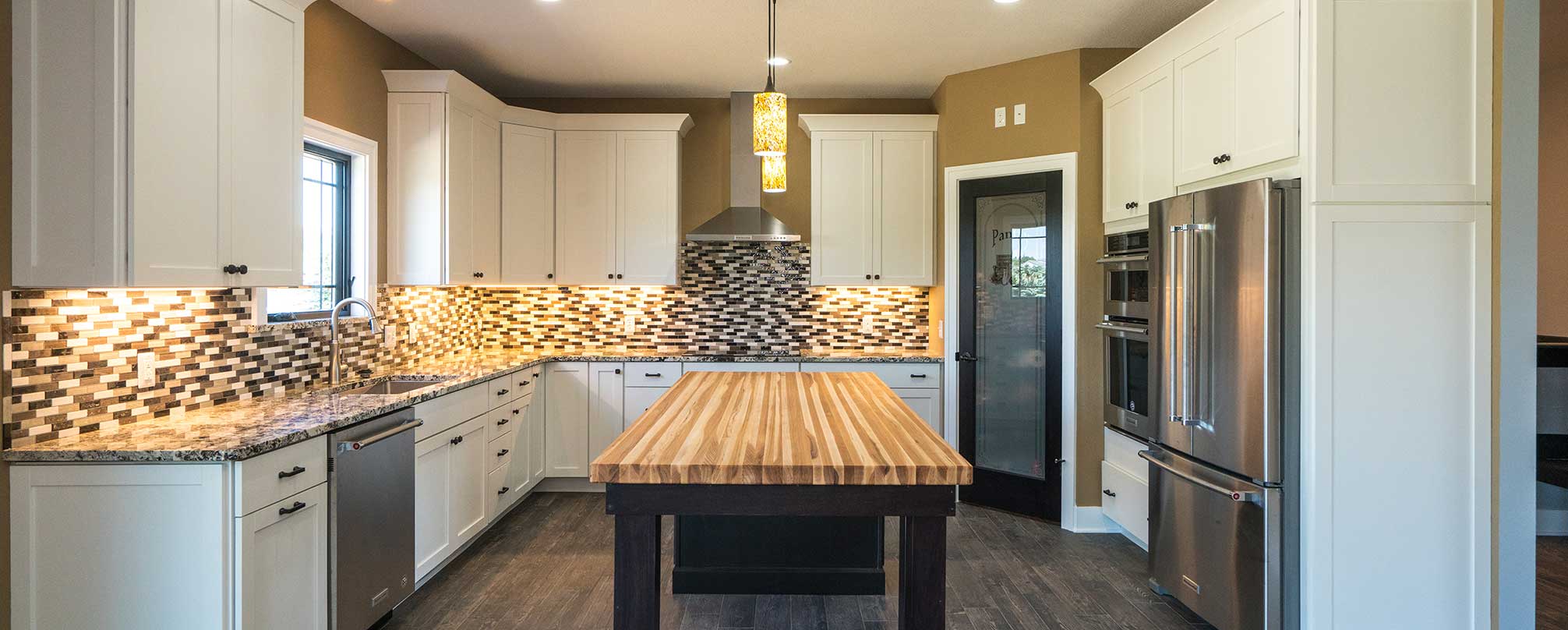 The latest trends in interior design, from watercolor to shiplap
When you work with a home builder like Wayne, a major part of the process is customizing everything. From floor plans to siding, door frames to cabinetry, the options are endless and make it possible for you to create a home that is truly, uniquely yours.
While some homeowners prefer to keep a traditional feel to their home, others are very much interested in the latest trends and styles in building and design. That's why the team in our Design Studio keeps constantly up to date on the latest happenings in the home design world, so we can better offer expertise and insight as you plan your dream home.
We recently pulled together a Pinterest board of some of the more current trends in home design and wanted to share them with you to hopefully spark some inspiration and ideas as you consider your future home!
Shiplap siding: Do you love the rustic look? Perhaps you've always dreamed of a log cabin-style home but know it's not the most practical style for your family. Or perhaps you simply like the texture and simplicity of shiplap. More and more homeowners are utilizing painted shiplap in their homes, from their kitchens and bathrooms to fireplaces and accent walls, to bring a more simplistic, natural look to their space.
Retro furniture: Love a touch of retro style? More and more furniture designers are creating pieces that echo the styles of the 70s and 80s. One great way to implement this trend in your home design without it becoming overwhelming is picking one stunning piece and then complementing it with similar but more toned-down pieces. That way it acts more as a piece of art and focal point for the room, instead of creating a "blast from the past" feel throughout the entire space.
Watercolor wallpaper: We know, we know – wallpaper, right? Actually, wallpaper is a pretty popular medium for adding some color, style, and pizzazz to your living space. Watercolor wallpaper is a new trend that adds even more visual interest and again creates a stunning focal point for a space. It's also often soft and muted, and allows you to use brighter, more saturated colors in a measured way. Consider treating one feature wall with this up and coming style. We're also seeing an increased interest in green tones of all types, and the herringbone pattern as a wall treatment.
There are plenty more trends to uncover, but these should spark your imagination for now! Keep in mind it's best to focus on just one or two trends, rather than overwhelming your home with too much visual interest. Which of these is your favorite?
Can't wait to start designing your feature wall, plywood kitchen or retro-style living room? We can't blame you! Get in touch to start exploring your options today.
About Wayne Homes
Wayne Homes is a custom homebuilder in Ohio, Pennsylvania, Indiana, Michigan, and West Virginia (see all Model Home Centers). We offer nearly 50 fully customizable floorplans and a team dedicated to providing the best experience in the home building industry. For more information, Ask Julie by Live Chat or call us at (866) 253-6807.