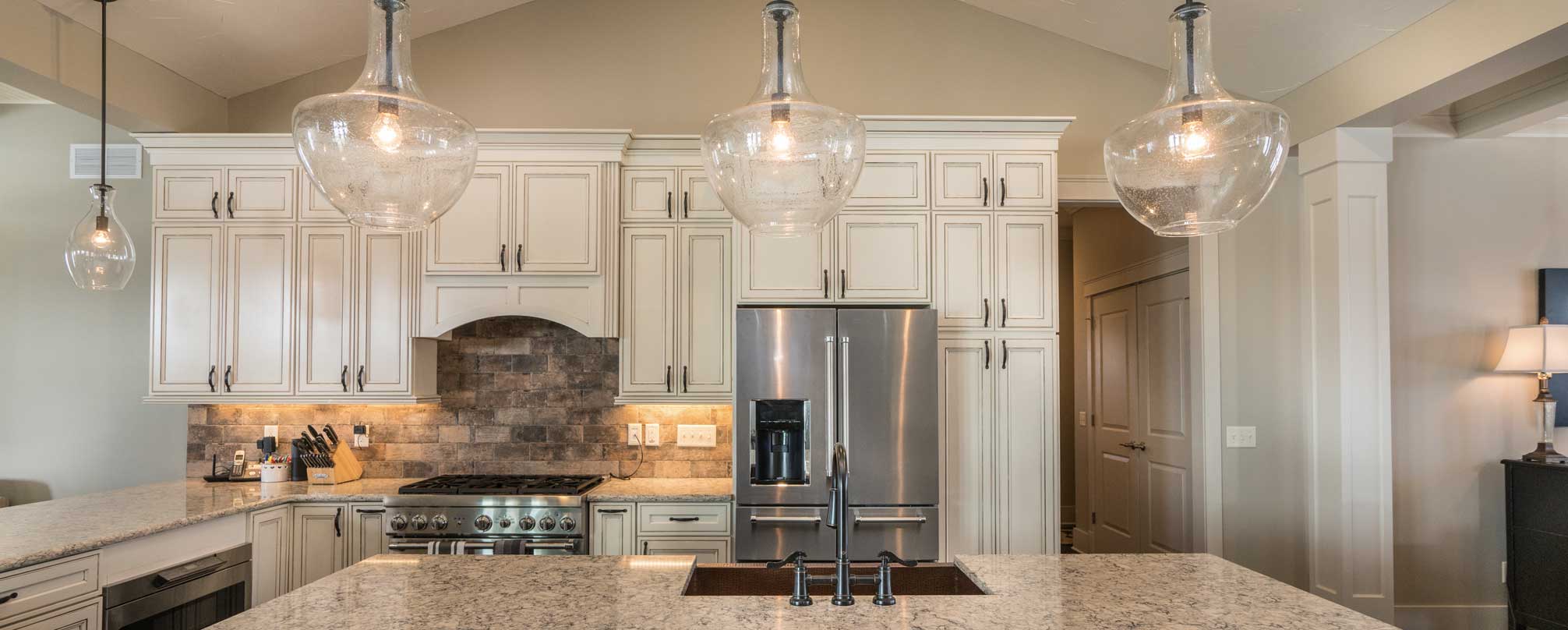 The rise of LED lighting - How, and why?
If you're considering a new home this season, chances are you will come across more than one mention of LED lighting in your planning. Once an obscure option, LED lighting is now an extremely popular choice, so much so that we at Wayne are now including LED bulbs for all our light fixtures!
If you're like most, though, you may not really know the ins and outs of LED lighting, or why it's become so popular in recent years. So, we sat down with lighting expert Bob Eskin of Eskin Sales Company. Bob has more than 40 years' experience in the lighting industry, and shared his insight into the value of LED lighting.
So, what are the benefits of LED lighting compared to incandescent bulbs that many have used traditionally?
Well first off, they use about 80 percent less energy, so they're better for the environment and your wallet. They also last 10-20 times longer, which means less maintenance. Lastly, fixtures installed with LED lighting in them will last longer than fixtures without.
What about compact fluorescent lights?
LED still use about 10-20 percent less energy than this type of bulb, and create a better light that provides for better color rendition. LEDs last 2-3 times longer, too, and don't contain mercury, which you'll find in small amounts in compact fluorescents. Lastly, LEDs emit consistent light immediately, while fluorescents need time to warm up to reach peak lighting.
Tell us about how LED technology has advanced in recent years.
LED was considered more of a novelty until about 10 years ago. Until then, it was difficult to get the color to mimic typical incandescent lamps. Slowly, through competition, the color improved and the costs have come down.
It will be the technology going forward because there is still a lot of room for increased efficiencies in energy used versus light output, and increased efficiencies in manufacturing that will result in more competitive prices.
What are some common misconceptions?
That it has a bluish tinge, or that the light output is harsh and uncomplimentary. Now it is almost impossible to distinguish between incandescent and LED. Also, the public did not understand how to buy LED and would often purchase bulbs with color temps that were too cool – 2700K vs. 4000K for example.
Although an LED bulb will last a long time, like everything else, some companies make a better product than others. LED's run cooler than incandescent, but still use about 10 watts of energy. This is still heat and heat is what makes products wear out faster. If the product does not dissipate, or vent the heat properly, the product will not last as long.
We'd like to thank Bob for sharing his expertise, and welcome you to one of our Model Home Centers where you can see these beautiful lighting options in person!
Can't come by in person? No worries! We're here to answer your questions in the meantime.
About Wayne Homes
Wayne Homes is a custom homebuilder in Ohio, Pennsylvania, Indiana, Michigan, and West Virginia (see all Model Home Centers). We offer more than 40 fully customizable floorplans and a team dedicated to providing the best experience in the home building industry. For more information, Ask Julie by Live Chat or call us at (866) 253-6807.