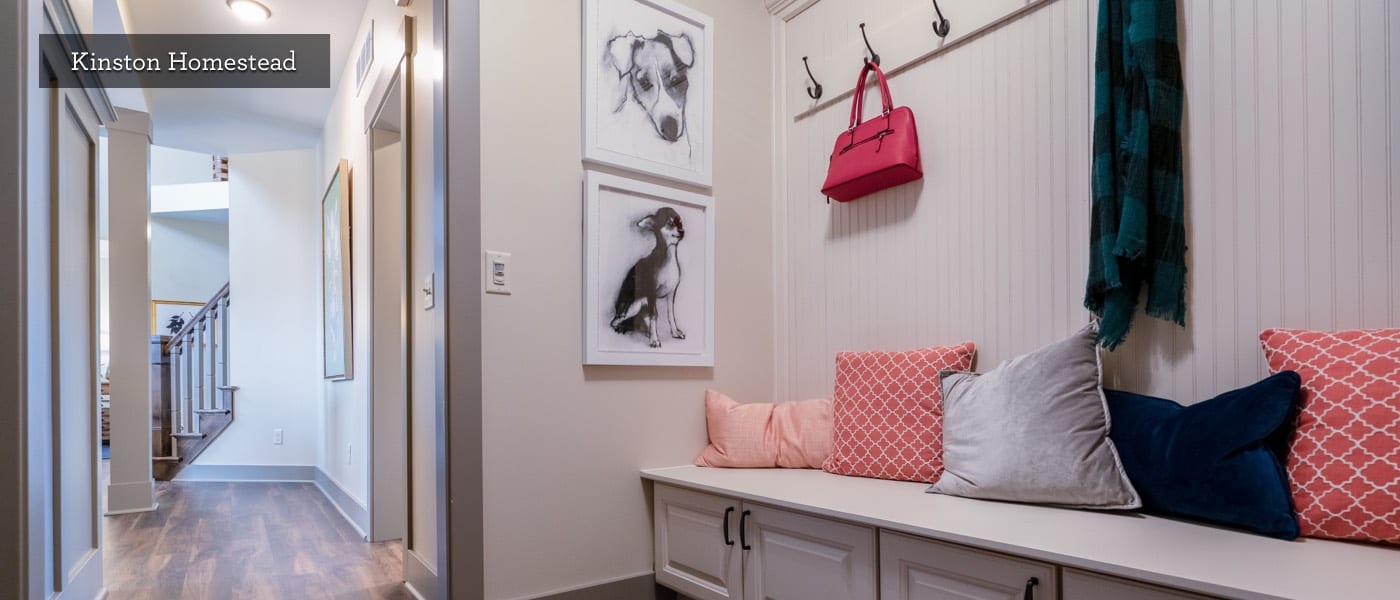 Tips and Tricks to Declutter Your Home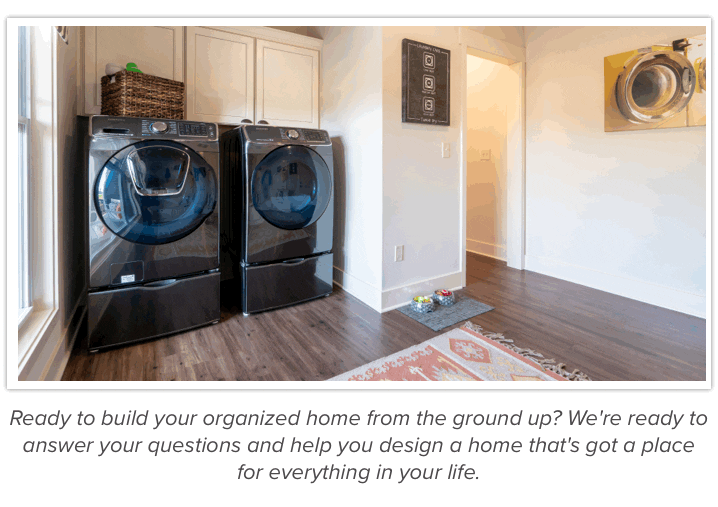 "Does this item spark joy?" You may have asked yourself this question since the Netflix show "Tidying Up with Marie Kondo" has gained popularity. The author of the  #1 New York Times bestselling book, "The Life-Changing Magic of Tidying Up" encourages us to ask ourselves this question as we sieve through all of our stuff and decide what goes and what stays.
Although we may not have mastered her KonMarie Method yet, there are tricks that you can use throughout your home to put clutter in its place without getting rid of everything.
Mudroom Magic
Mudrooms are a slice of heaven. Designed to be a "drop zone" for mail, shoes and coats, they are a perfect place to keep unsightly items that typically find themselves on our countertops, floors and chairs. However, it's smart to have an organization system for where to drop each one so it doesn't pile up. Cubbies for each family member keep shoes, coats and bags in their proper place. Wall-mounted filing systems keep bills and important mail within reach…and be sure to put a recycle bin and trash can in the mudroom, so you can immediately get rid of what you don't need.
Laundry Room Redo
That top-of-the-line washer and dryer will look best without detergent, dryer sheets and clothes all over the place in your laundry room. Try installing shelves or cabinets to store laundry detergent, dryer sheets, your iron, etc. Having a sorting bin for clothes will help you have your whites, colors, and darks perfectly in their place. And, don't forget to have extra hampers on hand with labels for each family member…that way they know exactly what to grab. No excuses!
Sneaky Storage
If you find your counters covered in clutter, try sneaking in storage wherever you can. Get a bathroom vanity with storage underneath rather than a wall-mounted or pedestal-style sink. Got an empty nook? Full it with shelves to put books, knick-knacks or storage cubes. Garages can be notorious for being a dumping ground for stuff. Make the most of your garage by investing in industrial-style shelving and clear plastic storage boxes, so you can see what's in each one for easy grab-and-go.
Functional Closet Space
Walk-in closets are the gold standard for clothes and shoe storage, but even a large closet can seem cluttered if it isn't organized. A system of cubbies for shoes, shelves for folded items, a counter for jewelry, and hooks for purses and hats can make your closet feel downright dreamy. A full-length mirror and good lighting can also work wonders at making your walk-in closet feel like your favorite store's dressing room.
Ready to build your organized home from the ground up? We're ready to answer your questions and help you design a home that's got a place for everything in your life.
About Wayne Homes
Wayne Homes is a custom homebuilder in Ohio, Pennsylvania, Indiana, Michigan, and West Virginia (see all Model Home Centers). We offer nearly 50 fully customizable floor plans and a team dedicated to providing the best experience in the home building industry. For more information, Ask Julie by Live Chat or call us at (866) 253-6807.