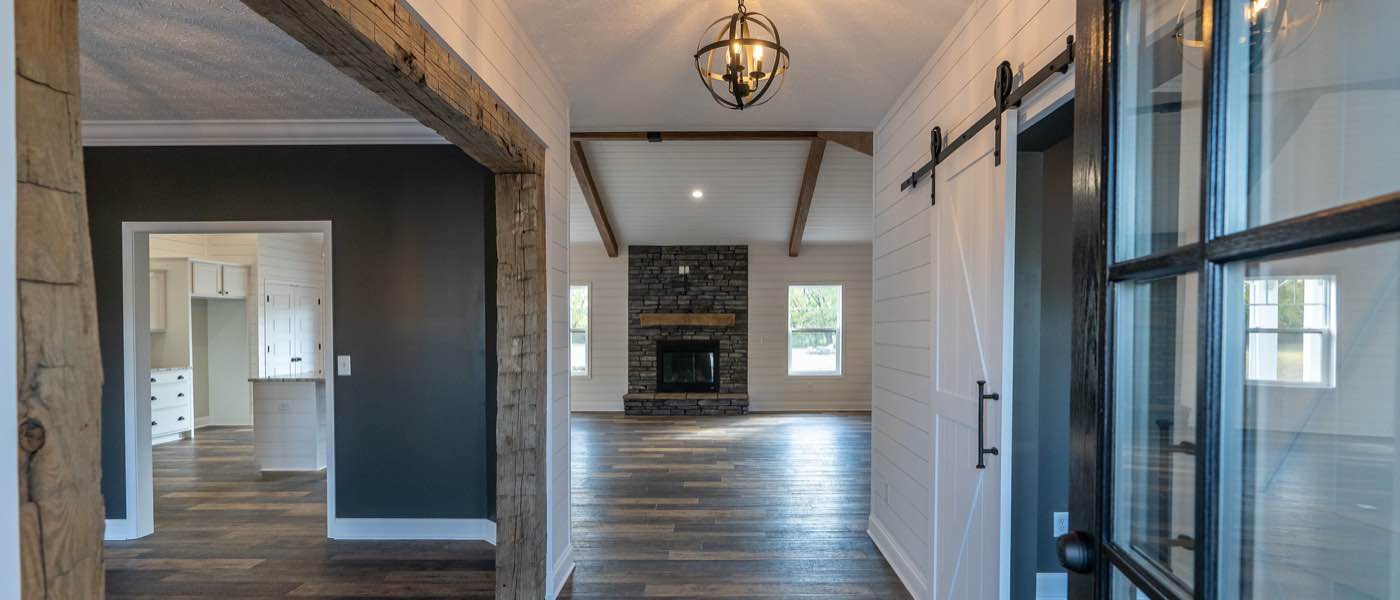 Top Design Trends of 2021
The new year is here, and we can safely say that everyone is happy to usher in change.
But what changes will 2021 bring for custom homes? Wayne Homes designer Kelly Cappelletti has the scoop on what's new in home design this year.
What colors are in?
In residential design, we are still seeing and loving grays, but they are trending towards the warmer side: taupe, putty, and blush tones. We are also loving pops of emerald green, charcoal, and warm chestnut.
What kind of textures and materials are popular?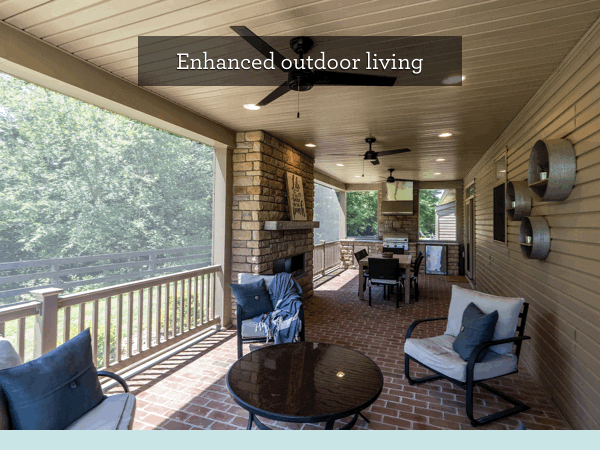 For textures, we are obsessed with anything woven! Grasscloth wall coverings, leathers, hides, chunky woven yarn throws, and jute baskets.
Is farmhouse style still trending?
Farmhouse style is definitely still in, but it's evolving into a more traditional-meets-cleaned-lined environment. So shiplap is still the rage, barn beams are still hot but remember to keep the décor simple.
What kind of outdoor trends do you think we will see more of?
Outdoor living will be one of the biggest trends of the year! With everyone staying home, the backyard will be the happening spot. Firepits, pergolas, stone patios, and outdoor kitchens will be very popular. Don'tforget to add lighting, with so many inexpensive options such as lanterns and string lights, it's easy to incorporate into your backyard. It's all about bringing the comfort of indoors outside.
Any other home upgrades that are hot?
Other trends we are seeing in residential design are upgraded home office areas and ultra-comfortable master suites. Another area of the home that is getting a lot of attention is the family room. This area is being revamped with oversized sofas, theater-like entertainment systems with built-in snack and bar areas for the whole family to enjoy.
Kelly has given us her hit list of the colors, textures, and upgrades that are trending for 2021, but here are some other trending home design ideas to get your creativity flowing for the new year:
Not-so-open floor plans–While open floor plans have been popular for a while, we are seeing a shift to a more hybrid approach to home design with some areas open, but also closed-off formal dining rooms and dens. Why the shift? With more people working and learning from home than ever, having secluded areas to use is more important than it was before.
Floating shelves–Open shelving is certainly not a new trend, but it continues to have popularity and is another way to show off favorite items and artwork.
Traditional style making a come-back–What's old is new again for 2021. The last decade has been focused on modern styles, 2021 is seeing a return of cozy, more traditional decor, perfect for snuggling up at home.
Germ-free upgrades–A more functional trend is the use of touch-free faucets and trash cans. Since we are all hyper-aware of the importance of keeping our hands clean, these simple upgrades make it easier to keep your home germ-free.
Would you like to incorporate these trends into your new home? Contact us! We can't wait to put a plan together for your ideal Wayne home.
---
About Wayne Homes
Wayne Homes is a custom homebuilder in Ohio, Pennsylvania, Michigan, and West Virginia (see all Model Home Centers). We offer over 50 fully customizable floor plans and a team dedicated to providing the best experience in the home building industry. For more information, Ask Julie by Live Chat or call us at (866) 253-6807.