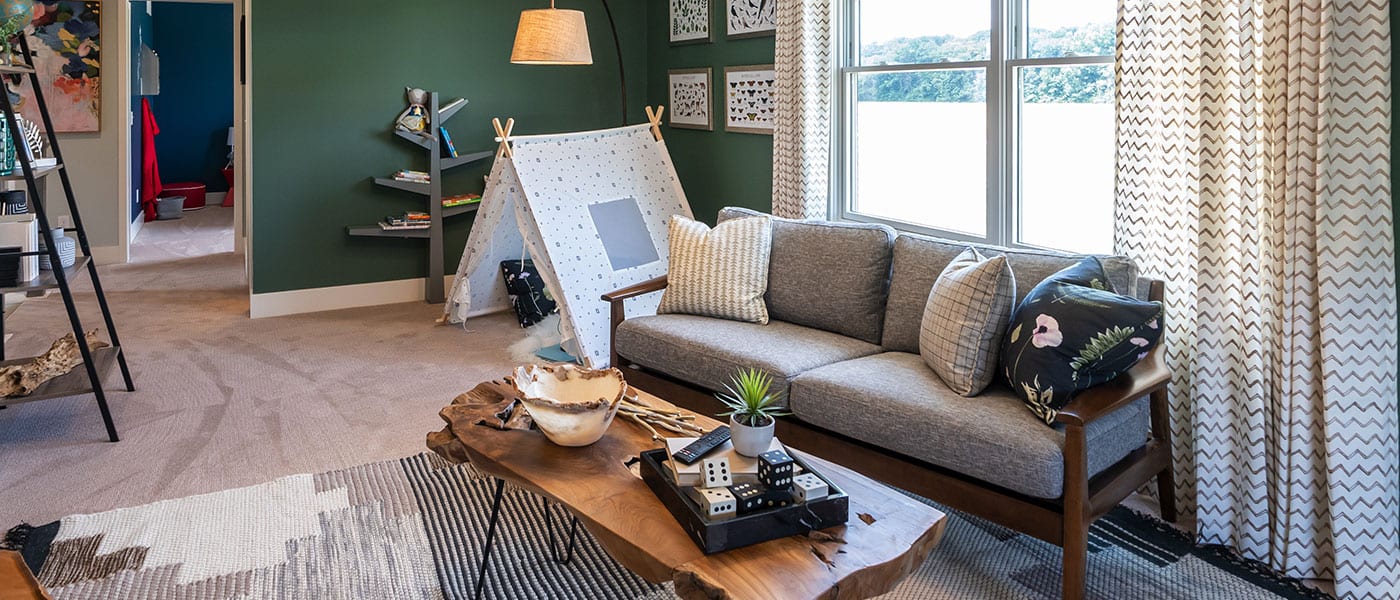 Top Tips for Arranging Furniture
A great house can be seriously downgraded by the wrong furniture…or the right furniture in the wrong place. The blank canvas of an empty home can be overwhelming…there are so many ways to fill it! The good news is there are some basic rules to furniture arrangement that you can use as a starting point, then add your own flair to take it up a notch.
Here are our Top Tips for Arranging Furniture:

Determine the Room's Purpose
A great room should be comfortable. A formal dining room should be focused on the dining table. A kitchen should make cooking and cleanup easy. Determining the main function of the room will help you figure out which pieces of furniture support that purpose.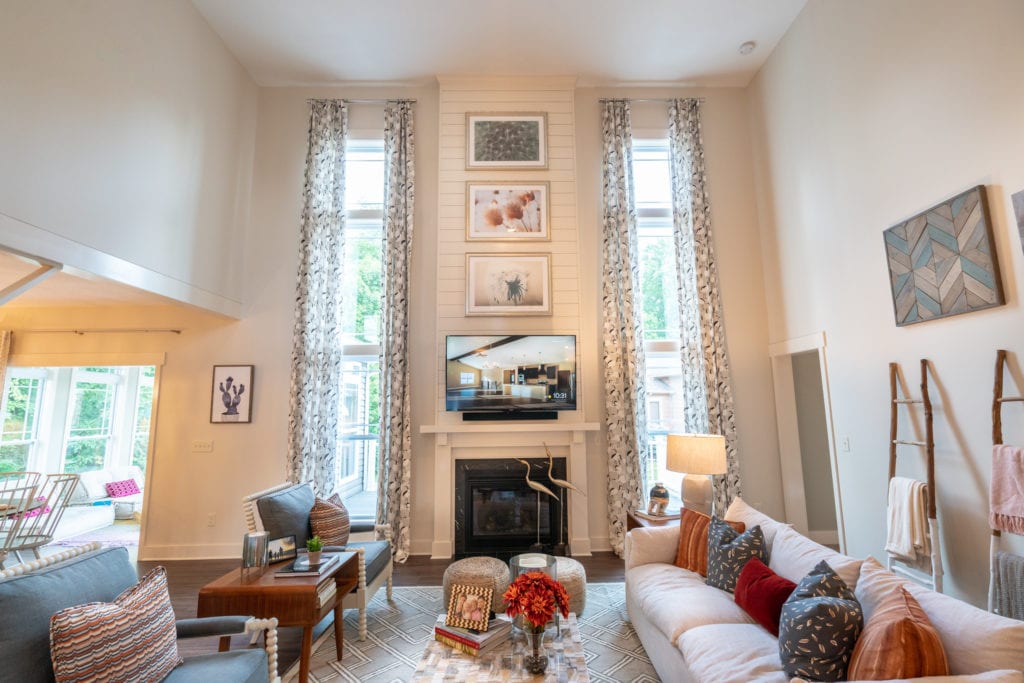 Build On a Focal Point
With the room's purpose firmly in mind, you can decide what the focal point of the room should be. For the great room, it is often either a fireplace or the TV…or both. For a dining room, the table is the focal point. For the kitchen, it will often be the stove or the kitchen island. You typically want to arrange furniture around the focal point, so that the eye naturally goes to that focal point, which centers the room.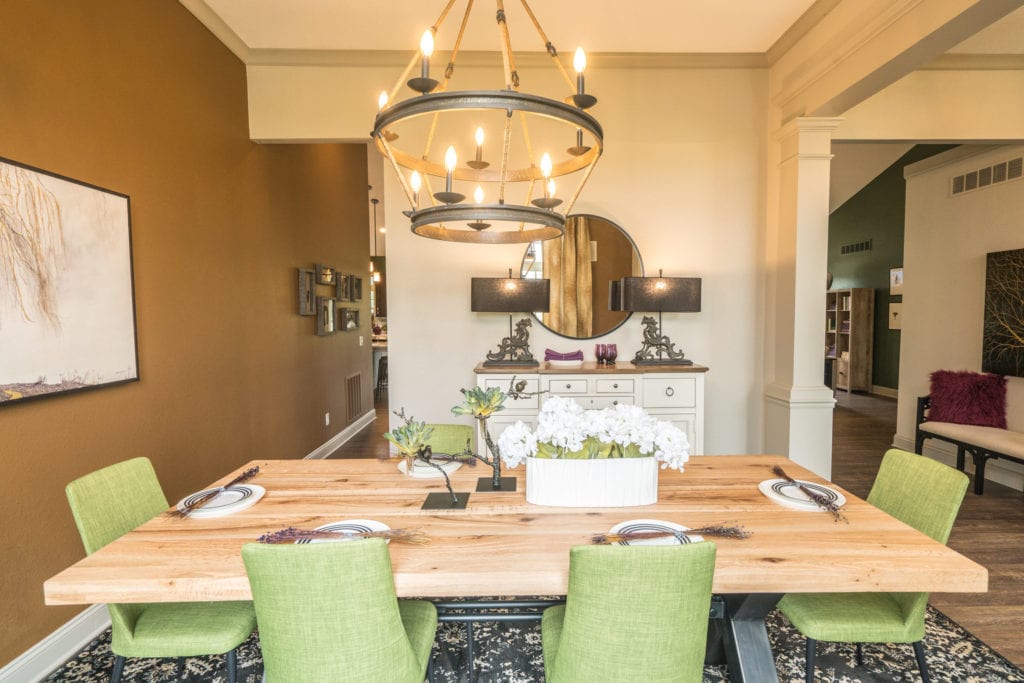 Start Big
The biggest pieces of furniture should be arranged first. For example, the great room's couch, the dining room table, the bed, etc. With the largest pieces in place, you can identify which supporting pieces of furniture you need to complement the space from the perspective of both form and function.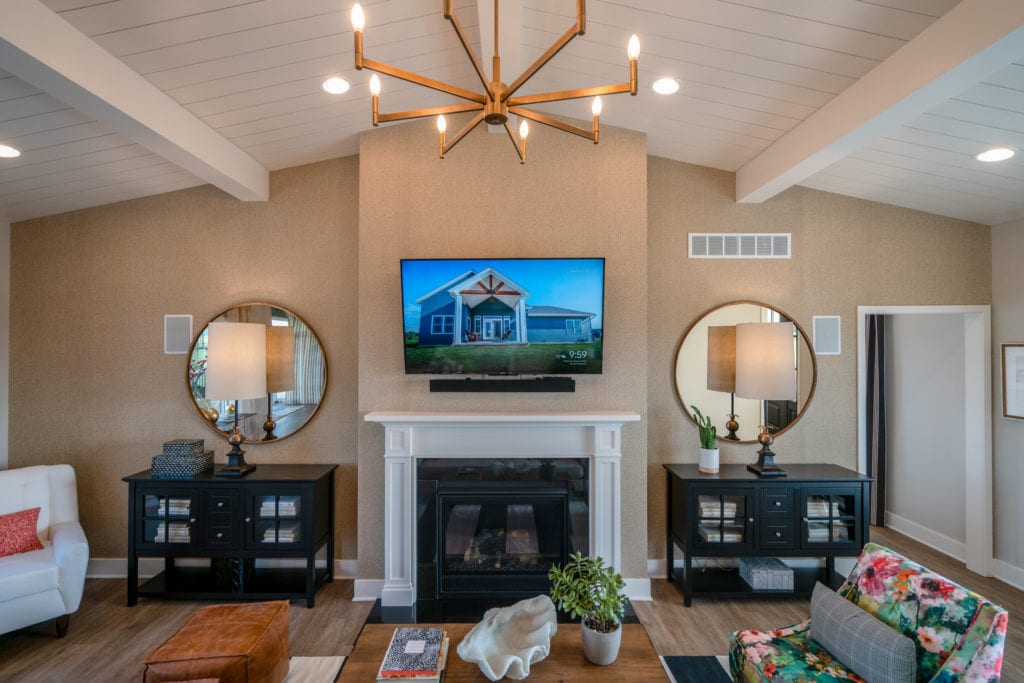 Arrange with an Eye for Symmetry
Using a focal point as a centering object, it makes sense that design should grow evenly on either side of that focal point. For a fireplace, that often means adding built-in bookshelves on either side. For a bed, that means putting bedside tables on either side with coordinating lamps. This gives a traditional, visually pleasing feel to the furniture design. However, if you prefer a boho look, try mixing it up with mismatching side tables or a plant on one side of the fireplace and a basket with blankets on the other.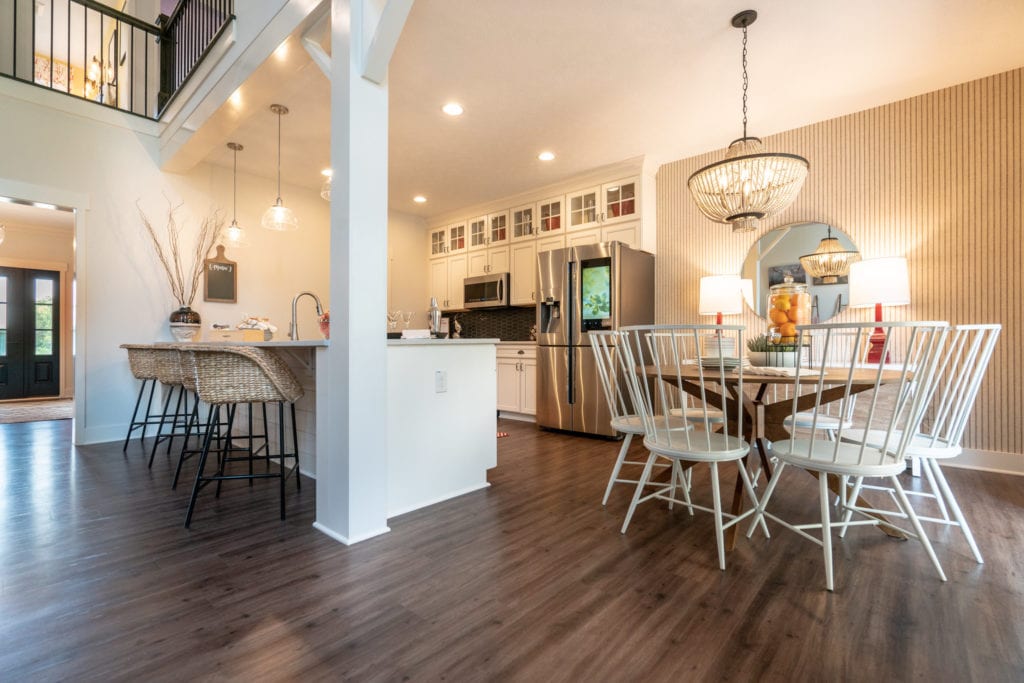 Create a Flow
Give your furniture room to breathe. No one likes having to slide behind someone's dining chair that is too close to a wall or china cabinet. Just as you want to give guests room to move, you also want to create a direct path for family and friends to navigate when walking around a room.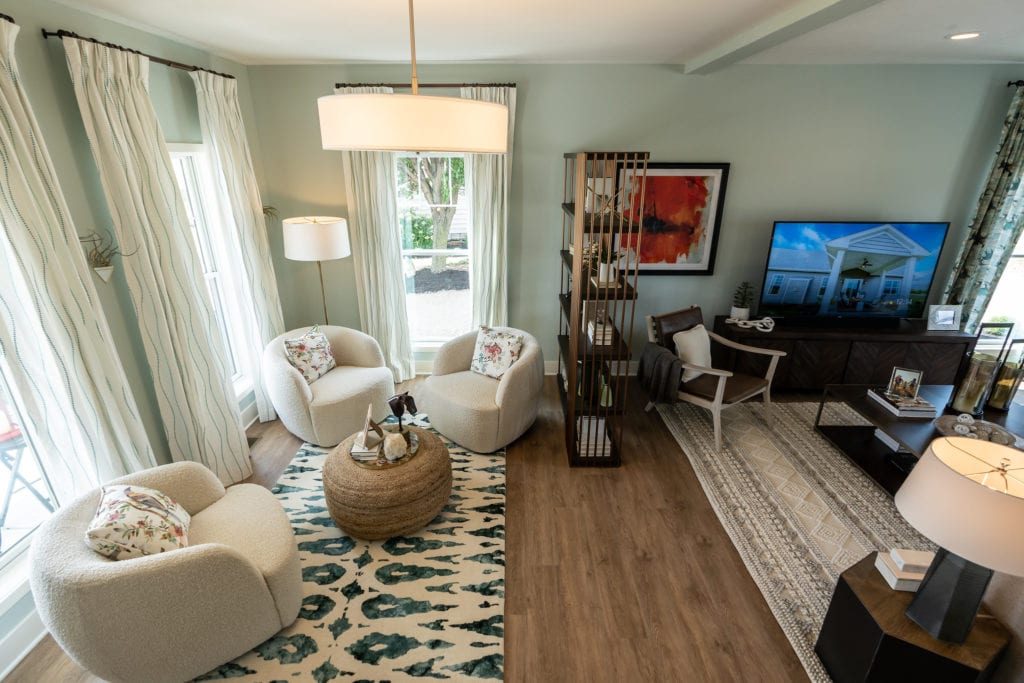 Add Contrast for Drama
High contrast paint colors, wood tones or fabrics in furniture bring the drama. Drive the eye upward with light tones and contrast that with deeper tones closer to the ground. Keep walls neutral and go bold with an area rug. Our Online Design Tools can help you get inspired.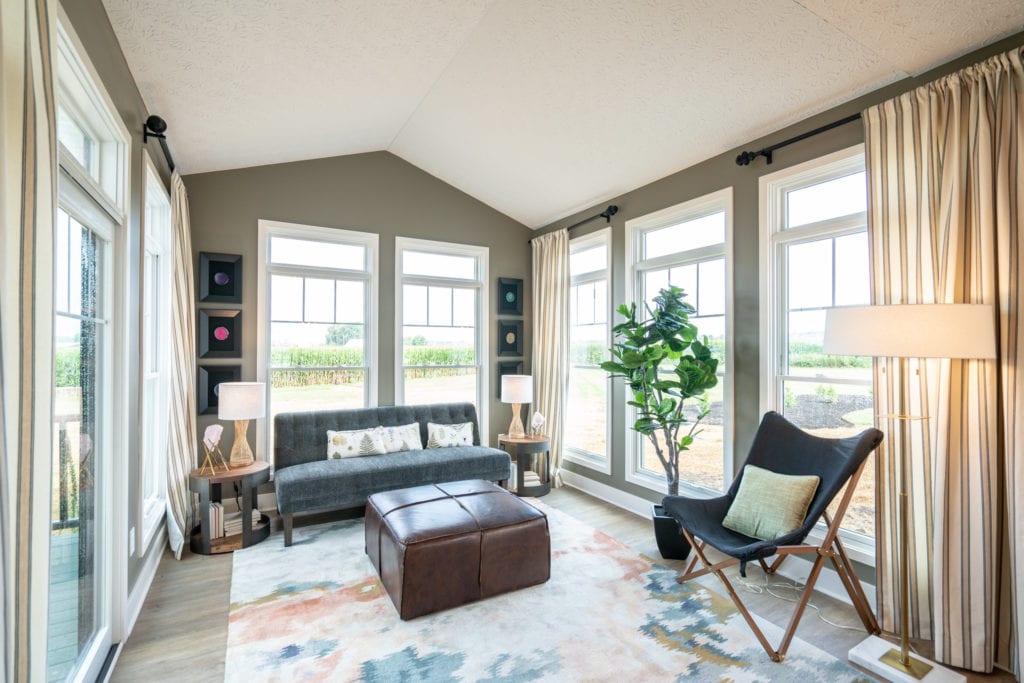 Don't Forget Function
Furniture should always put function before fashion. Consider use when arranging your furniture. Put side tables, ottomans or shelves close to sitting areas, so people have a spot to put their drinks. Put a floor lamp next to a comfy chair for a cozy reading spot. Sit at the kitchen island a lot? Use comfortable counter stools that have a back, rather than open stools.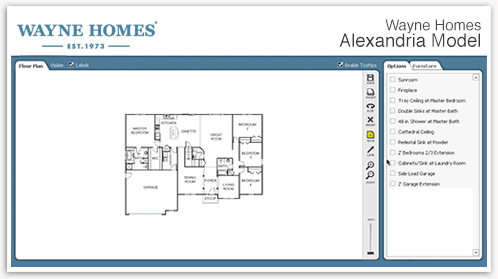 Plan Before You Buy (Or Move-In)
When in doubt, write it down. If you're building a Wayne home, you can use our Interactive Floor Plans to visualize your room. You'll immediately be able to tell if there will be enough room to walk around and if the layout reflects the mood you want for the room.
Ready to arrange the furniture the way you want in a home you love? Contact us to get started or ask any questions about building with Wayne.
About Wayne Homes
Wayne Homes is a custom homebuilder in Ohio, Pennsylvania, Indiana, Michigan, and West Virginia (see all Model Home Centers). We offer 50 fully customizable floor plans and a team dedicated to providing the best experience in the home building industry. For more information, Ask Julie by Live Chat or call us at (866) 253-6807.