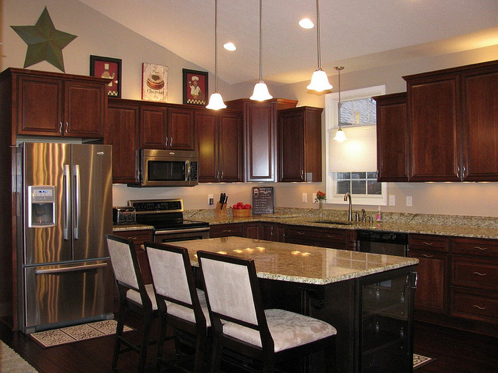 [Video] How to Build a Custom Home: Simple Ways to Get Started
You may have noticed that you're seeing a lot more of Wayne Homes lately. Our recent success, awards and accolades have received a lot of attention. We've recently been featured nationally on Fox Business Network for our customer-focused success in a challenging economy.
Watch the video:
What's Your Story?
The recent press has caused a lot of excitement around here, but for nearly 40 years we have known that our success is not about us. It's about you. Your family, your dream home, your story. That's the one that all of us at Wayne Homes are really excited about.
We build custom homes because we believe this enables us to provide better value for your family by building exactly the home that you want, in the location you choose, within the budget you want. We believe families who own a custom home have a greater pride of ownership because they are involved in every aspect of the design and building process.
Think building a custom home might be right for your family? It just takes a few simple steps to begin building your own dream home:
How to Get Started
Visit Our Website: If you're just starting to consider building a custom home, our website is filled with features to help you get started. We offer more than 40 custom home designs to choose from, many with interactive features to help you imagine your own dream home.
Visit an Open House: At Wayne Homes, there's almost nothing we won't build. Every floor plan we offer is a blank slate for your ideas. Make a master bedroom bigger, make a kitchen more open, or combine bedrooms into one large play space. It's completely up to you. Our Open Houses are your chance to see homes currently being built by Wayne Homes customers and to get inspired about what is possible.
Complete a Personal Value List: At Wayne Homes almost anything is possible, but our Personal Value List helps you decide what's most important. Every family is different. That's why we developed the Personal Value List, a free planning tool that helps you turn your wish list into an actionable building plan. Simply visit a Model Home Center and meet with a New Home Consultant to get started.
Ask a Raving Fan: Like you, many of our Wayne Homes customers had never built a custom home before. In fact, half of all customers who contact us for the first time do not yet own land. We offer step-by-step guidance through the entire process for people just like you, and we also offer access to our Raving Fans, a community of Wayne Homes customers who are happy to answer questions, give helpful advice, and talk about their experience.
Ask Julie: Ask Julie any question about floor plans, options, how to buy land, Open House details, and more. No question is too small. Julie is available online via Live Chat or you can call her at (866) 253-6807.
Contact us today to find out how easy, affordable, and fun it can be to build your own dream home on almost any budget.
Wayne Homes is a custom home builder in Ohio, Pennsylvania, Indiana, Michigan, and West Virginia (see all Model Home Centers). We offer 40 fully customizable floor plans and a team dedicated to providing the best experience in the home building industry. For more information, Ask Julie by Live Chat or call us at (866) 253-6807.