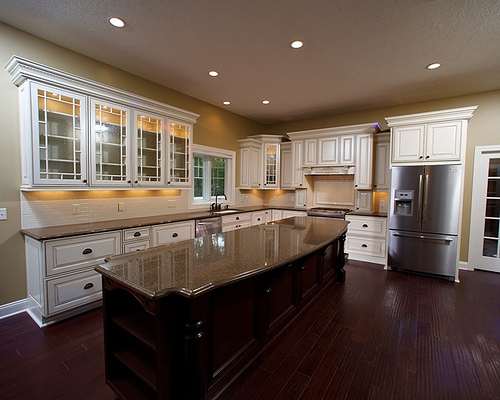 [Video] Watch Us Build and Grow!
Have you heard the news? Wayne Homes is growing… fast! With so many Wayne Homes customers discovering how easy, affordable, and fun building a custom home can be, we're practically bursting at the seams with new employees, new customers, and lots of beautiful custom homes currently under construction:
With all of this recent growth, we're excited to announce that Wayne Homes is now building in three new counties:
Jackson County, Ohio
Pike County, Ohio
Monongalia County, West Virginia
If you've always dreamed of building a dream home for your family that is customized based on your tastes, lifestyle, and budget, we invite you to discover what families have known for 40 years – Wayne Homes creates quality homes and exceptional buying experiences.
Not sure where to start? We've created 6 simple steps to fast track your dream home.
Custom Home Quick Start Guide
Get Connected: The Wayne Homes Facebook page offers a great way to connect with past, present and future Wayne Homes customers. Ask questions, get answers, and find out more about what it's really like to build with Wayne. You can also watch videos of our Wayne Homes Reviews on our YouTube channel.
Get Inspired: What's possible when you build your dream home? Visit our Wayne Homes Flickr page to see custom homes that we've built for real Wayne Homes customers. View thousands of customization and design ideas. Mix and match room designs and even download photos to save in your own idea file.
Get Busy: With 41 custom home floor plans to choose from and a nearly unlimited number of customization options, you've got some decisions to make! Don't worry, we're here to help you every step of the way. From interactive floor plans that enable you to envision your home any way you want, to virtual tours that will make you feel like you already live there, our online tools make it easy. You can even save your favorite floor plans to review and share later.
Get Informed: Where can you go to find land? How does financing a custom home work? How much do customizations cost, and what's included? There are plenty of questions when planning your custom home, and we've got answers! Simply Ask Julie by phone at (866) 253-6807 or Live Chat from the comfort of your home or office. Even if you have no idea where to start, or are still deciding if building a custom home is right for you, think of us as your personal building consultant.
Get Out: Visit one of our Model Home Centers or Open House events to tour a model or home currently under construction. Speak with a New Home Consultant who can help you fast track the process of designing your custom home using the Wayne Homes Personal Value List.
Get Going! With demand at a five year high, now is the time to make your dream home a reality. If you're dreaming of hosting the next holiday season in your own custom designed dream home, today is the day to stop dreaming and start doing!
When it comes to creating a dream home for your family, almost anything is possible. It all begins with a few simple steps… What are you waiting for?
Wayne Homes is a custom home builder in Ohio, Pennsylvania, Indiana, Michigan, and West Virginia (see all Model Home Centers). We offer 41 fully customizable floor plans and a team dedicated to providing the best experience in the home building industry. For more information, Ask Julie by Live Chat or call us at (866) 253-6807.