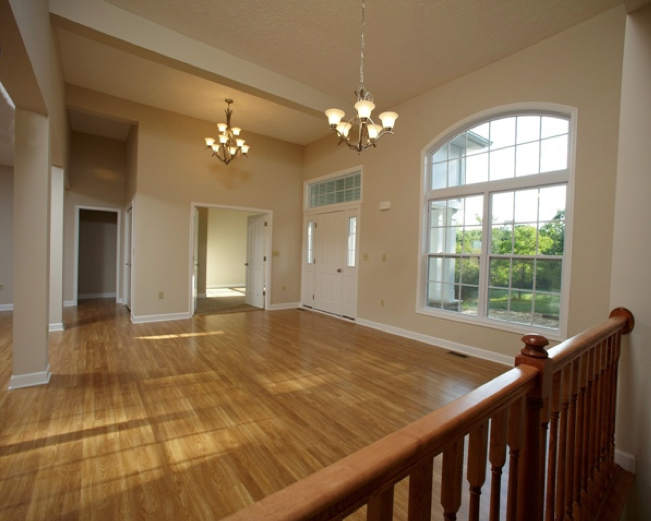 Wayne Homes Honored as One of Ohio's Best Places to Work
We admit it. We love our employees. We could not deliver quality homes or exceptional experiences for our customers without the phenomenal men and women who dedicate themselves everyday to making the process of building a custom home easy, affordable and fun.
That's why we're thrilled to be awarded as one of Northeast Ohio's best places to work for the second consecutive year by Northcoast99. The Northcoast99 is a program that was developed by ERC, Ohio's largest professional organization dedicated to HR best practices, programs and services. This year Wayne Homes received accolades for compensation, benefits & rewards, and training and development.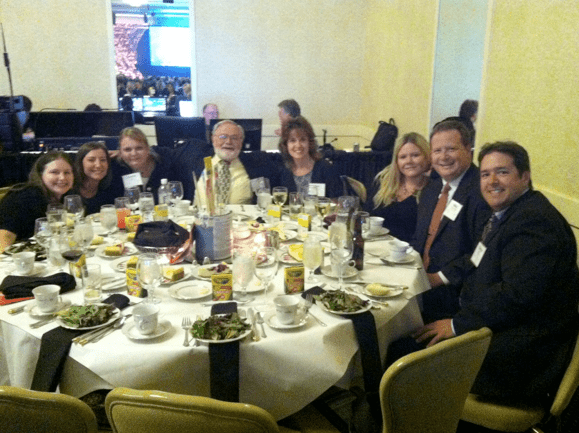 The Northcoast99 awards dinner. From Wayne Homes, left to right: Stephanie Yates, Rebecca Morris, Laurie Kyser, Bill Post, Kim Hamrick, Megan Keeper, Mike Leckie-Ewing, George Murphy.
So why is creating a fun workplace so important to all of us at Wayne Homes?
Happy Team, Happy Customers
Whether it's our energetic team of Online Sales Counselors, our excellence-driven New Home Consultants, our award-winning Field Managers, or any one of the more than 150 Wayne Homes team members, we know that happy employees leads to happy customers. Visit any Model Home Center or Open House and you'll see what we mean when we say our employees and customers feel like family.
Deep Midwest Roots
We are lucky enough to join an impressive list of companies who know what we have known for the last 40 years: what makes Ohio such an exceptional place to do business is the people who live, work, and raise their families here.
Join the Wayne Homes Team
Are you looking for an opportunity to create a career of making dreams happen for families in Ohio, West Virginia, Pennsylvania, Indiana and Michigan? Wayne Homes is growing and hiring! Visit our job opportunities page to find out more.
Interested in working with our team to build your custom home? It's easy to get started. Simply Ask Julie via Live Chat or call (866) 253-6807.
Wayne Homes is a custom home builder in Ohio, Pennsylvania, Indiana, Michigan, and West Virginia (see all Model Home Centers). We offer 40 fully customizable floor plans and a team dedicated to providing the best experience in the home building industry. For more information, Ask Julie by Live Chat or call us at (866) 253-6807.