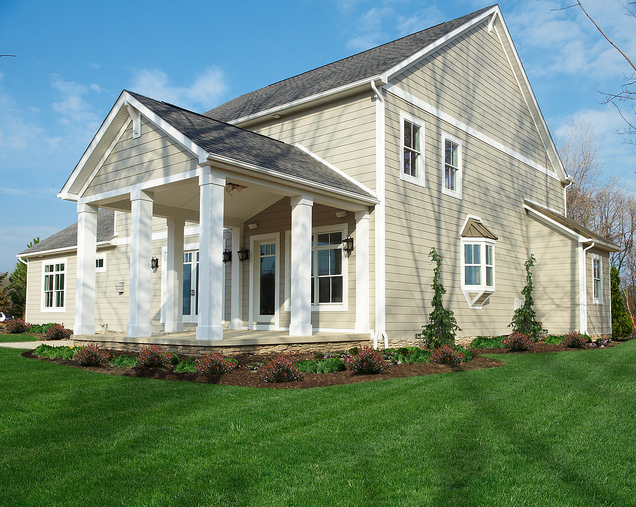 Wayne Homes Celebrates Successful Open House for Custom Homes in PA & OH
When we decided to throw open the doors to several of our Pennsylvania and Ohio custom homes that are currently under construction, we could not have predicted what a success it would be. More than 125 families visited our open houses in March and we've already scheduled 5 more in April!
What has made visiting our open houses such an important deciding factor for families when selecting a custom home builder in Ohio or Pennsylvania?
You're the Architect
If you've ever walked into a home and started mentally rearranging ("I would move the kitchen over here, bump out that wall and add a third car garage,") then our under construction open houses are your chance to be the architect! Our open houses are your chance to see floor plans that we do not currently offer models of, so you can see a plan being built with standard features or get ideas for custom changes to personalize your own home.
We believe that no one is a better expert in building a home for the needs of your family than you are. Our under construction open houses are your chance to view a home in process and see what's possible. Add a room above the garage for your favorite hobby, customize a Craftsman exterior style to recapture an era, or reconfigure your formal area to accommodate a dining room set that's been in your family for generations. Our open houses are designed to be a blank slate for you to create the home of your dreams.
Quality You Can See and Touch
Although many open houses may rely on staging to showcase the home, we prefer to focus on what really makes our homes shine: our quality construction. Tour any of our under construction open houses with a member of our award-winning team to find out more about the Wayne Homes commitment to quality, and see the detail that we use at every stage of the home building process.
Our under construction open houses are the chance for you to see the difference of our craftsmanship from the inside out. This commitment to detail is one of the reasons that we receive so many Wayne Homes testimonials from happy homeowners, and why our buyers refer family and friends for years after their home is complete.
Fire Up Your Imagination This Weekend
What's possible for your new home? Visit a Wayne Homes under construction open house this weekend and discover your own inner architect. Choose from several open home locations where you can speak with a member of our award-winning team and tour a home currently under construction. Want more details? Ask Julie now by live chat or call (866) 253-6807.
Wayne Homes is a custom home builder in Ohio, Pennsylvania, Indiana, Michigan, and West Virginia (see Sales Office locations). We offer 40 fully customizable floor plans and a team dedicated to providing the best experience in the home building industry. For more information, Ask Julie by Live Chat or call us at (866) 253-6807.