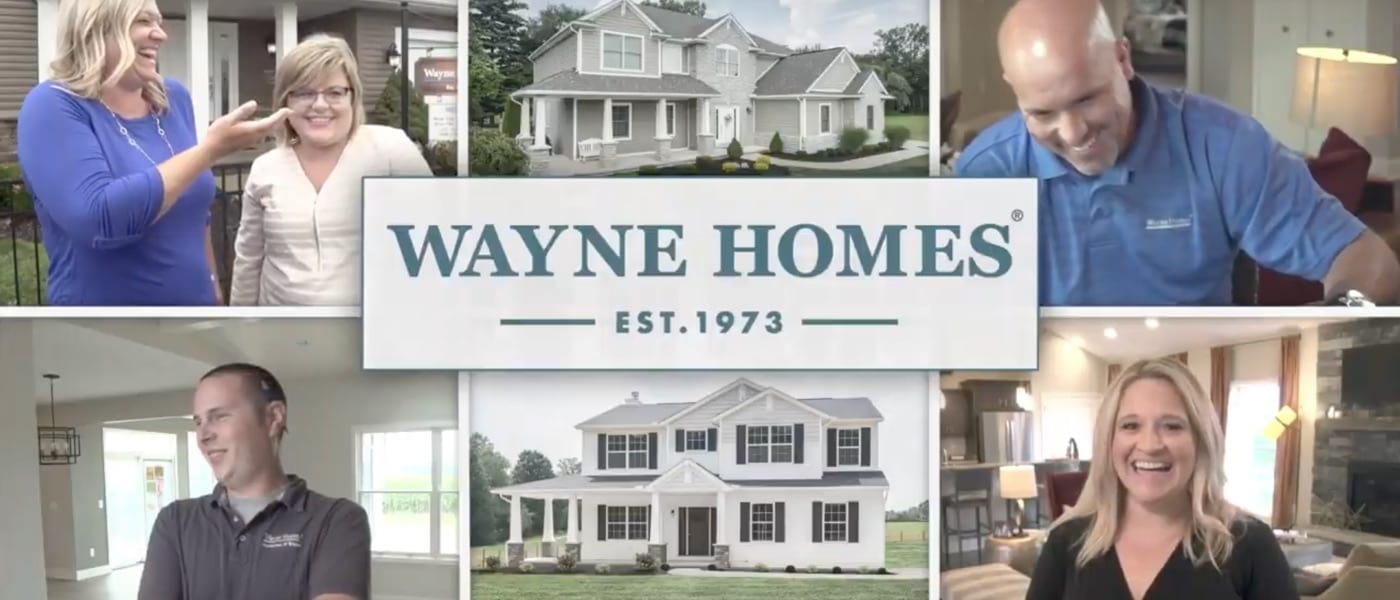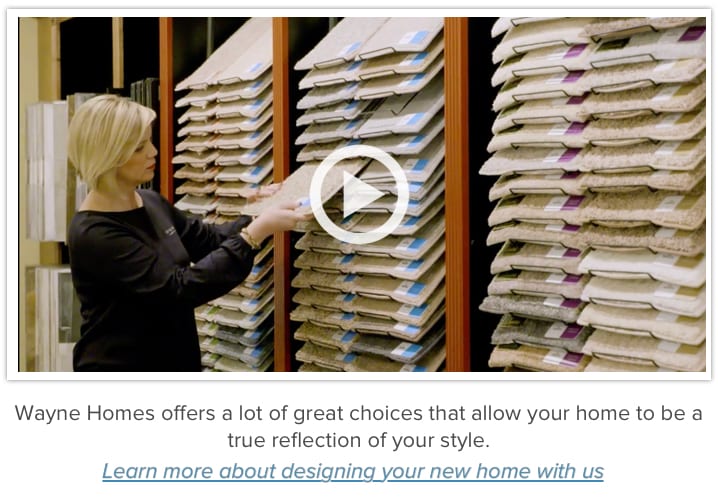 The design step of the building process with Wayne Homes is so exciting! From shingles to flooring, this is when you get to choose all of your exterior and interior design elements. Exterior materials can include siding, brick, stone, shutters, and shingles. Interior features can include flooring, cabinets, countertops, plumbing fixtures and lighting. Wayne Homes offers a wide range of choices that allow your home to be a true reflection of your style.
Color Selection
As part of our What to Expect video series, Heidi, a Wayne Homes Design Consultant, walks you through what your Color Selection meeting will entail. During this important step in the building process, we will reference your Personal Value List and any photos or home inspiration you have when narrowing down the choices. Plus, our new Creation Catalog tool allows you to browse and make selections before you meet with your Design Consultant in person, letting you visualize what your specific product choices will look like. Remember, our list of Included Features is simply a jumping off point for whatever customizations you'd like to make to your home. You can pull ideas from other floor plans and combine them together to create your ideal Wayne home.
Your Color Selection meeting will last between 3 and 4 hours, and it's also the point where you will meet your Production Administrator, who is in charge of permitting, coordinating with the bank and everything that happens in between Color Selection and breaking ground on construction. Heidi will walk you through next steps and more in the "What to Expect: Design" video.
This is what you've been waiting for – the home that's designed exactly the way you want it. So, bring your ideas, and we'll bring solutions that will not only look amazing but will also fit in your budget and lifestyle.
Inspired to design the home of your dreams? Get started today.
About Wayne Homes
Wayne Homes is a custom homebuilder in Ohio, Pennsylvania, Indiana, Michigan, and West Virginia (see all Model Home Centers). We offer nearly 50 fully customizable floor plans and a team dedicated to providing the best experience in the home building industry. For more information, Ask Julie by Live Chat or call us at (866) 253-6807.