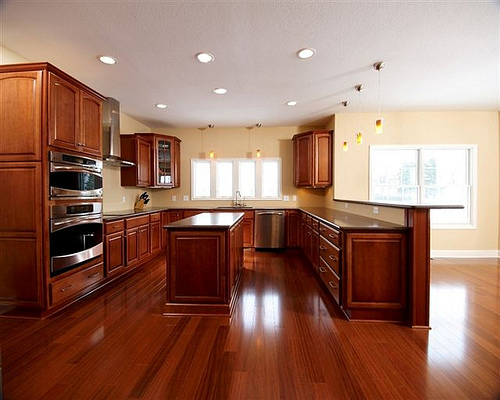 What to Expect When Building a Custom Home with Wayne Homes
At Wayne Homes, we know how overwhelming it can be to build a custom home, especially for the first time. We also know that creating exceptional experiences for our customers is about more than building a quality home. It's about communication, respect, and transparency. It's a commitment that's built into every home we build and every customer experience. We call it the 25 Reasons to Build with Wayne Homes, and it represents our core values as a company.
You see, we believe building a solid and efficient process for our customers is as important as building a solid and efficient home. For nearly 40 years, we've developed and worked to continually improve our process so that every customer feels well taken care at each stage of building their home, even if they have never built or owned a home before.
Here are a few reasons why we believe the Wayne Homes team offers such an exceptional experience for our customers:
We've Thought of Everything (So You Don't Have To)
What sets Wayne Homes apart is that we have team members at every stage who are dedicated to seamlessly guiding you through each step. Here's four ways we work with you to make the process of creating your dream home low-stress and fun:
Dedicated Field Manager: When you build with Wayne Homes, you'll work with a single point of contact to review plans, walk the site, set a completion date, and work through any issues that come up. Our award-winning Field Managers are advocates for your vision, and are committed to making sure your home is built your way, on your budget.
Guaranteed Completion: At Wayne Homes, we do not believe guaranteed completion dates are about working faster, but working better. By listening to you – really listening – from the beginning and managing a meticulously planned process, we guarantee that your home will be done on time. No delays, and no excuses.
Design Center: Overwhelmed by options and choices for your new home? Our Design Center team members are trained to help you navigate all of the choices available to select the right finishes to make your home feel like, well, you. We know the choices you make will impact how you feel about your home for years to come, so we'll never make you feel rushed to make a decision. We believe designing your home should always be fun, never stressful.
Financing: Think financing construction and land costs can be complicated and intimidating? Not at Wayne Homes. We have a team of lending partners to make financing your custom home easy. Our partners have worked with hundreds of Wayne Homes customers and have the experience to find the right financing for your family.
At Wayne Homes, we know that creating exceptional experiences for our customers is not about a lot of bells and whistles. It's about listening, communicating, and doing what we say we're going to do.
Visit a Model Home Center today to find our more about our commitment and why Wayne Homes is dedicated to building custom homes for your family for all the right reasons. Have a question? Ask Julie via Live Chat or call us at (866) 253-6807.
Wayne Homes is a custom home builder in Ohio, Pennsylvania, Indiana, Michigan, and West Virginia (see all Model Home Centers). We offer 40 fully customizable floor plans and a team dedicated to providing the best experience in the home building industry. For more information, Ask Julie by Live Chat or call us at (866) 253-6807.