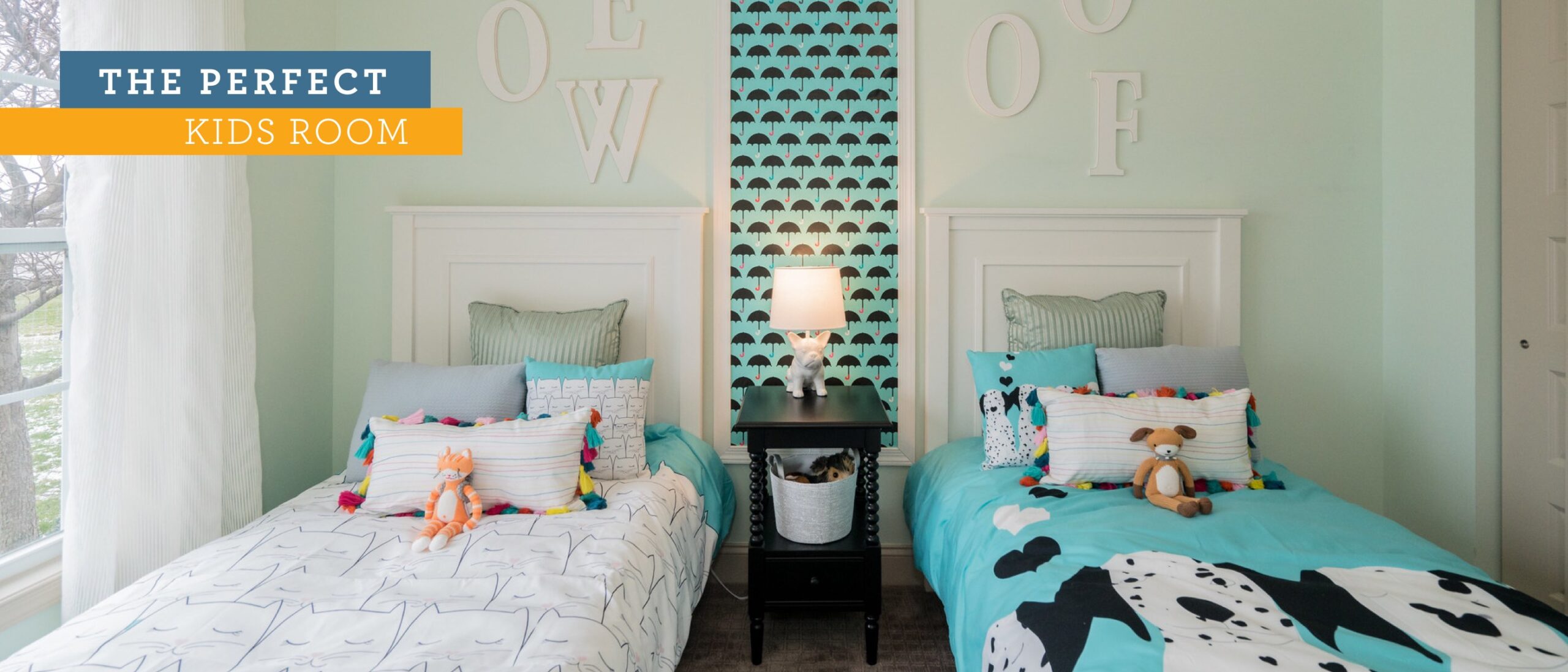 Creating the Perfect Kids Bedroom
Having your kids at home for extended periods of time is much more common now in this post-pandemic world. Many families have had to home school, or have made the choice to keep home-schooling in order to keep kids safe and sound. Nowadays, kids' rooms really have to multitask. They are no longer only for sleeping–kids' rooms have to be a playroom, study area, and much more.
Let's look at what makes a kid's room ideal, and how you can update or create the kids' rooms of your dreams. Some must-haves to consider: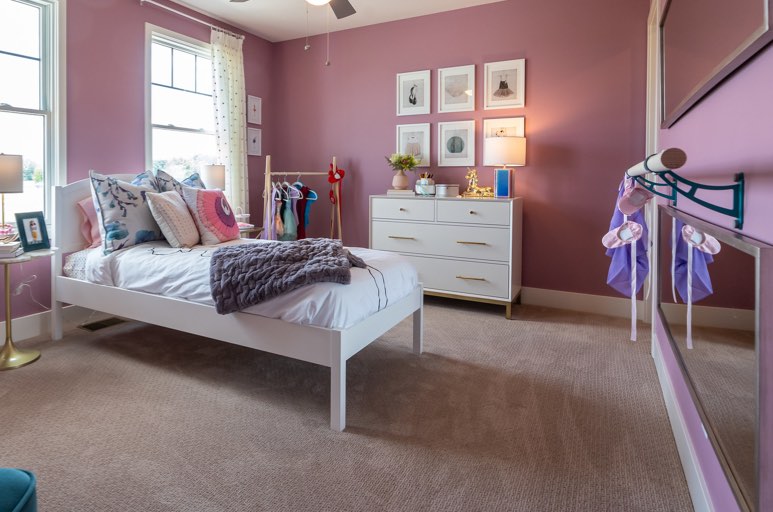 Space for play:
This is a no-brainer, right? But what kind of play does your child enjoy most? Is it art? Imaginative play? Whatever play your child enjoys most, make sure there's a spot for it. Have an art corner with an easel and easy-to-clean flooring. Maybe add a teepee or reading nook for your kiddo to enjoy imaginative play with props, and a cozy chair. Consider the space before making purchases, and always consider storage.
Space for sleep:
What kind of bed do you need? Does your child need a large bed, or would a twin bed with a trundle be better? A smaller bed can make the most of a more modestly sized bedroom, and allow more space to be dedicated to all of the other things your child will be doing in their room.
A place for "school":
Whether it's doing homework, or logging into remote learning, an organized desk space is a must-have. You'll need a desk, comfortable chair, task light, and access to an outlet for a laptop or tablet. It's also wise to have either a tabletop or wall organizer for things like paper, pencils, markers, books and more.
Personalize through color: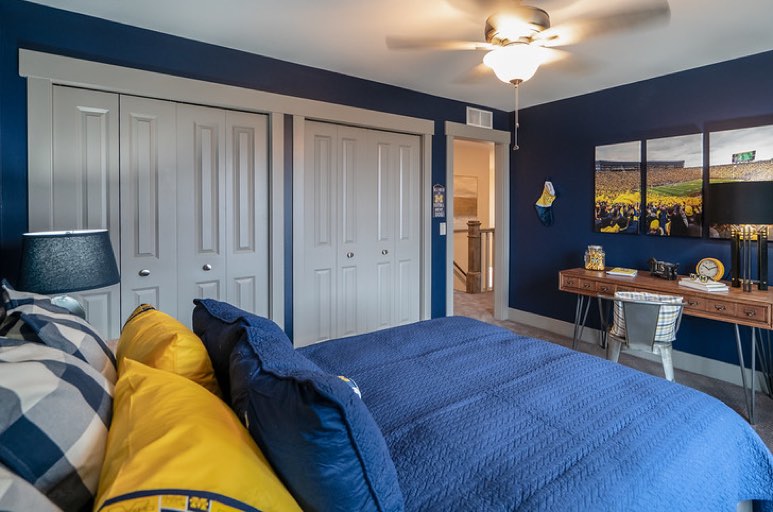 The color of your child's home should reflect your kiddo's personality or it can create a desired effect. For example, Some psychologists believe these hues promote certain feelings:
Red: passion
Orange: pleasure, optimism
Yellow: creativity, fun
Green: balance, harmony
Blue: peace, calmness
Violet: meditation, imagination
Pink: love, calmness
Think outside of the box with decor:
Try an accent wall with forest wallpaper for your outdoorsy kid, or a chalkboard paint wall for your budding artist. The more you can personalize the space, the happier they'll be about spending time in it. For some great ideas on how to decorate and personalize your kid's bedroom, check out our Pinterest page.
Shelves and storage: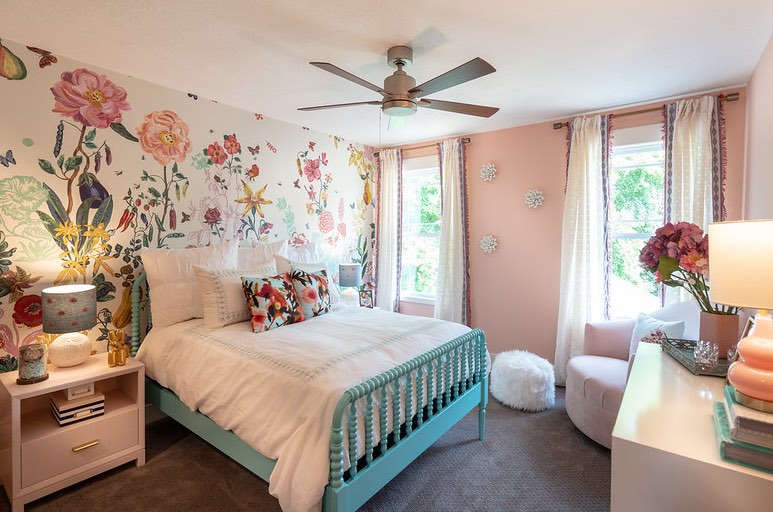 A parent's worst nightmare is walking into their child's room and seeing mountains of stuff all over the floor. The answer? Good storage. Try putting shelves in the reading nook or by the desk area for an easy place to stash books. A large toy box or baskets in the play area will be a visual cue for your cuties to clean up after playtime is over. Under the bed storage is another great way to keep toys and trinkets out of the way.
There really are an endless number of options when it comes to creating your child's dream room. Get them involved in the design process, and foster their creativity and individuality by incorporating their favorites. We can't wait to hear what you come up with! In the meantime, check out our own ideas for inspiration here with both boys' bedrooms and girls' bedrooms.
Would you like to create your dream home with brand-new bedrooms for your kids?
We'd love to help! Contact us to see how.
---
About Wayne Homes
Wayne Homes is a custom homebuilder in Ohio, Pennsylvania, Michigan, and West Virginia (see all Model Home Centers). We offer more than 50 fully customizable floorplans and a team dedicated to providing the best experience in the home building industry. For more information, Ask Julie by Live Chat or call us at (866) 253-6807.
Disclaimer: The details of this blog are accurate as of the publish date, but are subject to change.