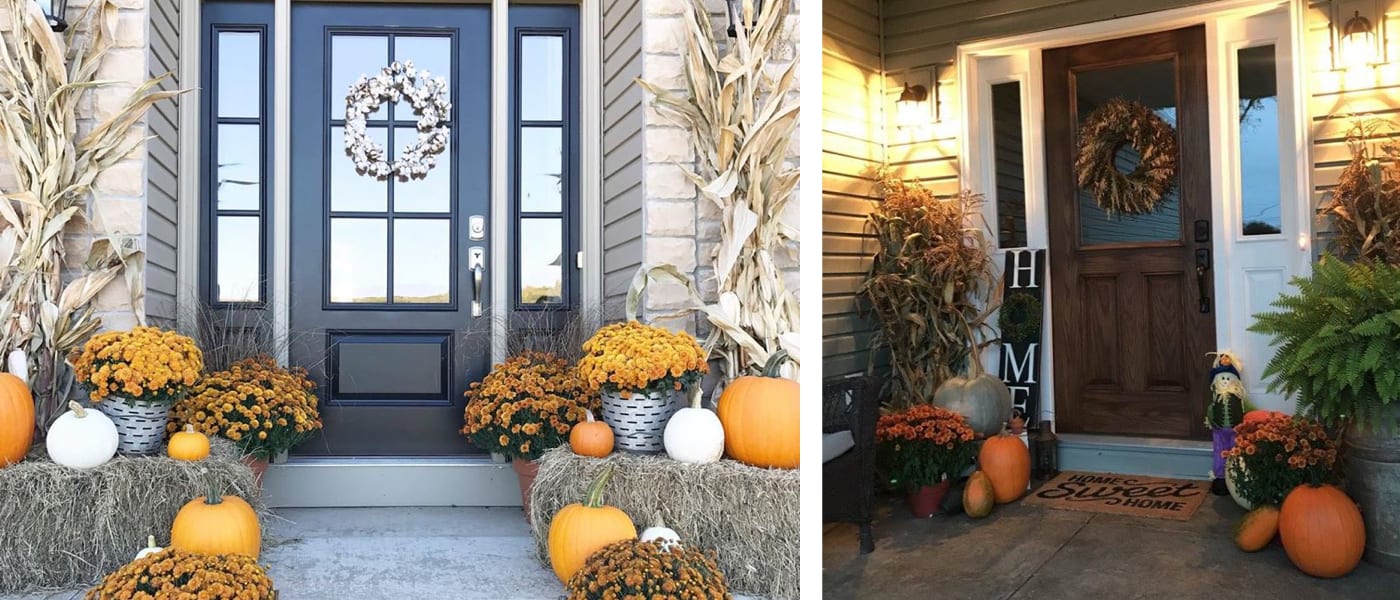 How to Create a Festive, Friendly Front Porch
As a custom home builder, we love front porches. They are like your home's smile. The front porch lets the world see a little bit of your home's personality, and invites you in to see more. With the holidays right around the corner, it's the perfect time to spruce up your entry for your guests.
When it comes to front porch style, approachability is key. Consider the view from the street–when you do a drive-by, does it look friendly and welcoming? Here are some easy-to-follow rules for front porch decorating:
Add a pop of color
Whether you paint your front door red, or add some colorful throw pillows to your porch swing, vibrant fall color calls out to your guests and says, "C'mon in!"
Hang a festive wreath
DIY or store-bought, wreaths reflect the season and dress up your door. Even a simple cedar and pine wreath looks lovely and lends curb appeal.
Use seasonal greenery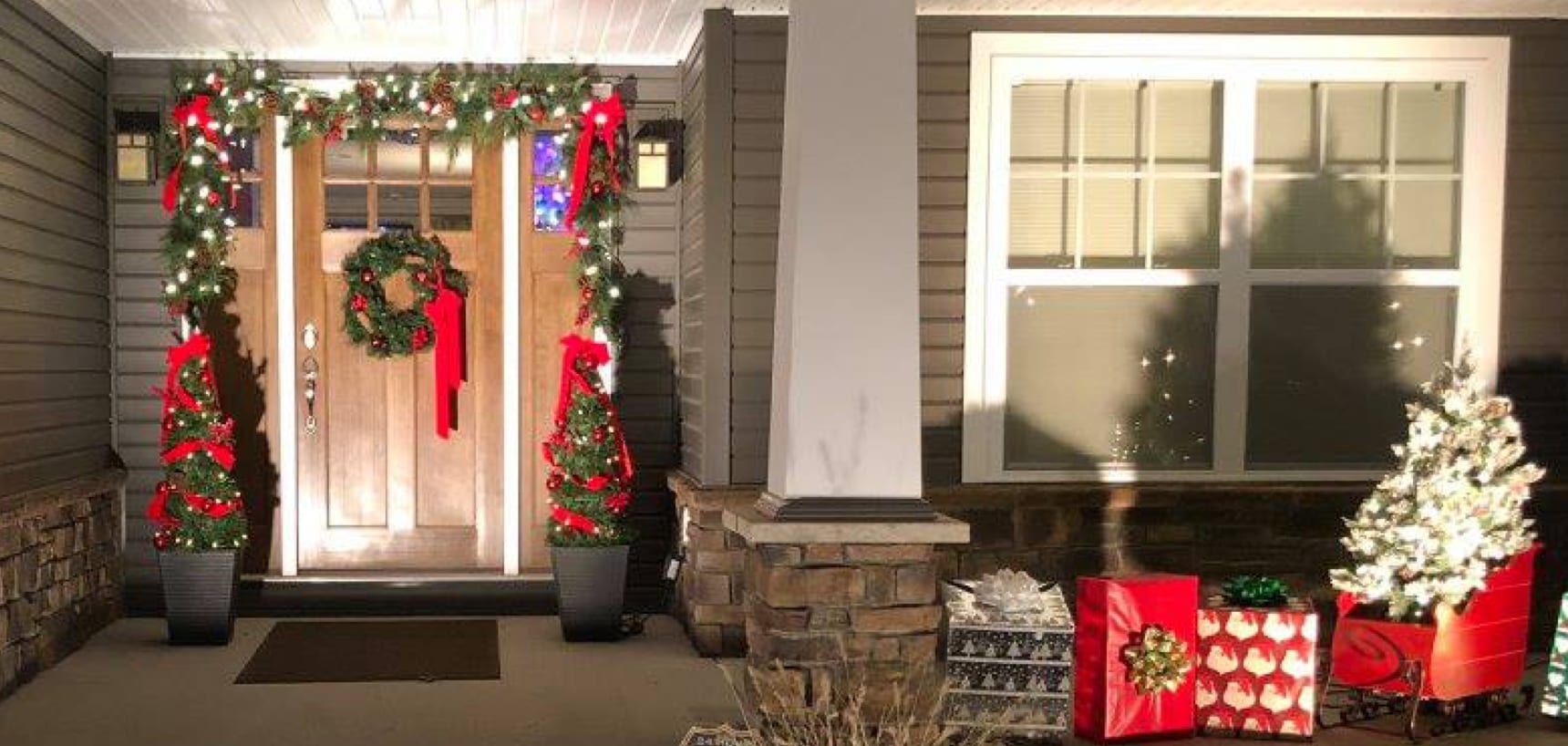 Consider hanging a garland around your door. Highlighting your entry with evergreen or holly garland makes stepping over your threshold much more inviting. A set of mini Christmas trees or topiaries on either side of your door is another way of adding panache to your porch that is timelessly appealing.
Make sure there's good lighting
Adequate front porch lighting is both functional and stylish. With wintry nights ahead, you want to be sure your guests can see which house is yours, and also a clear, safe path to your front door. Wrapping Christmas lights around porch beams or lining your pathway with luminaries is a beautiful and festive way to help guests see on their way into your home.
Details, details, details
The details make all the difference, and your front porch's curb appeal is no exception. Try hanging a decorative door knob hanger with sleigh bells for some holiday jingle. Another trick for adding grandeur to your entry is to layer welcome mats. Instead of just putting one mat out, try adding a festive accent rug underneath to add color and pattern. And no holiday doorway is complete without a sprig of mistletoe hanging above the entryway. 'Tis the season!
Ready to create a vision board for your festive front porch? Visit the Wayne Homes Pinterest page for ideas that will take your porch from standard to stop-the-car creative.

About Wayne Homes
Wayne Homes is a custom homebuilder in Ohio, Pennsylvania, Michigan, and West Virginia (see all Model Home Centers). We offer 50 fully customizable floor plans and a team dedicated to providing the best experience in the home building industry. For more information, Ask Julie by Live Chat or call us at (866) 253-6807.