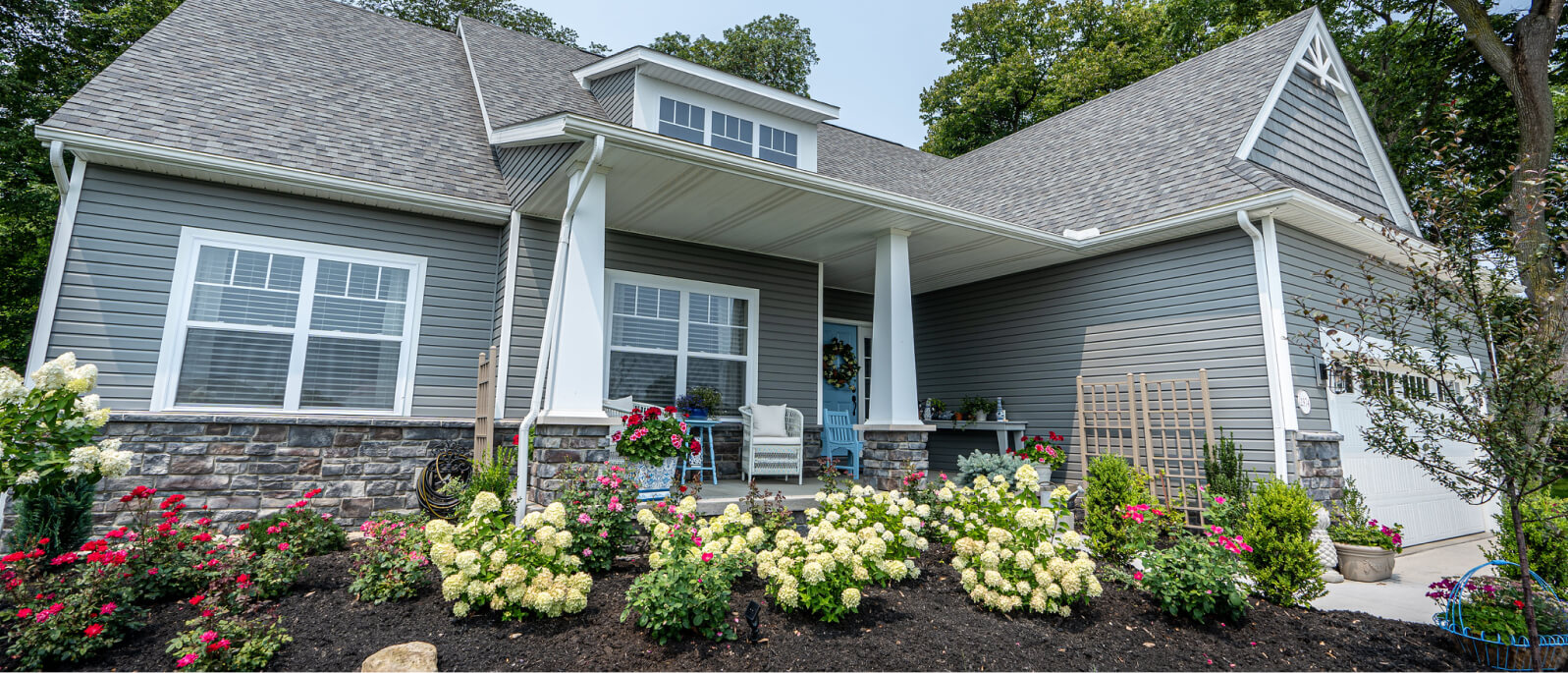 Wayne Homes Landscaping 101
Wayne Homes landscaping is a huge part of your home's curb appeal, but where should you start?
We know putting together a landscaping plan can sound daunting, but really it just takes a few steps to get your yard in order. An inviting, well-lit walkway, colorful flowerbeds, or shade-providing trees can all frame your home and make it even more welcoming. For first-time homeowners, this is your Landscaping 101. Our easy-to-follow method will get your landscaping up to snuff faster than you can say "fertilizer".
Create Your Canvas
Your lawn–or lack of one–is your blank canvas to build your landscaping upon. So, do you want the maintenance and upkeep of grass or do you decide to take a more minimalist approach using gravel, rocks, and shrubs? Consider water usage and who will be enjoying it when deciding if you want a grassy lawn. Kids love running around in the grass, whereas a pair of empty nesters may want to forgo the maintenance a lawn requires. Do you have dogs? Consider creating a combination yard with a dog run separate from your lawn, so your furry friends don't ruin your lush, green grass.
Get Growing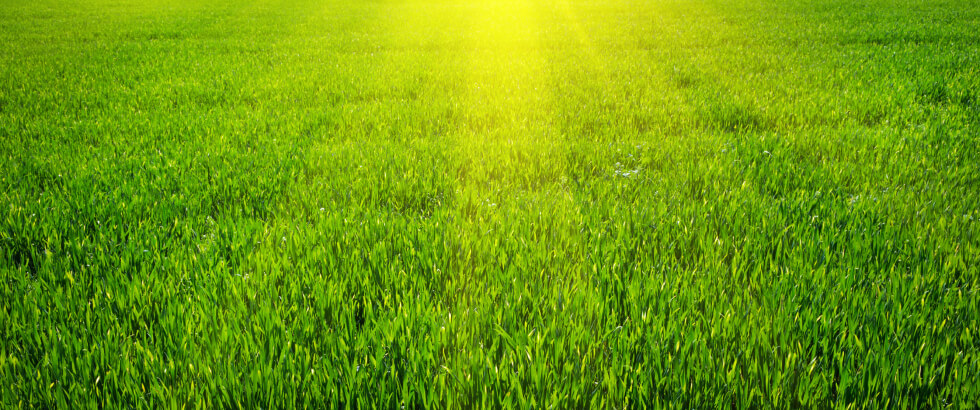 So, you've decided you want to grow some grass in your yard…but how? A green lawn is certainly a classic element of any landscaping plan. If you're unsure how to turn your new homesite into a green, growing grassy lawn, then we've got the info you need with our grass-growing tips. If you decided on a combo of grass and hardscape areas, then head to the home improvement store or a local landscaping supplier and get some river rock or gravel to create a rock garden or hardy shrub garden.
Add Appeal
A winding path to your front door has timeless appeal. Whether poured or stamped concrete or stepping stones, your path should be well lit. Use landscape lighting for your paths and walkways to help guests safely reach their destination. You can choose hard-wired or solar landscape lighting, but if you select hard-wired, be sure to work this into your build plan, so you don't have to worry about putting in the electrical after your home is finished. This budgeting trick also applies if you want a covered porch.
A Splash of Color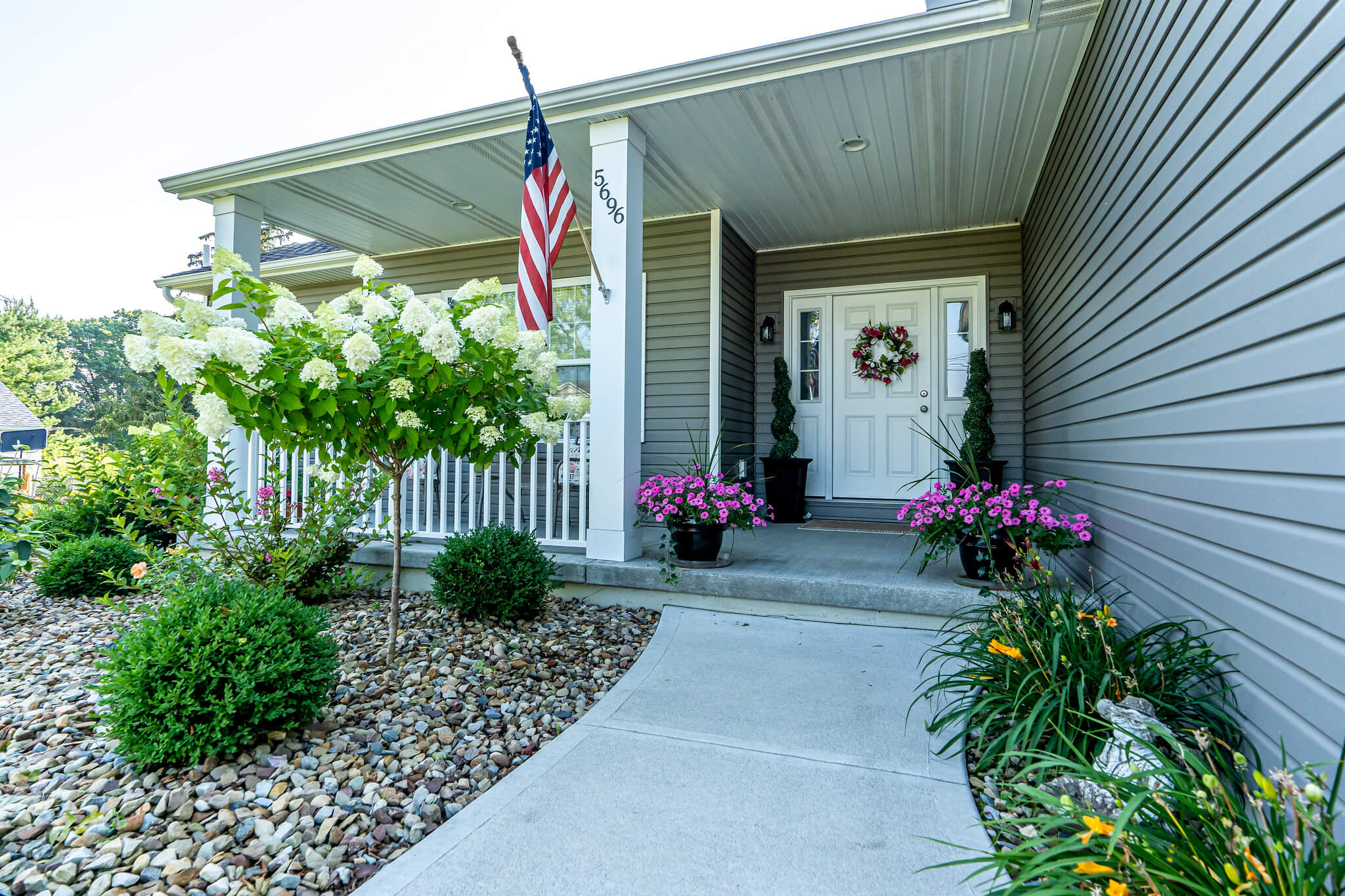 Nothing packs a bigger punch than a splash of color at the front of your home. Make it easy on yourself and plant perennials, such as peonies, lilies or phlox, for a color burst that comes back every year. Large decorative planters at your home's entry make a huge impact and can be updated seasonally to add personality to your home. Punch it up even further by adding colorful throw pillows to your porch chairs or patio set.
Short on Space?
Look up! Instead of planting on the ground, plant on the walls. Install a vertical herb wall on one side of your porch or pergola. Use hanging baskets or window boxes to maximize the space you have. Make your storage hub do double duty with storage benches or tables. And remember, even the smallest spaces look incredible with the right touches.
DIY or Hire?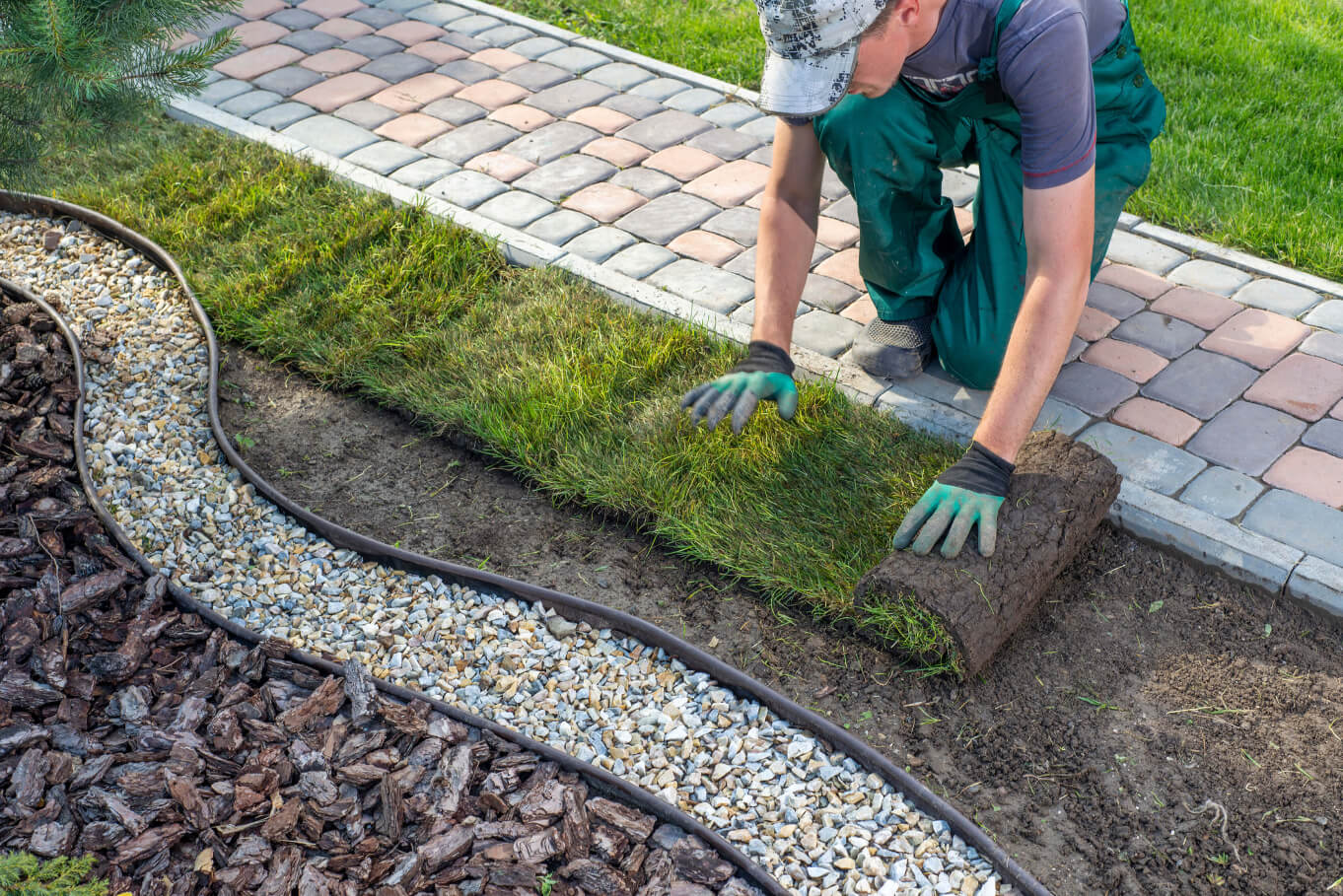 Are you ready to get your hands dirty or would you prefer to leave the work to a professional? Bryan Boston, one of the winners of the 2021 Wayne Homes Landscape Contest, says, "The one thing that I would recommend to a new home builder is to lock down a landscaper far in advance. Don't wait until the home is finished and the final grade is performed. Landscapers are very busy people and need a lot of notice ahead of time to schedule the job. It's also wise to think about how much money it's going to cost to do all the landscaping and have enough saved or included in the homesite allowance budget ahead of time to cover the cost. You don't want any surprises!" Except for the good kind, right? Excellent advice for those of you looking to get some expert help for your landscaping plan.
2022 Wayne Homes Landscaping Trend Watch
Regardless of the size of your yard, you can incorporate the latest landscaping trends for 2022 to dial up your Wayne Homes landscaping style.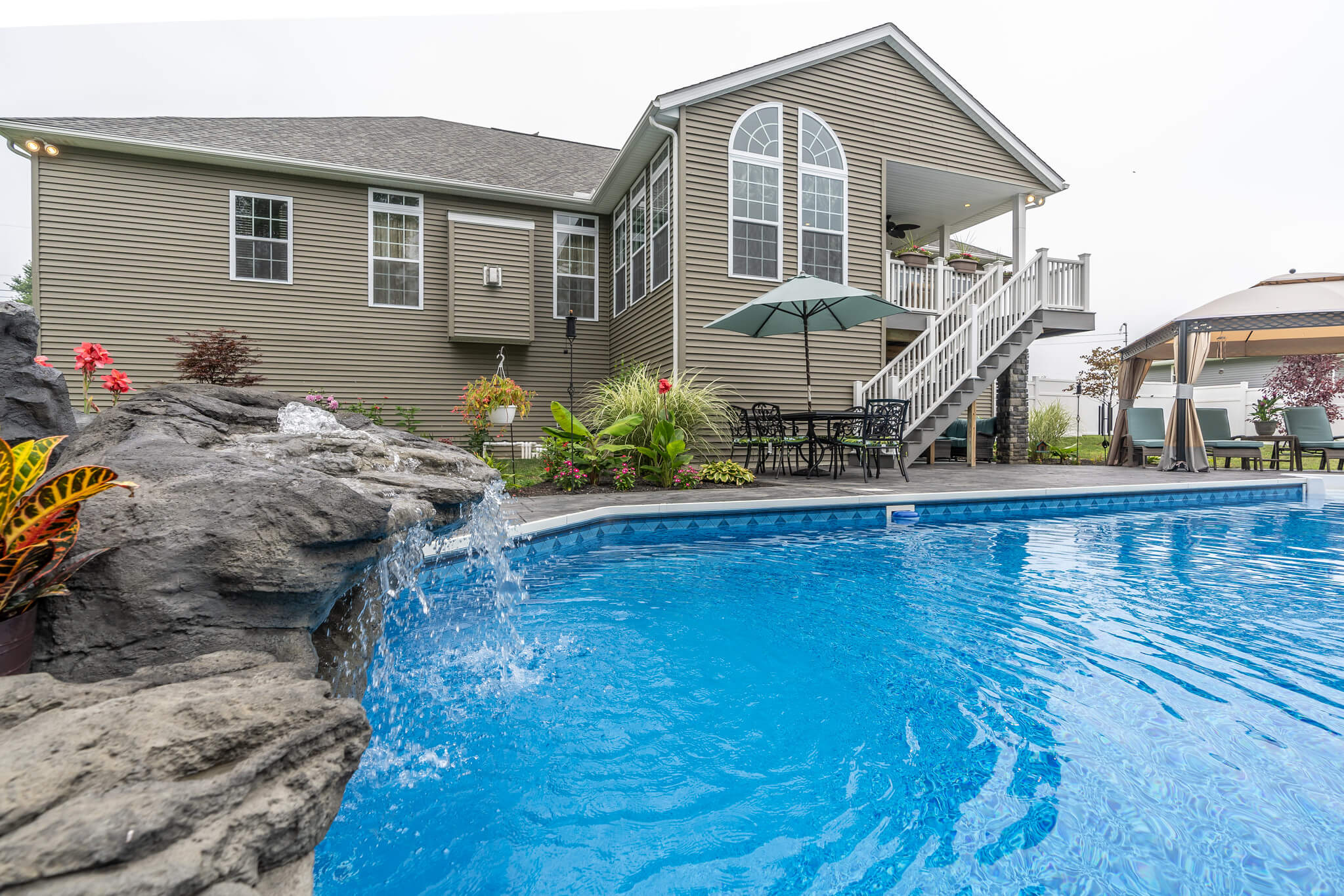 Outdoors as an extension of the indoors: Covered outdoor living areas that have all of the comforts of inside on the outside – big-screen TVs, pizza ovens, kitchenettes, and billiard tables, etc. The longer people remain home, the more they want to spruce up their house and landscape, says the National Association of Landscape Professionals (NALP) in its Landscape and Industry Trends for 2022.
Edible gardens: Creating your own produce in the comfort of your own backyard has continued to gain popularity. The fact of the matter is, growing your own fruit or vegetables saves money and they just taste better! Start small with an herb garden, and then grow into your favorite vegetables. Lettuce, spinach, and cucumbers are some of the easiest to begin with.
Swimming pools: With neighborhood pools closed during the Covid-19 pandemic, many families chose to install a pool so they could still have summer fun. This trend is not going away anytime soon. Several industry professionals say some pool contractors are so busy they're booked into 2023. "If anything, the pandemic has excelled large-scale installations," Tony Nasrallah, president and founder of Ground Works Land Design in Cleveland, Ohio, tells the NALP. "Pools are at the top of that list."
Pollinator gardens: People are becoming more aware of how gardens benefit wildlife – homeowners are choosing plants because they would benefit birds, bees, or butterflies.
---
About Wayne Homes
Wayne Homes is a custom homebuilder in Ohio, Pennsylvania, Michigan, and West Virginia (see all Model Home Centers). We offer over 50 fully customizable floorplans and a team dedicated to providing the best experience in the home building industry. For more information, Ask Julie by Live Chat or call us at (866) 253-6807.
*The details of this blog are accurate as of the publish date but are subject to change.