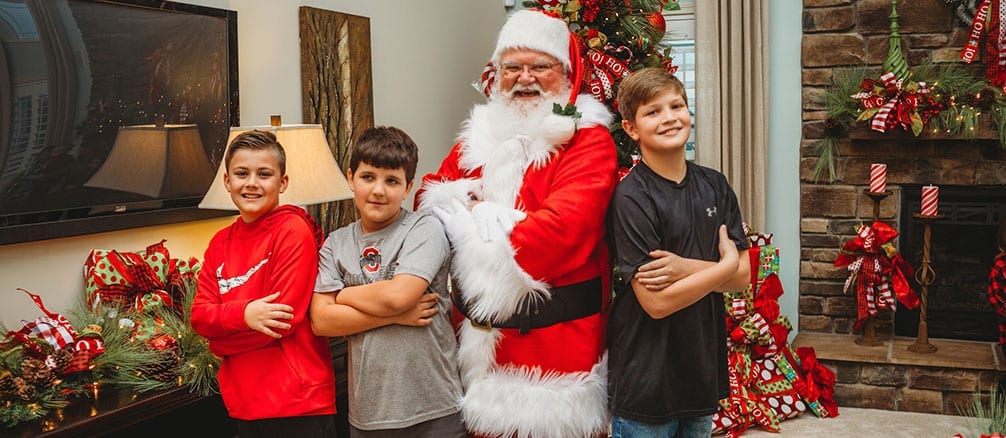 Tips for keeping kids engaged and entertained at your next holiday party
With the holidays comes decorations, the wrapping of presents, and lots and lots of cooking. It also means a full house, parties, and get togethers of all sizes. With family and friends often come children, too, who bring with them their own set of challenges with regards to entertainment. What occupies adults isn't likely to keep kids engaged, especially not for hours at a time.
If you're expecting a crowd of kids in your house this holiday season, you'll want to be ready with games, activities, and other ways of keeping them engaged and busy throughout the evening. Here are some ideas to get you started!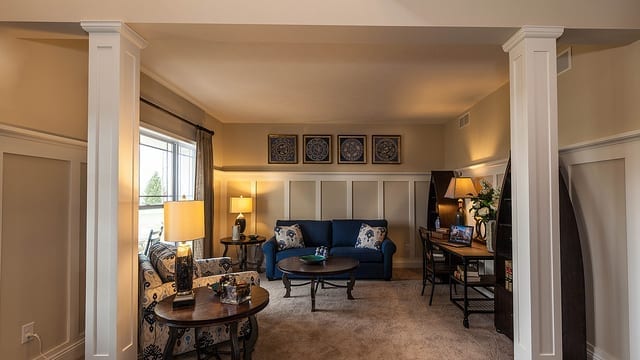 To start, create a dedicated kids-only space. Some of our custom floorplans, like the Alexandria and like the Charleston make this even easier, with 'bonus' rooms and dens perfect for this specific need. That way you can really kid-proof the space, by taping newspaper down on the floors and creating a massive arts and crafts space. Remove any valuables as well, to ensure no family heirlooms accidentally get knocked over during playtime!
Put them to work. A busy kid is a happy kid — most of the time, at least! Keep them busy and make your guests happy by asking the older children to act as order-takers, scanning the room for empty hands in need of drinks or an appetizer. If dinner is to-order, they can also take dinner orders — equipping them with notepads and pencils helps!
Get decorative. Set aside your non-breakable tree ornaments and hangings (stockings are great for this) and recruit the kids to help finish decorating. Or, keep them busy for even longer by setting up an ornament-making station in your dedicated kids room; glitter, glue, and popsicle sticks are all you need to set up a snowflake-making station.
Pop in a movie, pop some popcorn, set out candy and enjoy a few hours of quiet time. Consider setting up a snack bar, as well as a fancy seating area with pillows, blankets, and other comfy accoutrements. This is great for the busiest time of the night, like when you're right in the midst of cooking the main meal.
Create a scavenger hunt, and give away prizes. Hide items strategically all throughout the house, make a clue list, and let them loose. They'll spend upwards of an hour or more hunting, depending on how complex you got with it. Make the items the have to find the prizes, or award prizes at the end; as a bonus, those prizes could be puzzles or other games, to keep them occupied long after the hunt ends.
The holidays can be a stressful time, and adding kids to the party mix can create a whole new element to contend with. Armed with these preparations, you'll be sure to keep all your guests, adult and child, entertained!
Looking forward to having your own new home for holiday gatherings next year? Now's the time to get started—get in touch with our team today to discuss the possibilities!
About Wayne Homes
Wayne Homes is a custom homebuilder in Ohio, Pennsylvania, Indiana, Michigan, and West Virginia (see all Model Home Centers). We offer more than 50 fully customizable floorplans and a team dedicated to providing the best experience in the home building industry. For more information, Ask Julie by Live Chat or call us at (866) 253-6807.