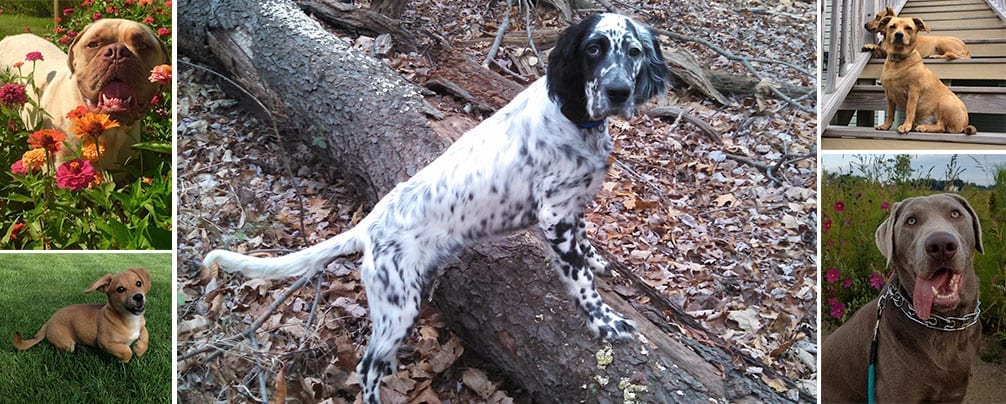 Discover the 2018 Wayne Homes Dog Calendar
Every year we pay homage to one of the lesser recognized members of the family with our annual Dog Calendar. These furry friends are part of what makes home, well, home! We ask our Wayne Homes family — a.k.a. those who have built a home with us, or are currently building a home with us — to submit photos of their favorite canine pals, and the entries this year were awesomely woof-worthy!
The photos are in, the calendar is made, and we're thrilled to share the results with you. It was tough to choose the pets who made the final cut, and we loved going through all the entries. Here's who you have to look forward to as you cross off the days in 2018: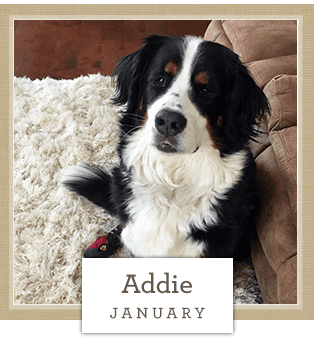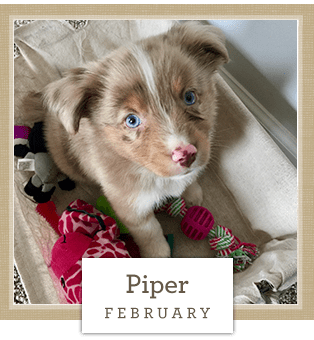 Cover: Lucky – English Setter
January: Cooper – Boxer
Addie – Bernese Mountain dog
February: Piper – Mini Australian Shepard
Brittany – Shetland Sheepdog
March: Jack – Chocolate Labrador
Sophie – Bernedoodle
April: Franklin – Pug
Guinness – English Springer Spaniel
May: Arnold – Dogue de Bordeaux
Maggie – Jack Russell Terrier
June: Ellie – German Shepherd and Paws – Golden Retriever
Harley and Chance – Yellow lab and boxer
July: Gracie – German Shepherd
Moose – Dachshund
August: Vick – Doberman Pinscher
Pumpkin – Mixed Breed
September: Finn – Yorkshire Terrier
Sophie – Mini Australian Shepherd
October: Bella – Cockapoo
Hattie – Mini Goldendoodle
November: Moe – Black Labrador
Sadie – Golden Retriever
December: Bo – Beagle
Arnold – Dogue de Bordeaux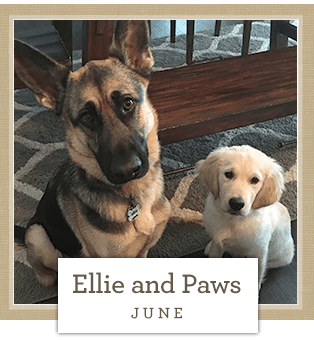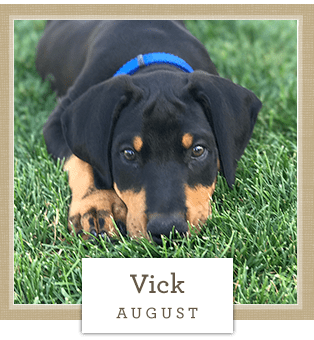 You can take a look at a Flickr album of the winners and entries if you're anxious to see some adorable shots (and really, we can't blame you).
We're excited to make this an annual tradition here at Wayne, and are immensely grateful to the families who shared their furry friends with us. The calendar isn't just for the photos, either, though that's enough of a reason to pick one up. It also features clever captions to make you laugh, and a thoughtful layout that's actually functional and useful for your day to day planning. Thinking of finding a furry family member of your own? Check out petfinder.com to browse the animals in need of adoption at your local shelters!
The homes we build here at Wayne are for the two-legged and four-legged members of your family alike. Get in touch with our team to learn more.
About Wayne Homes
Wayne Homes is a custom homebuilder in Ohio, Pennsylvania, Indiana, Michigan, and West Virginia (see all Model Home Centers). We offer more than 50 fully customizable floorplans and a team dedicated to providing the best experience in the home building industry. For more information, Ask Julie by Live Chat or call us at (866) 253-6807.