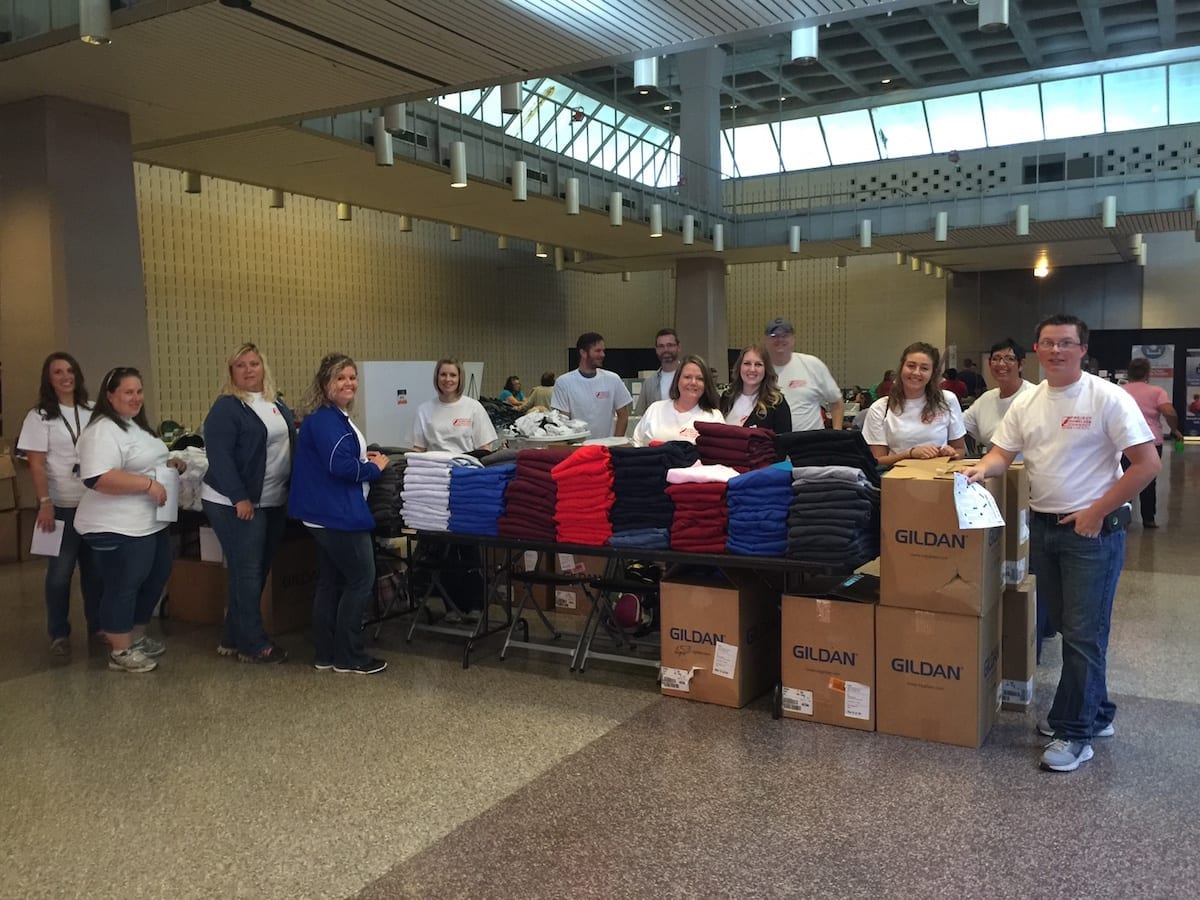 Giving back with the Wayne Homes team
When you've been in the home building business for as long as we have at Wayne Homes, eventually you become more than a business — you become an integral part of the local community. We don't just build homes, we bring individuals, couples and families into the fold of their community by helping them establish their dream home in their dream location. Doing that every single day just kind of naturally makes you pretty community-oriented!
Because we have a sizable team and an invested stake in our community, we like to do our part to give back to the community we do business in. Since a lot of our employees are naturally service-minded folks, it works out well!
One way we do this is through our Random Acts of Kindness days. This program lets a Wayne Homes employee take two days each year – and they're not counted as vacation days – to give back to their local community. The only requirement is that their time must be spent volunteering with a nonprofit organization in need of support.
One great example of this? Our controller used his two RAK days to teach vacation Bible school.
In association with this program, we also ran a contest to help our local Project Homeless Connect. PHC uses volunteers, local organizations, business and agencies to create a linkage of services for those at risk of becoming homeless, are currently homeless, or recently made a transition to housing and is need of assistance.
Our Sock Contest encourages employees to donate socks to PHC, pitting each department against the other to see which can bring in the most socks! Other donated items are always welcome, of course.
In addition to these long-standing programs, we encourage our team members to be active and contributing members of their community, and pretty much everyone does so with a lot of enthusiasm! It's just one part of what makes working at Wayne Homes so special.
Want to work with a team that knows the value of community, and lives and breathes it daily? Connect with us to get your plans underway.
About Wayne Homes
Wayne Homes is a custom homebuilder in Ohio, Pennsylvania, Indiana, Michigan, and West Virginia (see all Model Home Centers). We offer more than 40 fully customizable floorplans and a team dedicated to providing the best experience in the home building industry. For more information, Ask Julie by Live Chat or call us at (866) 253-6807.