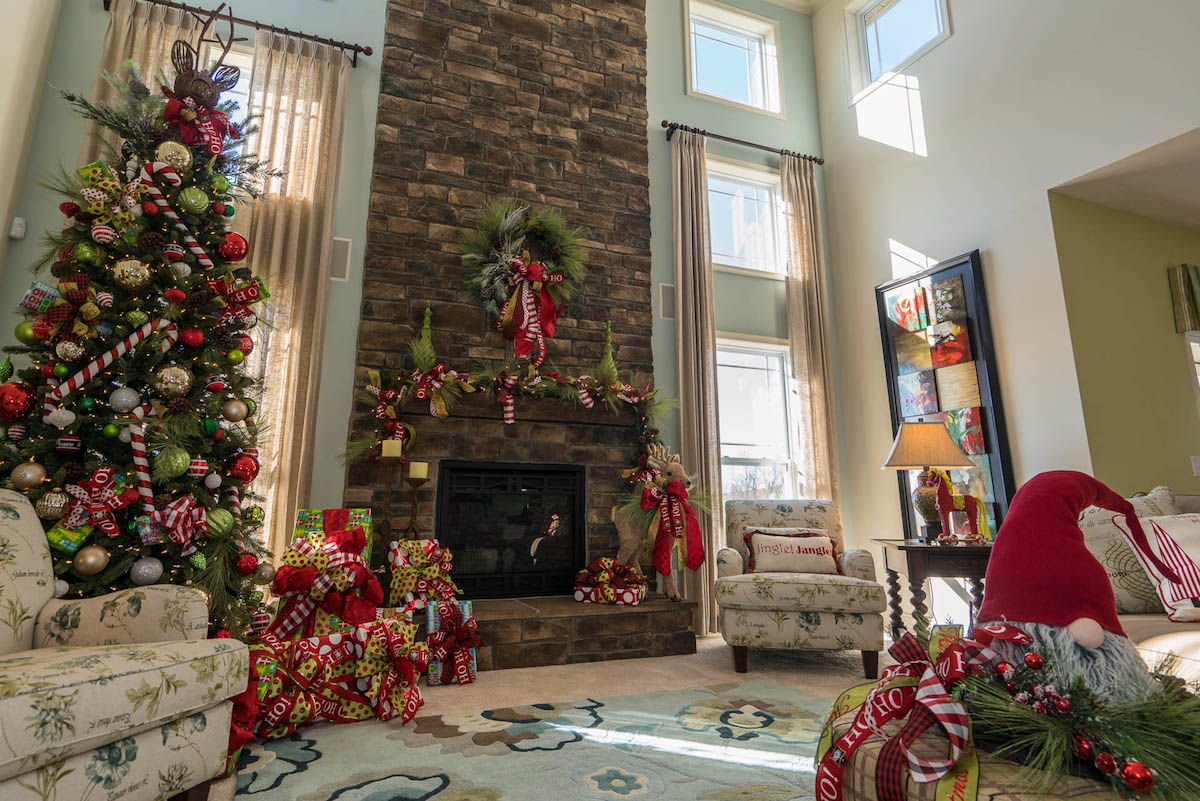 Inexpensive DIY holiday party ideas for your next event
Having a stunningly decorated, beautiful home for the holidays doesn't have to mean breaking the bank. A beautiful home starts with quality construction and planning — something Wayne specializes in, obviously! — but no matter where you live, you don't have to spend a fortune to get your home dressed up for a holiday gathering. Here are our best ideas for inexpensive, DIY-friendly decorating and planning ideas for your next holiday get together.
Host your party at an unconventional time. Evening parties mean more expensive food and drink, but who wouldn't love an excuse to attend a brunch party? Breakfast foods are inexpensive and easy, mimosas and bloody mary's don't cost much, and your guests will appreciate the opportunity to get a full night's rest!
String lights + glass = instant elegance (for less). You don't have to invest in fancy lighting to get a glamorous, magical effect; simply pick up some glass lanterns or bowls from your local craft shop, fill them with small white string lights, and turn them on for instant class.
Get the family in on the fun. There are countless fun craft ideas for kids and adults of all ages to enjoy together, so get your family in on the decorating fun and you'll not only have a great group activity — you'll also have a whole slew of decorations to use! One easy idea is snow-dipped pinecones, which you can find a tutorial for on our Pinterest board!
Focus on color as the main decorative element. You'd be amazed at what color coordination can do to make a room look more decorated and put together. Simply focus on having a bunch of items — say, a table cloth, pillows, blankets, and cupcakes decorating the table — all be the same color, and this simple but effective technique will make your space look well put together with minimal effort.
Stick to a budget, and plan ahead. Planning meticulously and giving yourself specific parameters for spending can go a long way in keeping your event on track. Planning ahead especially helps, so you can gather up all the necessary supplies when they are in bulk and on sale, instead of running to the store last minute and grabbing whatever expensive options may be left.
Borrow for the one-off items you need. If you're expecting a lot of guests and need more tables and chairs, borrow them, don't buy! Chances are you have a neighbor or friend happy to lend their extra furniture to help out.
Having a successful holiday gathering doesn't have to mean spending a fortune. With these ideas, you're sure to host an event family and friends will remember for many holidays to come! And remember, our Pinterest board has a whole slew of great ideas, from subtle decorating tips to major DIY signage and decor, so check it out!
Can't wait to host a holiday party in your own dream home? We can't blame you! Reach out today to get planning!
About Wayne Homes
Wayne Homes is a custom homebuilder in Ohio, Pennsylvania, Indiana, Michigan, and West Virginia (see all Model Home Centers). We offer more than 40 fully customizable floorplans and a team dedicated to providing the best experience in the home building industry. For more information, Ask Julie by Live Chat or call us at (866) 253-6807.