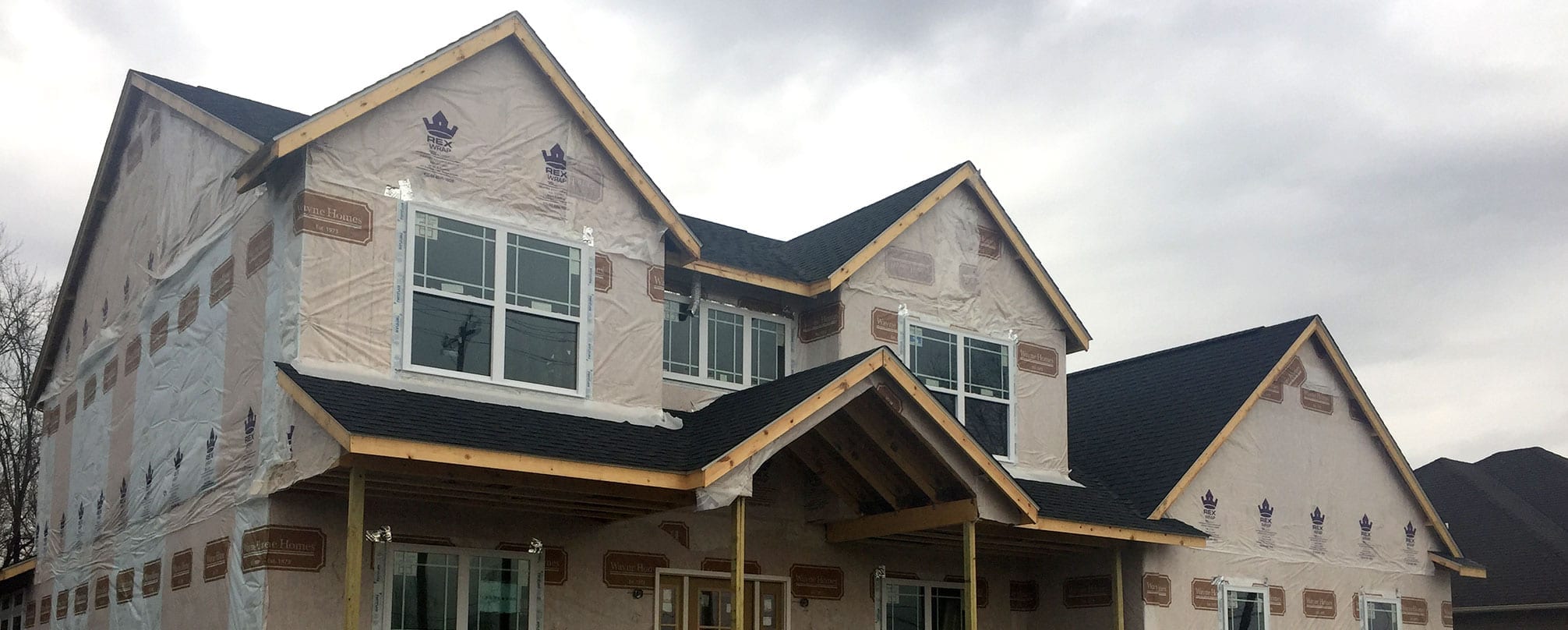 Muddy Boots Recap: Cedar Hill Model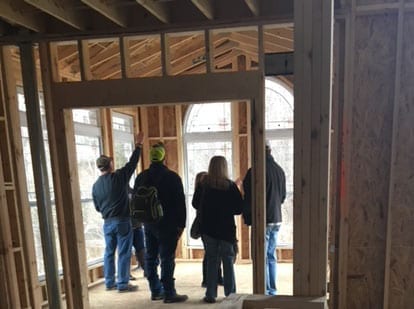 We recently hosted a Muddy Boots event at our Cedar Hill model, located at our Delaware Model Center, and had an absolute blast showing prospective homeowners around this partially-built home.
Muddy Boots events are invaluable for a wide range of reasons. They let homeowners see the craftsmanship that goes into the "bones" of a home, being built to last for generations to come. They let you see the details behind how things like framing, wiring, and plumbing work, which can clear up misconceptions and help make you a more informed and thoughtful buyer. And they let our team answer all of the questions that come along with seeing a home at this stage of the building process.
"The Muddy Boots event is a great opportunity for customers to see what our homes look like before we add the drywall, as well as the quality of our construction before they decide to build with us," said Maurie Jones, Senior Vice President of Marketing for the Wayne team.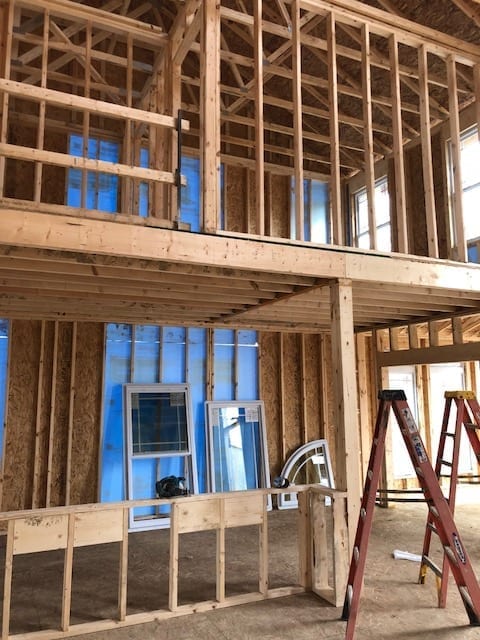 Muddy Boots events can help instill confidence and transparency about the homebuilding process, which is something we value highly here at Wayne. That's why our building process involves constant communication with our homeowners, to ensure everyone is informed and on the same page at all times.
At this recent event, guests toured the two-story Cedar Hill model while our team explained what they were seeing and answered questions as they arose. A lot of the guests who attended are already under contract to build a home with Wayne, but they wanted to see a home specifically in the framing stage of the build to get a better sense of the craftsmanship. We also welcomed many new customers, which was exciting; it sure was a busy day at the model center!
Coming out for any one of our events, including Muddy Boot events and open houses, is a great way to learn more about the building process in order to make an informed homebuilding decision. Come join us for an upcoming event; we'd love to have you!
Want to stay in the know about upcoming events? Get in touch with our team and we'll figure out which upcoming events are the right fit for you and your family!
About Wayne Homes
Wayne Homes is a custom homebuilder in Ohio, Pennsylvania, Indiana, Michigan, and West Virginia (see all Model Home Centers). We offer more than 50 fully customizable floorplans and a team dedicated to providing the best experience in the home building industry. For more information, Ask Julie by Live Chat or call us at (866) 253-6807.