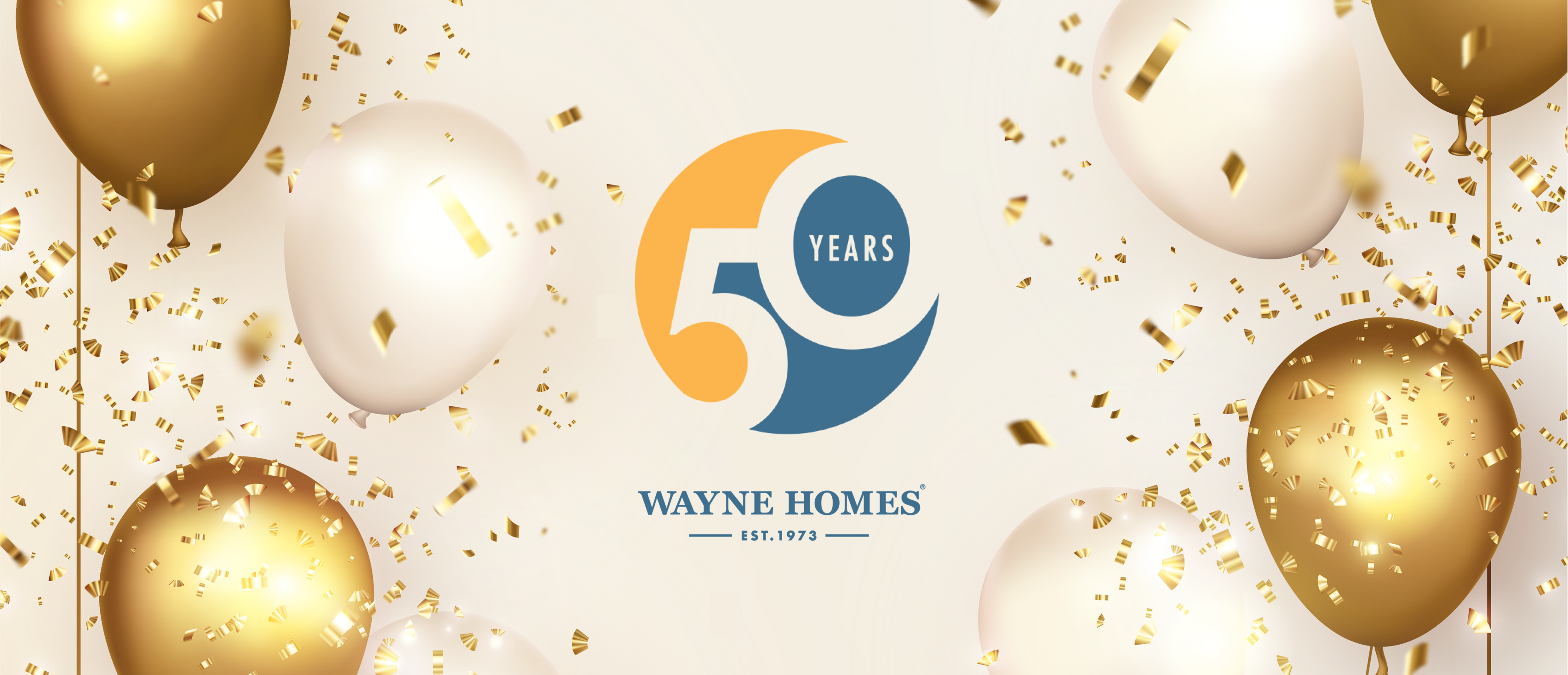 Wayne Homes 50th Anniversary Celebration
Celebrating 50 Years of Building Homes and Trust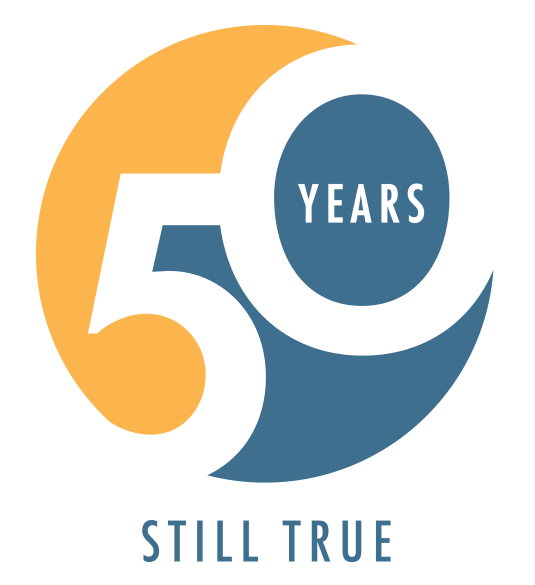 Wayne Homes celebrates 50 years in business this year, and we're planning on celebrating all of 2023. The old adage that time flies when you're having fun definitely applies to this milestone. It's hard to believe that it's been 50 years since Wayne Homes started in 1973.
The story goes like this…
In the 1950s after getting out of the Air Force, Bill Cessna went into partnership with his four older brothers to form Cessna Homes with offices in Youngstown and Canton. Eventually, Cessna Homes also put an office in Richmond, Virginia in the late 50s/early 60s. Bill was the one who went down there to run it. In 1967, he left Cessna Homes and moved his family to North Canton. Shortly thereafter, he met Dave Showers and offered him a job. In 1973, Bill and Dave formed Wayne Homes.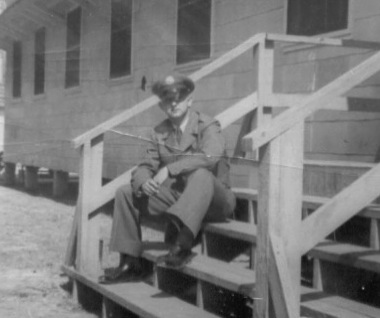 The first model home was located on Route 94 in Doylestown, OH in Wayne County, OH – which is the namesake for Wayne Homes.
By the late 1970s, they had relocated to a new model center at the corner of Clinton Road and Route 21 (which is approximately 3 miles south of our current Akron/Medina Model Home Sales Center). Around that same time, Wayne Homes expanded into nearby Ashland (1976) and Portage (1978) Counties (OH). Next came the Berkshire office (which is now our Delaware, OH location) in 1980 as well as the Newark (1982) and Bowling Green (1984) offices in the early 1980s. Wayne Homes also expanded into the Dayton and Cincinnati areas for a period of time in the late 1980s and early 1990s. Bill Cessna retired in 1990 and Dave Showers in 2000.
In 1998, Wayne Homes was purchased by Centex Homes which expanded the Wayne Homes on-your-lot building model and brand into even more areas across the country.
During that time, Dave Logsdon and Bill Post, two Wayne Homes veterans, ran the company as a wholly-owned Centex subsidiary. The Pittsburgh (PA) model center was opened in 2000 with Sandusky following in 2006. By the end of 2007, Bill Post and Dave Logsdon purchased Wayne Homes back from Centex making Wayne Homes a privately held company once again.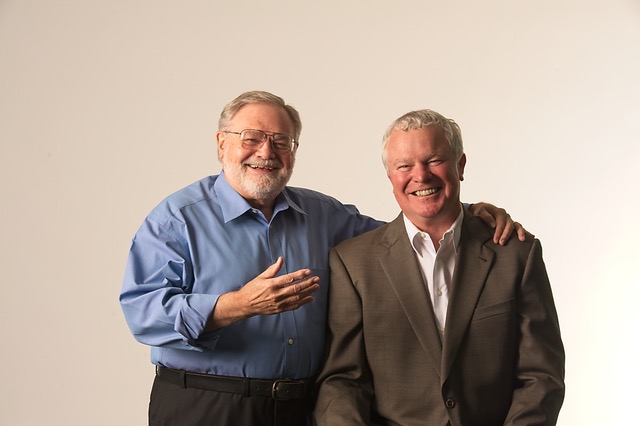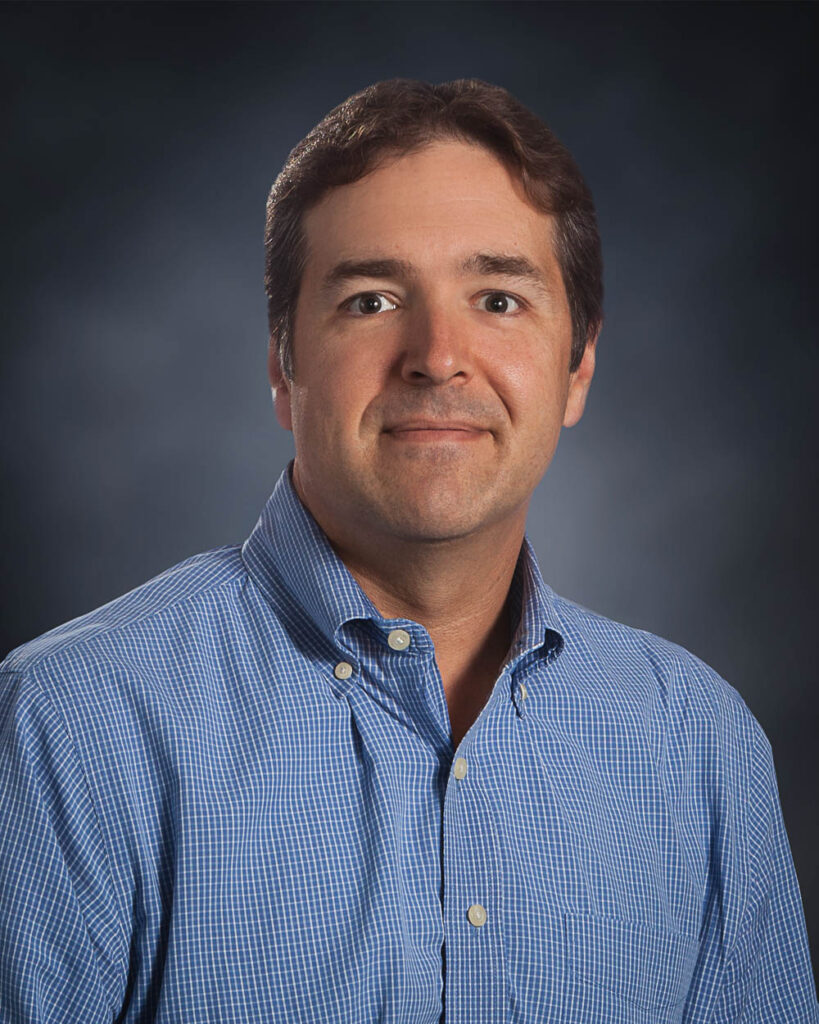 This was an exciting opportunity to refocus on what makes Wayne Homes unique – a local business as a customer-oriented custom on-your-lot home builder. The Belmont Model Homes Sales Center opened in 2013 and Hartland (MI) in 2018. In 2014, George Murphy took over as President and later became President and CEO of Wayne Homes in 2015.
Now with 10 Model Home Sales Centers, Wayne Homes serves much of Ohio, as well as western PA, southeastern MI, and portions of WV.
Our name is still Wayne Homes – which is a tribute to our roots – but we now serve a much greater area beyond Wayne County, OH.
Not only did our geographic coverage grow, but our approach to building evolved too. At the very beginning, most of the Wayne Homes floor plans were 1-bathroom, 3-bedroom split-level floor plans that were just over 1600 square feet. In 1974, a 2-bathroom, 3-bedroom 1800 square feet split-level floor plan was developed, which quickly became a best seller.
Ranches were also becoming more popular as the Baby Boomer generation started getting older and wanted one-story living. Four-bedroom and 2.5-bathroom floor plans were also introduced. There weren't more than about a dozen floor plans at any given time during the first couple of decades of the company. This is quite the contrast to the more than 50 floor plans we now offer – which include ranch, split-level, 2-story, and Cape Cod-style homes ranging from around 1100 square feet to more than 3600 square feet in size!
Since 1973, we've built more than 20,000 homes, all using our tried-and-true combination of value, custom design, and an emphasis on outstanding customer service.
This has resulted in tremendous growth and recognition. We've received both state and national recognition for our energy efficiency, been named America's Best Builder by Professional Builder, and we've won the National Housing Quality Award – twice!

Our story could not have been written without the support of our amazing customers. We often talk about the "Wayne family," but nothing really highlights the importance of our extended family of homeowners more than the organic growth we've experienced. Thank you from the bottom of our hearts.
In their own words, here are some of our team's thoughts and reflections on Wayne Homes 50th Anniversary:
Michael Simms is a Wayne Homes Product Development Coordinator who has been with the company for over 20 years. Michael says, "It's not a coincidence that we are celebrating 50 years. It's because of the investment in people's lives and investing in the communities we serve. You won't find a better company."
Wayne Homes' Chief Operating Officer Tracy Gershom has been with Wayne for more than 30 years. "We've sustained in the bad times and have grown when the time was right. We have created opportunities for employees, trade partners, and suppliers. Our long-term relationships with many trade partners allowed them to grow their businesses into prosperous companies. We truly care about our partners. We've built thousands of homes across several states and stood behind our product with a service focus. Everyone should be very proud of all their hard work."
Heidi Zeigler, a Wayne Homes Design Consultant who has been at Wayne for more than 20 years, says, "What makes me most proud is when I get to witness our customers seeing their dreams come true in building their new homes! It is just really gratifying."
We agree wholeheartedly!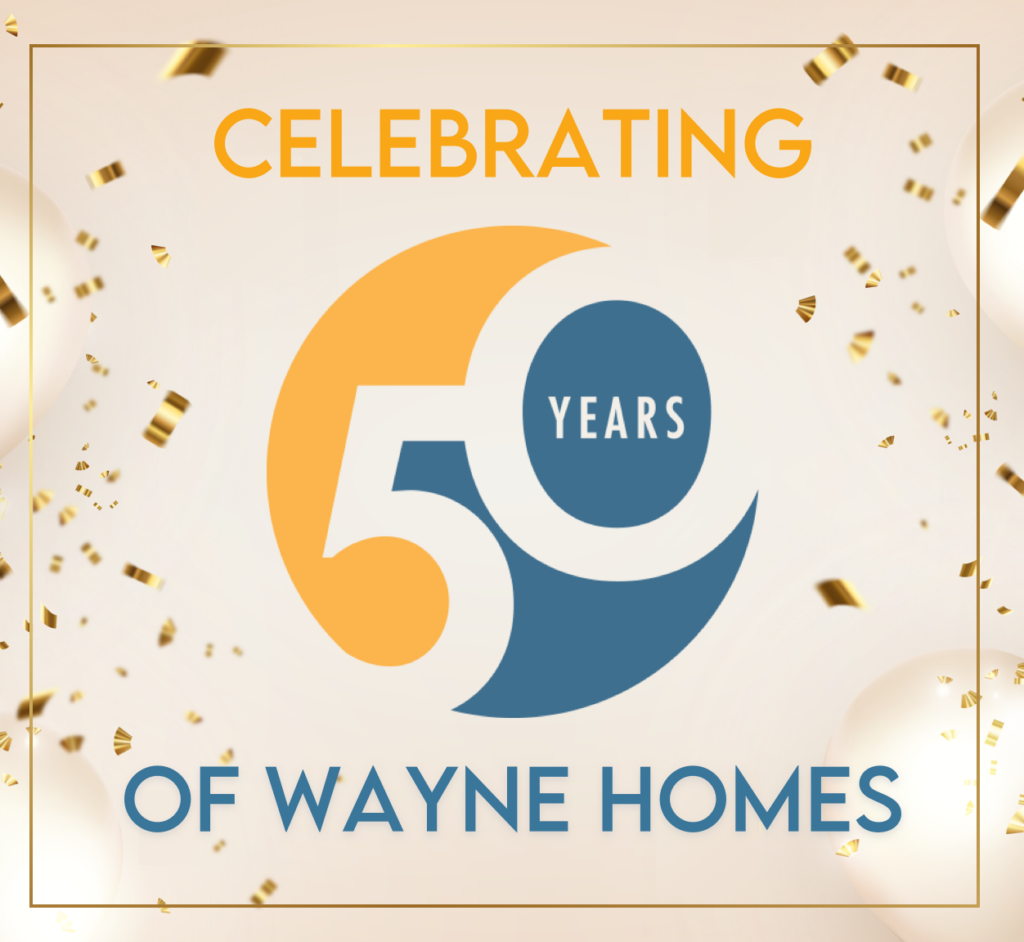 Our official 50th birthday is on Monday, May 29, but we're celebrating throughout the entire year with fun events for team members and customers, special savings incentives for new customers, and sharing historical spotlights from our first 50 years with you all.
You're invited to join in as we celebrate 50 years of Wayne Homes!
Would you like to learn more about Wayne Homes? Contact us! We're happy to answer any questions you have.
---
About Wayne Homes
Wayne Homes is a custom homebuilder in Ohio, Pennsylvania, Michigan, and West Virginia (see all Model Home Centers). We offer more than 50 fully customizable floorplans and a team dedicated to providing the best experience in the home building industry. For more information, Ask Julie by Live Chat or call us at (866) 253-6807.
Disclaimer: The details of this blog are accurate as of the publish date, but are subject to change.