50 Years: What Does It All Add Up To?
A half century is quite a milestone. Yes, it's a moment to take pride in what we've built. But it's also humbling. Because what it says is that we created something much bigger than ourselves.
Little did we realize that by grounding Wayne Homes on two fundamental principles — craftsmanship and doing right by people — we were launching a company that would eventually build thousands of homes. Support thousands of employees. And give thousands of customers the opportunity to live on the land of their choosing.
We didn't know we would grow into a multi-state company. We didn't know we'd create a new model for custom homebuilding. Or set a new standard for home quality and customer care. We didn't know we'd be able to weather the ups and downs of the economy and help customers and employees do the same. But here we are.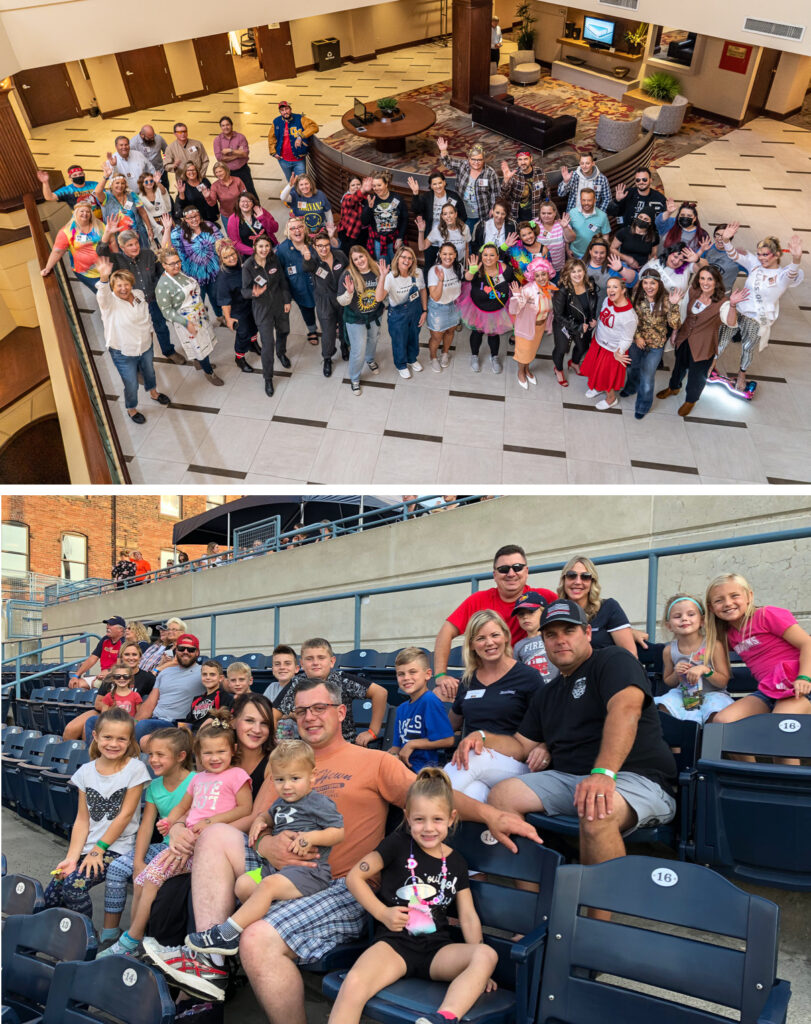 5 Decades Worth of Thanks
After 50 years, we have a lot of folks to thank. Don't worry, we're not going to list them all here. We just want to acknowledge to the universe that we owe so much to so many. Certainly to company founders Bill Cessna and Dave Showers, who insisted on making homes attainable for the broadest range of buyers. And to former owners Dave Logsdon and Bill Post, who inspired us never to be satisfied with "good enough."
We send a huge thank-you to all our tireless, selfless, super-smart employees. And of course to our Raving Fans and everyone who has trusted us with their dream of a just-right home.
And we thank you. Maybe you haven't built a home with us. Maybe you never will. But if you're the kind of person who wants to live their own way on their own land, you're the whole reason we started this thing back in 1973.
Celebrating 50 Years of Excellence: A Look at Our Milestones and History
Our newly created infographic commemorates the 50-year remarkable journey of Wayne Homes, and showcases the history and milestones that have made us who we are today. Learn more about our journey, from humble beginnings to industry-leading innovations.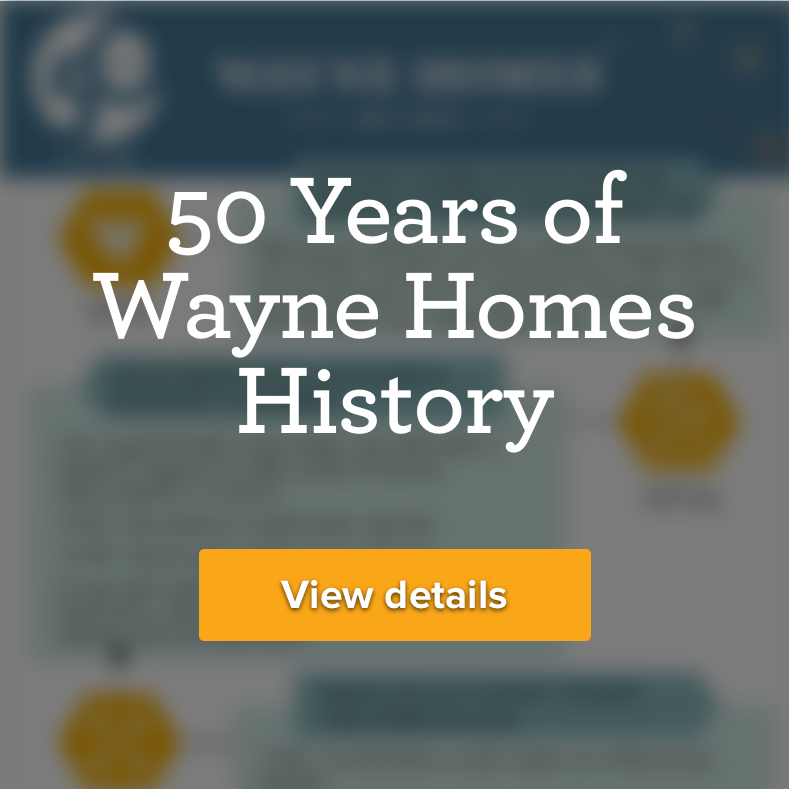 ---
Want to hear what it's like to build and live in a Wayne Home?
See what actual Wayne Homes buyers have to say about their homebuilding experience with Wayne.
We are beyond grateful to have touched the lives of so many families who have trusted us to build their dream home over the past 50 years. We like to keep in touch by following up with our Wayne Homes families to see what life is like in their new Wayne home. Some are gracious enough to share their unbiased testimonial — and we've love to share those stories with you. Hear about their journeys from these two families below.