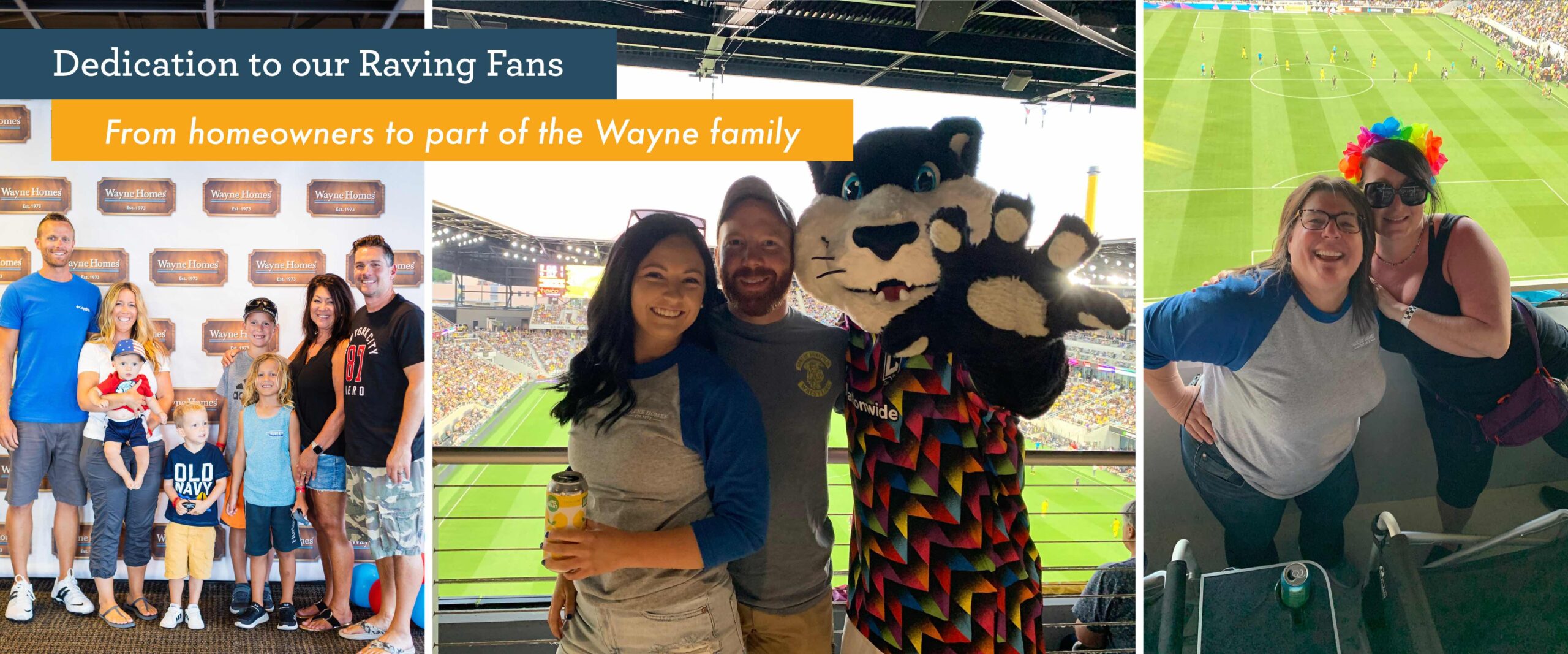 A Dedication to Our Raving Fans
This blog is dedicated to our Wayne Homes Raving Fans. One of the company hallmarks of Wayne Homes is our commitment to our homeowners. Our relationship with our homeowners lasts much longer than the construction period. We pride ourselves on building a Wayne Homes family that includes our sales team, field team, design team, vendors, and most importantly, our homeowners.
We often share stories from our "Raving Fans". If you are unfamiliar with the term, it was coined by Sheldon Bowles and Ken Blanchard in their namesake book, Raving Fans. According to the book, a Raving Fan is a customer who is so overwhelmed and floored by the customer service they've received that they can't stop telling everyone about it. We're proud (and humbled) to say we've got quite a few of them.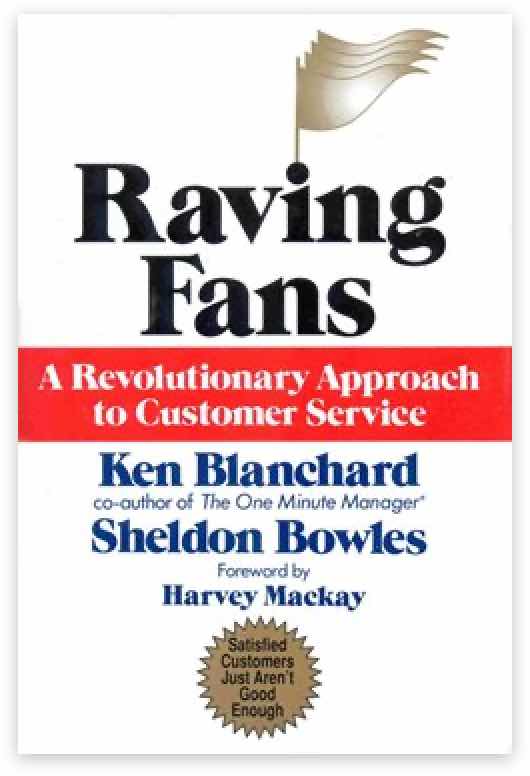 We also like to show our appreciation for them, and we do this by arranging events throughout the year so we can all get together and reconnect.
One of these events is the annual Mud Hens Event for Raving Fans. We love getting together to enjoy some good food, great company, and cheer on the Toledo Mud Hens. It's one of those events we look forward to all year.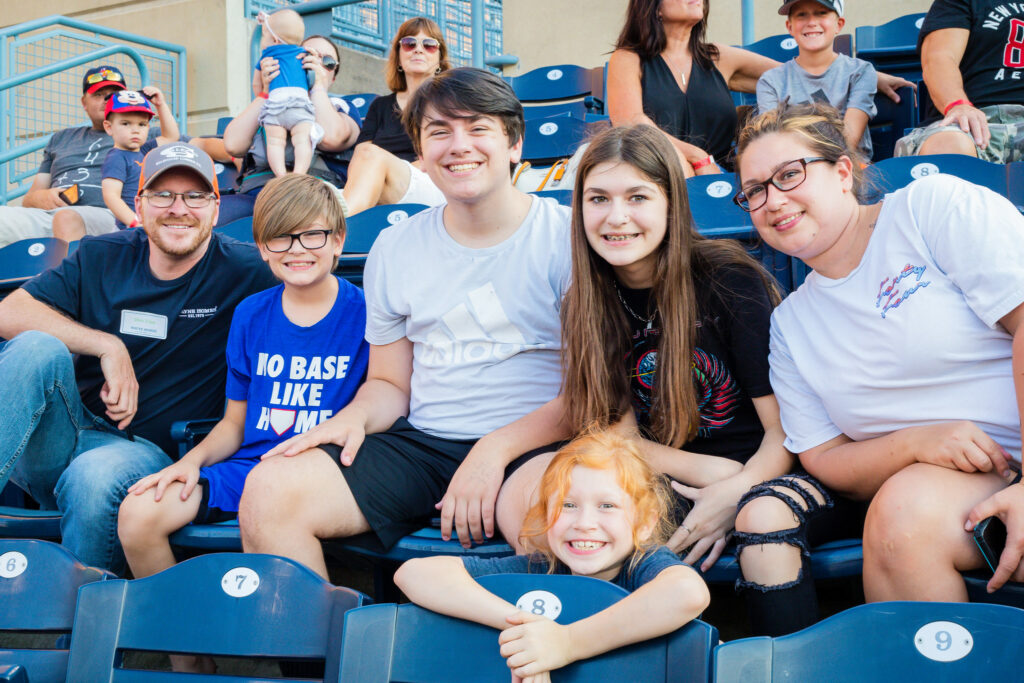 Another event we planned for our Raving Fans was especially for our Belmont Raving Fans–a Wheeling Nailers Hockey Game in Wheeling, WV. This was the first event we held just for Belmont Raving Fans, and it was a whole lot of fun! The event was on Sunday, March 13, 2022. Belmont customers were even more excited to gather together after a year of being isolated from one another due to the pandemic. We invited our Wayne Homes homeowners to join us for this Raving Fans event as we cheered on the Nailers and met with our Belmont office teammates to connect, have a good time, and give out some prizes. This is another example of how great it feels to get together and connect in person. It's so rewarding to hear from our homeowners firsthand about life in their Wayne homes.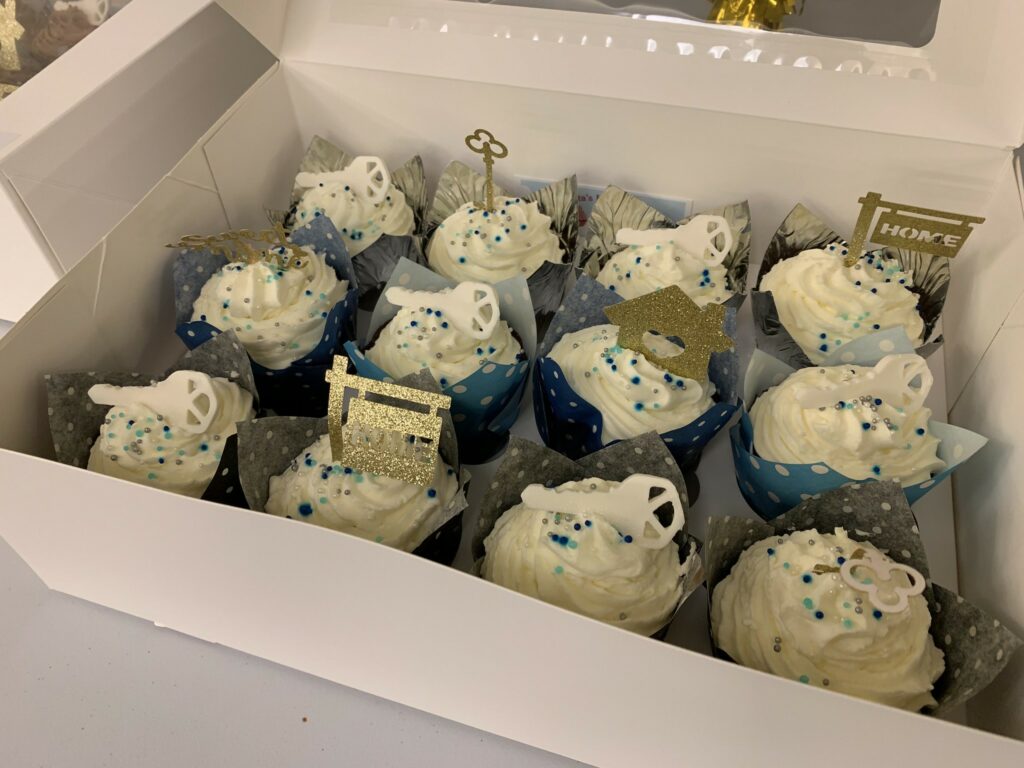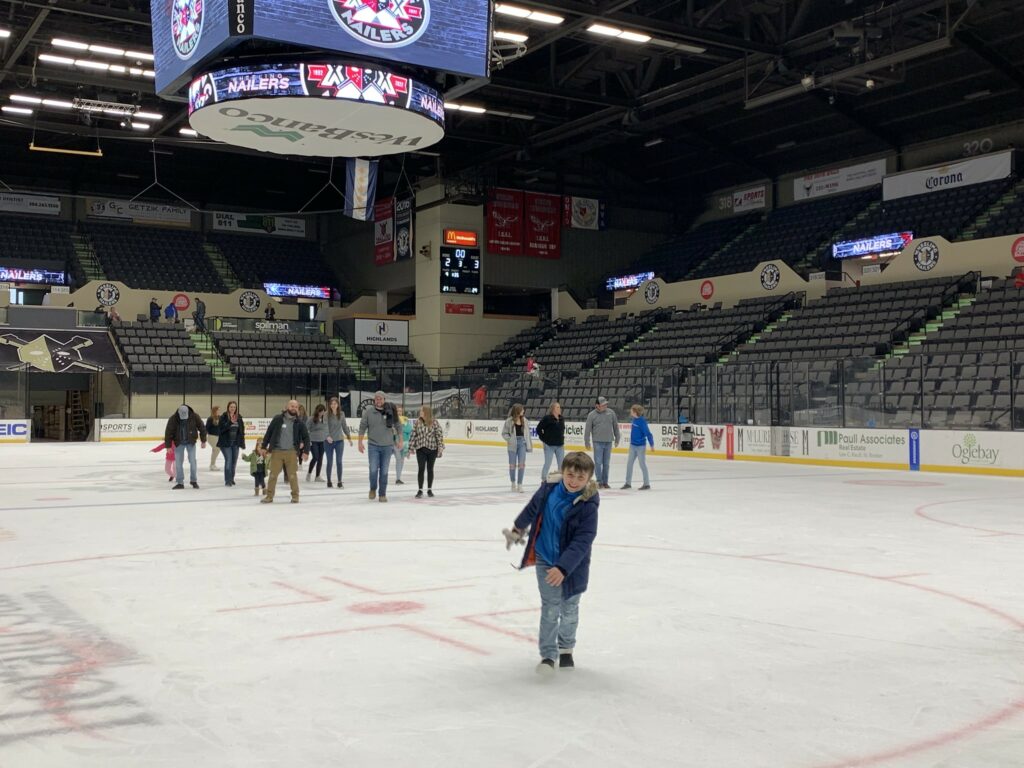 Lastly, our Newark and Delaware Raving Fans met this weekend, June 18, for a Columbus Crew v. Charlotte FC soccer game. The Freys, one of our Raving Fan homeowners, said, "This is the first event in a long time that our whole family (which includes 3 teenagers!) has come to together – and there was no fighting over whether to come!"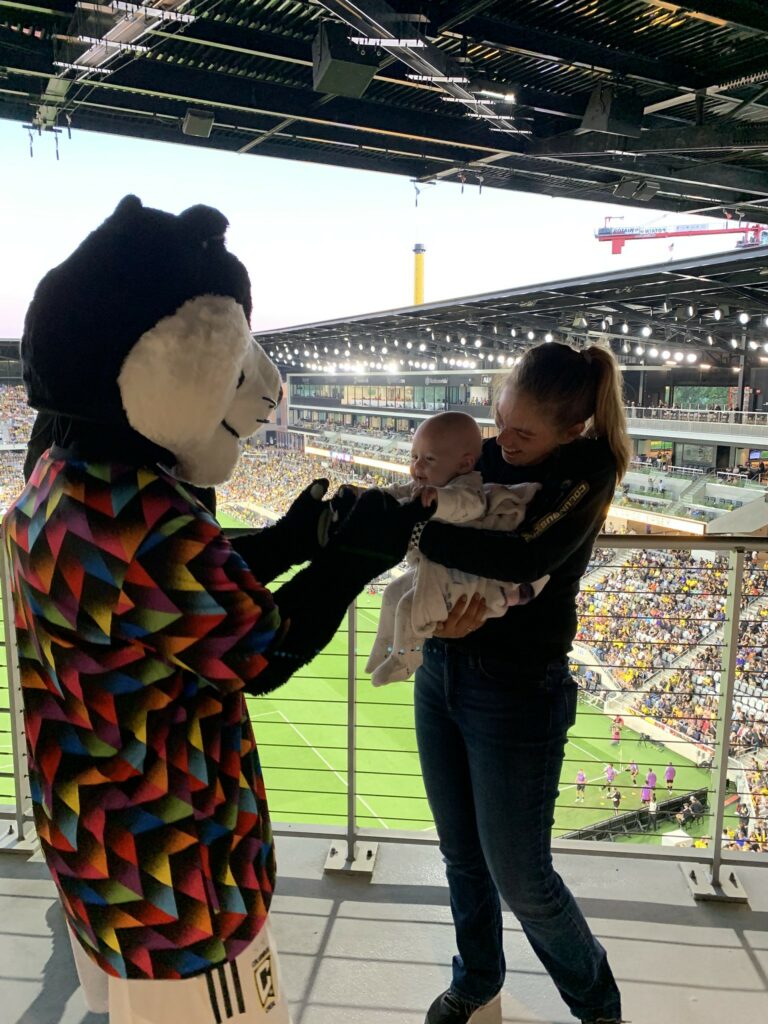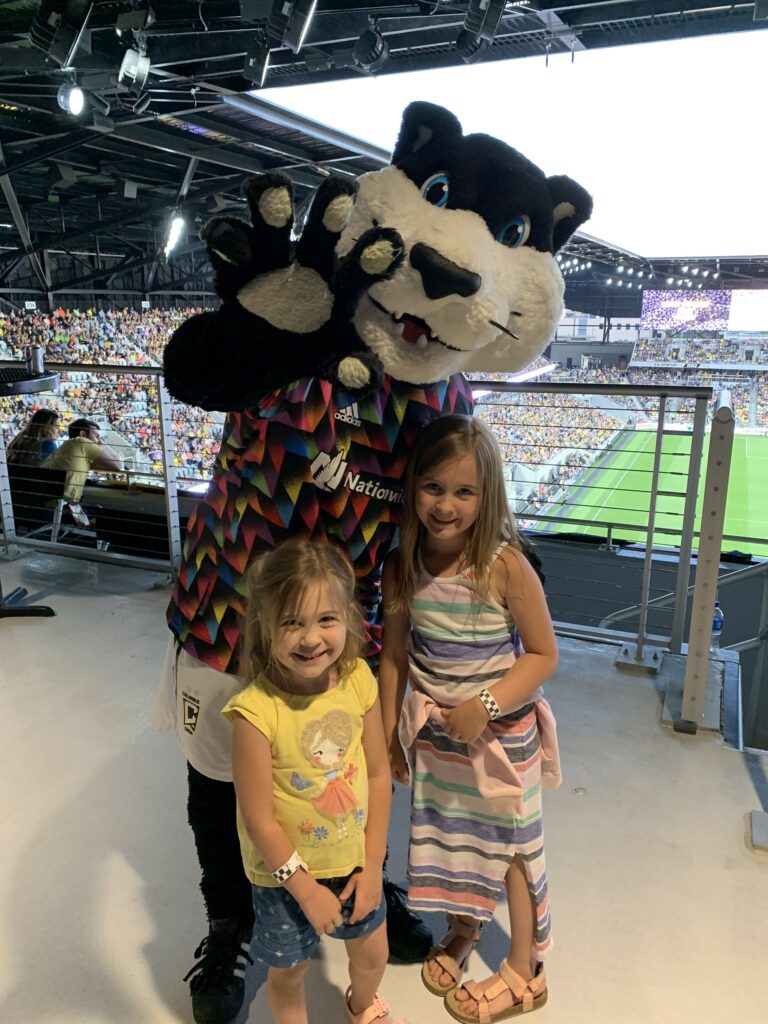 Word of mouth is a powerful advertisement, and our Raving Fans certainly make it easy for us when they share their stories. We know that there is no more valuable testimonial than one that comes directly from a homeowner who has lived the construction journey from dig day to closing day. That's why we share our Raving Fans' stories every month. It's a great way for customers who are considering building with Wayne to understand what it's really like.
Here's what a few of our recent Wayne Homes Raving Fans had to say:
Kaitlyn and Michael Harris: We do everything we can to provide the best customer experience, as Kaitlyn and Michael saw firsthand. "The experience we had with Wayne Homes was as close to perfect as one can expect. Just like any other construction, things will be delayed from time to time, and the year 2020 only added to those complications. But our Field Manager, Eric, went absolutely above and beyond to roll with the punches to make sure the job was done the right way, and on time."
The Patterson Family: Time is of the essence! "We are so glad we chose Wayne Homes to build our home. Building during a pandemic is not easy but our Field Manager, Luke, fixed any problem that arose in a timely manner."
The Brinkmans: Why Wayne? The Brinkmans said it was the layouts, pricing, and attitude that made the difference. "After looking at many floor plans of other builders, we kept coming back to Wayne Homes because of the layouts of all their homes were so good. Plus the pricing and friendly New Home Consultants were so easy to talk with. We felt our voice about our new home was being heard."
At Wayne Homes, we believe customizing a home is like solving a puzzle. We know that every person is unique, so we approach every new build with that same goal–to create a unique reflection of the homeowner building it. We create homes that are specific to your budget and needs.
We care, and it shows in the homes we build…together.
Take Shayna for example. She thought she wanted a tiny home, but after researching pricing, she discovered that Wayne Homes could actually deliver more space with exactly what she wanted for a better price than a tiny home!
Or, take the Hammersmiths who couldn't find an already-built house on the market that fit their needs. After searching and searching, they decided to look at Wayne's floor plans and the Brentwood stood out to them. They had their first meeting with Melanie at the Sandusky office and had an immediate connection. The rest, as they say, is history!
The Ruyf family said, "The absolute best part of Wayne Homes is the people that work for them. Every person you interact with truly cares for you and wants the best for you. It isn't a show or fake, either. It is absolutely genuine."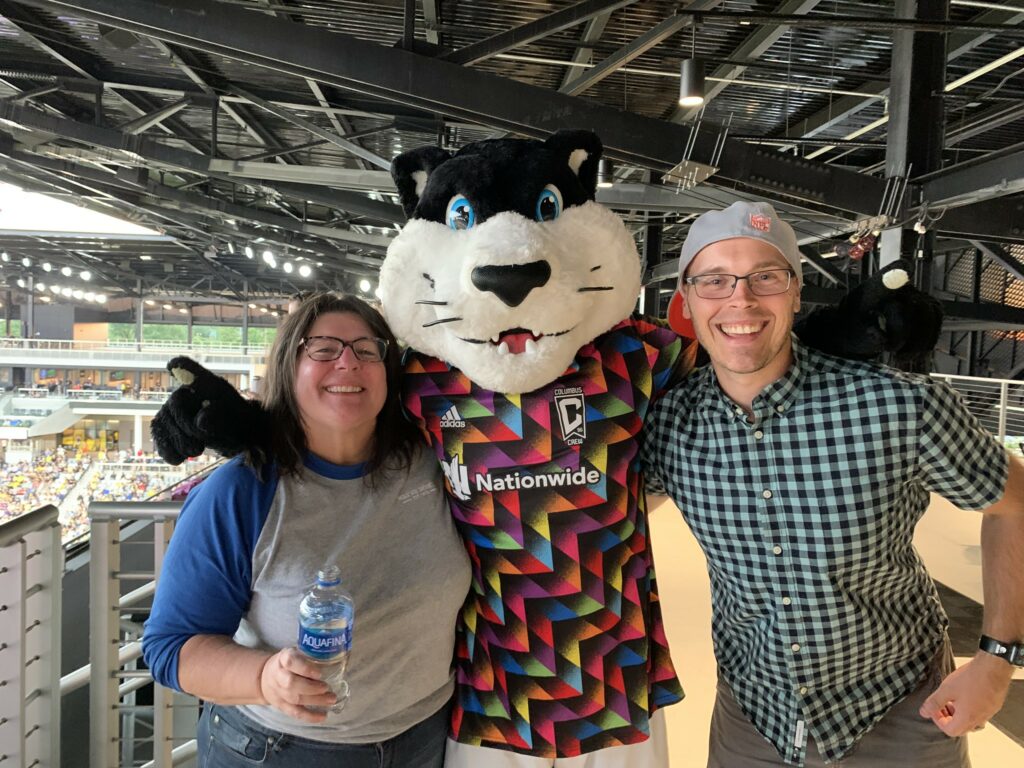 We can't wait to hear from you. Drop us a line anytime!
---
About Wayne Homes
Wayne Homes is a custom homebuilder in Ohio, Pennsylvania, Michigan, and West Virginia (see all Model Home Centers). We offer more than 50 fully customizable floorplans and a team dedicated to providing the best experience in the home building industry. For more information, Ask Julie by Live Chat or call us at (866) 253-6807.
Disclaimer: The details of this blog are accurate as of the publish date, but are subject to change.