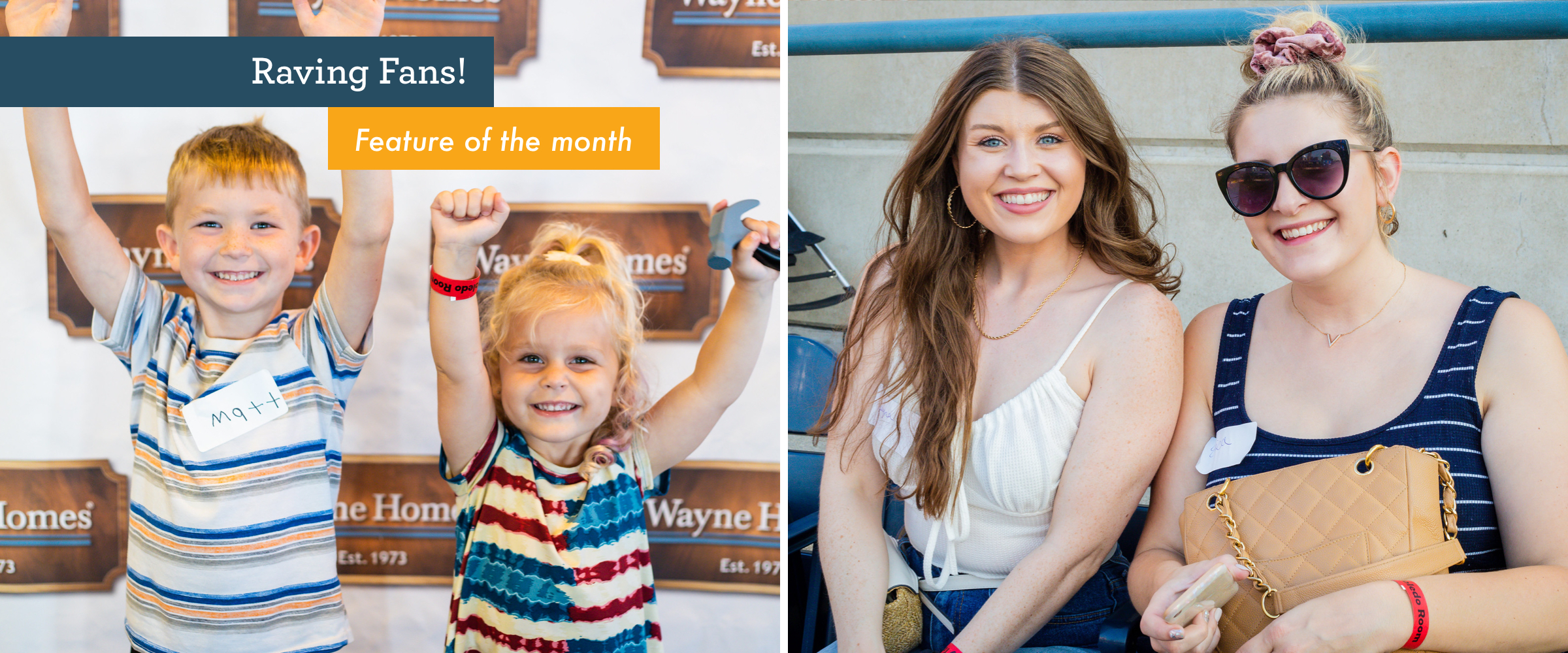 Featured Raving Fan of the Month
One of the best parts of building with Wayne Homes is that the relationships we build with our customers do not end after closing on the home. In fact, it's just begun! We create many opportunities throughout the year to connect with our homeowners and ensure that they are as happy now as they were on their first day in their new Wayne home.
So, what's a Raving Fan exactly?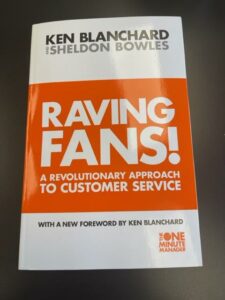 They are customers who are so overwhelmed and pleased by the customer service they've received that they want to share it with family, friends and coworkers! It all started with the book: Raving Fans by Ken Blanchard & Sheldon Bowles. Throughout the building process, we often find that there are some customers who just love what we do. They actually love the process so much that they just can't keep it to themselves. This is the definition of a Raving Fan. Someone who loves Wayne Homes and is such a fan of what we do, that they want to tell everyone about it. Our Raving Fans are referring four to five friends, family and coworkers to take the same step they did! And, we love that, too!
That's why we do our Featured Raving Fan testimonials. It's a chan!ce for us to connect with our valued homeowners and a way for you to hear their stories. We know that hearing from someone who's walked in shoes very similar to your own is important. They've walked the walk and are ready to share with you what it's really like to build with Wayne.
Let's hear from Shayna, who built a Wayne home with our Bowling Green team.
She chose to customize the Somerville floor plan. Shayna had initially wanted to build a tiny home, but that wasn't permitted due to zoning requirements in her area. Shayna has a custom stationery business, and also owns a small clothing and decor boutique. She has 1 dog and 2 cats, and they live very happily in her Somerville Classic with Farmhouse accents.
So, why Wayne? In Shayna's case, she knew right away that she was going to choose Wayne Homes. "My New Home Consultant was great from the start. She knew everything that was going on with zoning, and she messaged me directly to tell me I could build my dream home on my budget. I had wanted to build a tiny home, but zoning wouldn't allow it, so she helped me build the house I wanted and she never tried to change it to a different type of house. She always focused on what I wanted."
Shayna loved the process, and one of the best parts was that she knew any questions she had would be answered. "Everyone I worked with was wonderful. Anything I wanted to personalize in my house, they knew how to get it done. This was how I knew Wayne Homes was the way I wanted to go!"
Of course, it's always best to expect the unexpected when building, and Shayna experienced this when she found out that zoning would require her to have a larger footprint on the main floor. "Initially I wasn't happy about having to do the sunroom because I had to add square footage due to a zoning requirement. Wayne Homes helped me to create the perfect sunroom so I would be happy to spend that additional money, and to this day it is one of my favorite spaces. I spend a lot of time in there." Sometimes happy accidents happen and they are hidden blessings!
Thank you, Shayna, for sharing your story with us!
Are you ready to partner with Wayne so we can help you build your dream home? Whatever your plans, we can make them a reality. Call us!
---
About Wayne Homes
Wayne Homes is a custom homebuilder in Ohio, Pennsylvania, Michigan, and West Virginia (see all Model Home Centers). We offer over 50 fully customizable floorplans and a team dedicated to providing the best experience in the home building industry. For more information, Ask Julie by Live Chat or call us at (866) 253-6807.
The details of this blog are accurate as of the publish date, but are subject to change.