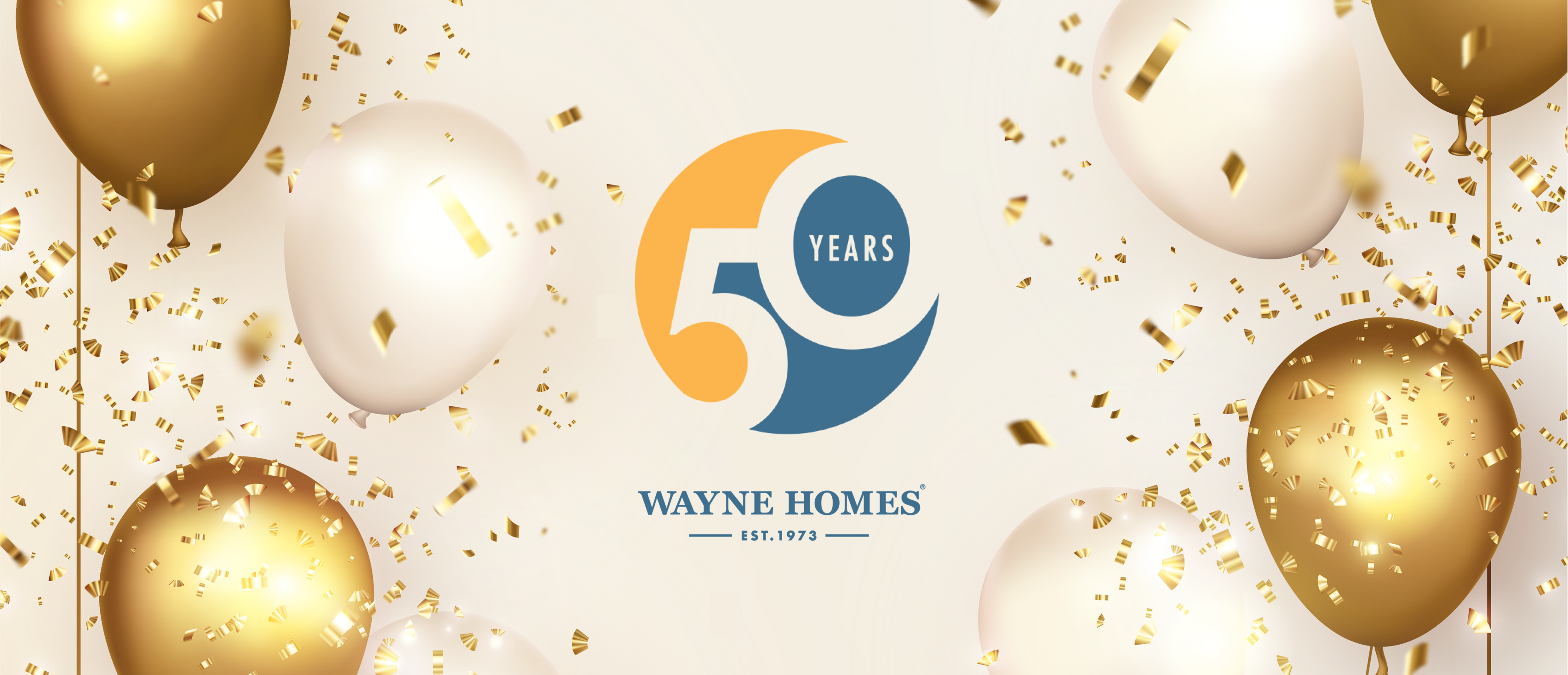 Wayne Homes 50th Birthday!
It's official–we're 50!
Wayne Homes has reached a true milestone with 50 years in business. We have created a legacy based on excellence, trust and above all else, customer satisfaction. We always put our homeowners first, which is why we are of course including all of our extended Wayne Homes family in the celebrations.
Our official 50th birthday is on Monday, May 29, but we've been celebrating throughout the entire year with fun events for team members and customers, special savings incentives for new customers, and sharing historical spotlights from our first 50 years with you all.
Ways we've been celebrating during our birthday month:
During the month of May, we've been giving away special 50th birthday themed goody bags to those visiting our Model Centers.
We created a Wayne Homes coloring book. Our CAD team reimagined the exteriors of 10 of our floor plans in order to create our coloring book.
We are hosting a children's coloring contests at our model centers.
Each of our offices will be enjoying a special 50th birthday lunch with their teammates.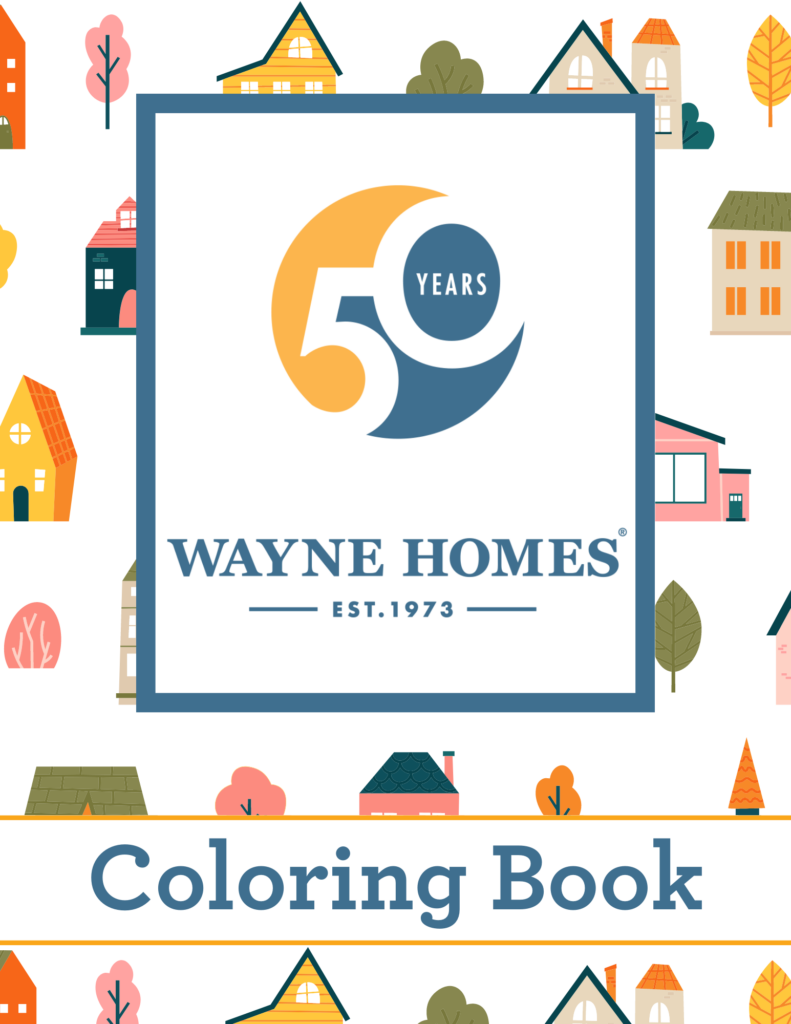 As we enjoy our 50th birthday celebrations, it's humbling to see the company that has grown from our principles of craftsmanship and doing right by people.
We never thought 50 years ago we were launching a company that would eventually build thousands of homes. Support thousands of employees. And give thousands of customers the opportunity to live on the land of their choosing.
A lot has changed since we started in 1973, and we know there will be even more changes to come. But what hasn't changed – and what won't change – is our commitment to our core values, as well as building quality homes for our homeowners.
It's a privilege to be able to make dreams come true for our homeowners.
We know how much HOME means to you – it's where we face life's biggest challenges, celebrate our achievements, mark our most significant milestones, and spend time with those we love. We also know that a home is one of the most significant investments we'll make in our lives. We cannot express how humbling it is that nearly 20,000 families have entrusted us to build their dream homes over the last 50 years.
We owe our success over the last 50 years to every one of our trade partners, team members, and homeowners. Without each of you, we wouldn't have made it to this point. Just think about what we'll continue to build together over the next 50 years!
Here's what a few of our many valued team members have said about achieving this milestone and what they're most proud of: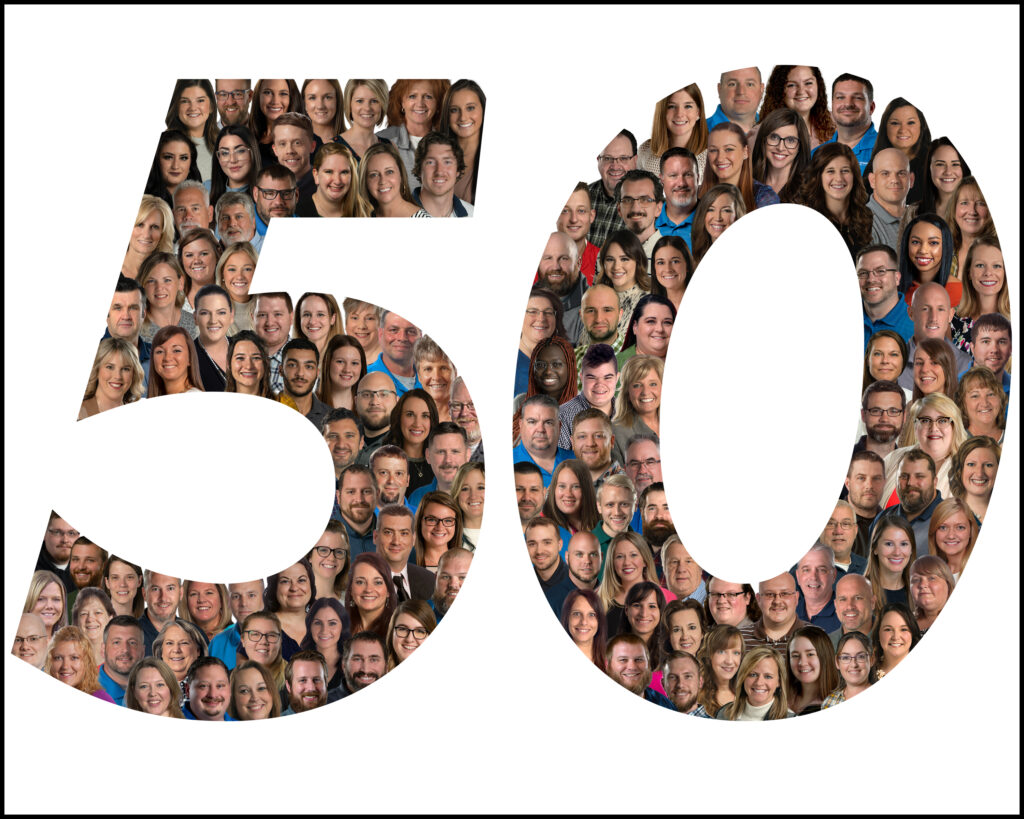 Kim Hamrick, Closing Coordinator – started at Wayne Homes in March 1991. "My hope for Wayne Homes over the next 50 years is for it to continue to flourish – by continuing to care about our employees, having a happy work environment, and careers that provide longevity for employees."
Cheryl Chamberlin, OnBase Administrator – started at Wayne Homes in March 1995. "What I'm most proud of about working at Wayne Homes is being the presenting sponsor for the Chili Open and our commitment to the Akron Rotary Camp."
Mike Simms, Product Development Coordinator – started at Wayne Homes in June 1999. "My hope for Wayne Homes over the next 50 years is to stay focused on the greatest asset: the Wayne Homes family. It's the combined effort of every individual that will continue to make Wayne Homes successful."
Giving thanks for our team and our homeowners is the most important thing we wanted to say to mark 50 years of Wayne Homes. We're so grateful for the last 50 years, and we look forward to the future with excitement and anticipation!
Join us in our 50th birthday celebrations by taking advantage of our great incentives! Contact us for more information–we're looking forward to talking with you.
---
About Wayne Homes
Wayne Homes is a custom homebuilder in Ohio, Pennsylvania, Michigan, and West Virginia (see all Model Home Centers). We offer more than 50 fully customizable floorplans and a team dedicated to providing the best experience in the home building industry. For more information, Ask Julie by Live Chat or call us at (866) 253-6807.
Disclaimer: The details of this blog are accurate as of the publish date, but are subject to change.