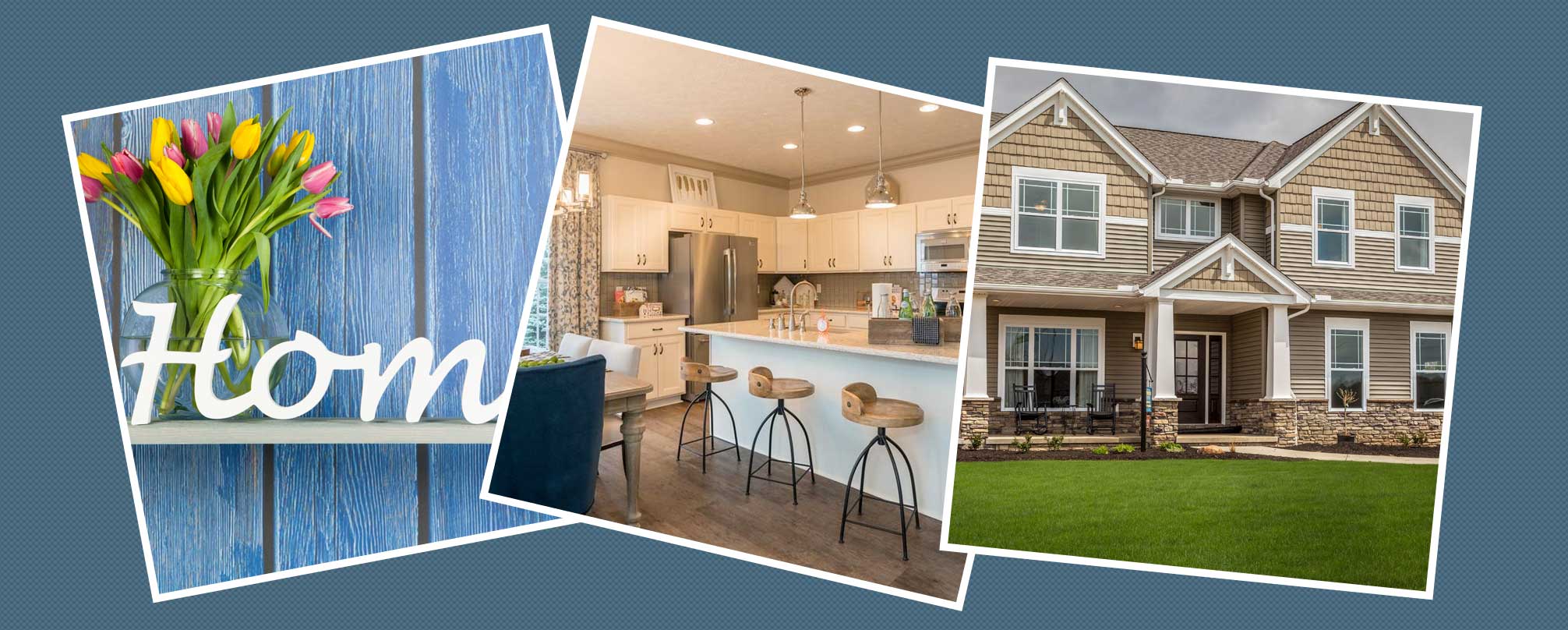 What's been happening at Wayne Homes
We love an opportunity to speak with prospective home owners, for a lot of reasons. Not only are they usually excited, they're also full of questions, and we love being able to help! And it's pretty fun to help future home owners pick out the exact specifications that will make their home perfect for them, too.
Googling only goes so far, which is why we aim to host informative, relevant events for those seeking information about the home building process. There's really no substitute for face to face conversation sometimes!
We welcomed a great group of folks to some events recently, and wanted to share with you how those events went — and extend an open invitation to any future events too.
On March 19, we hosted a Spring Fling at our Belmont location, welcoming guest speakers Kelly Cappelletti and Darek Wilson of the White House Gallery by Kelly's Suite II. Most of those who attended were new to our model center, which provided a great opportunity to answer questions and let attendees get a feel for what their future house could look like. It was especially excited to hear attendees praise the functionality and style of our Covington model!
Kelly and Darek also shared some inspiring insight into how to make our homes ready for spring, by transforming the breakfast room table and formal room table right in front of us. It was great to hear them explain how and why they did what they did, and how adding a dash of personality can really help transition your home to a spring state of mind. They also gave us tips and insights into transforming the master suite too! It was wonderful to welcome them, and to share prizes with Jo Morris, Zella Butler, and Mary Nagy, who won a beautiful dish, a spring wreath, and a visit with Kelly's Suite II, respectively.
We also love welcoming professionals in our industry, and did that on March 23 when we welcomed realtors to our Realtor Event at our Sandusky model.
Realtors learned more about our Realtor Rewards Program, had their questions answered, and enjoyed lunch and drinks. Karmen Lucas of Russell Real Estate Services went home with a wine gift basket; Bob Routh of Coldwell Banker got an Amazon gift card and Norma Schaechterle of Howard Hanna got a Kohl's card!
Last but not least, we had several couples join us at our Ashland model center for details on how to prepare their current homes for sale. Several of our team members along with Dana Cross from Cutler Real Estate conducted each of the two seminars that took place, and attendees left with a detailed plan on how to sell their homes, and information on Wayne as well! It was a great back and forth conversation, and we answered some extremely thoughtful questions! Plus, Tyler Swinehart and Donald Schrock left with prizes – can't beat that!
We're glad those who came out were able to join us, and hope to see you at a future event soon!
Got a question and don't want to wait for our next event? No problem – just give us a ring!
About Wayne Homes
Wayne Homes is a custom homebuilder in Ohio, Pennsylvania, Indiana, Michigan, and West Virginia (see all Model Home Centers). We offer more than 40 fully customizable floorplans and a team dedicated to providing the best experience in the home building industry. For more information, Ask Julie by Live Chat or call us at (866) 253-6807.