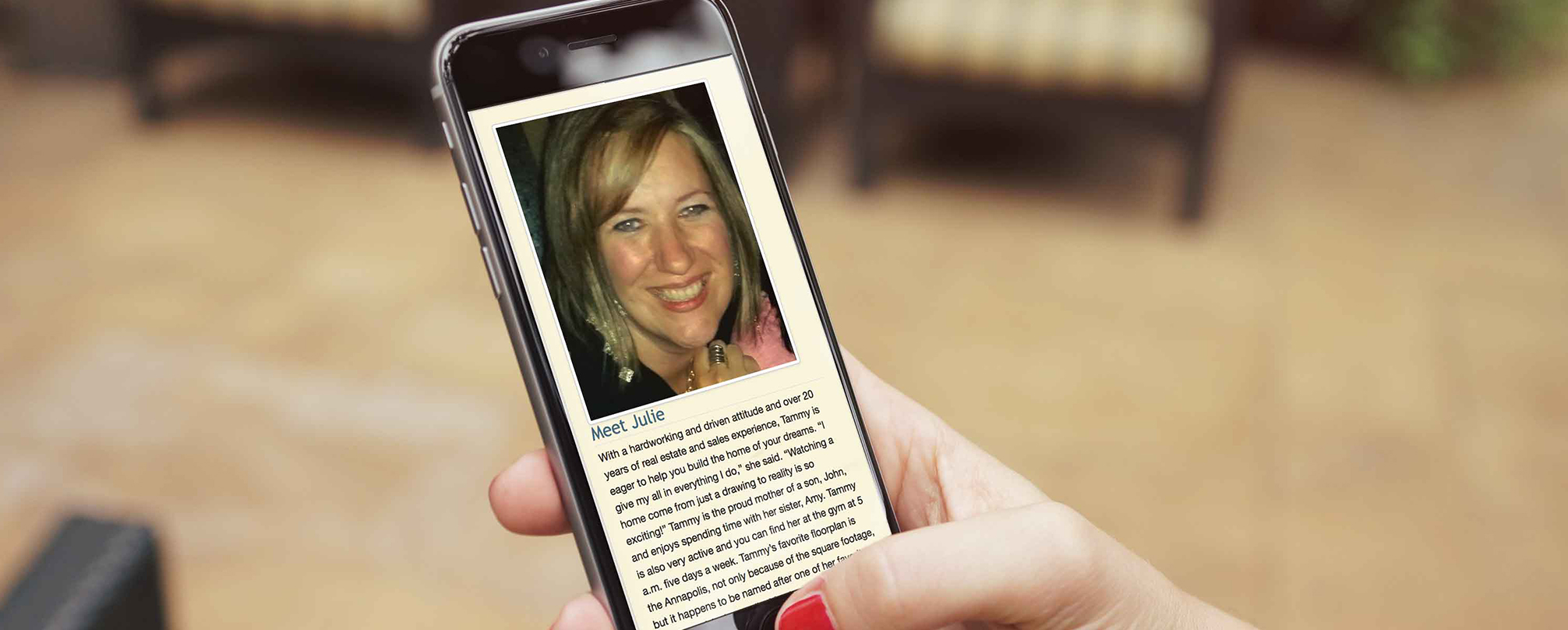 Highlighting our talented realtors
At Wayne, we know that creating a positive, enjoyable home buying and building process goes beyond just what our immediate team does every day. We also work with countless professionals across the home buying industry, and strive to make connections with quality professionals as often as we can. Doing so ensures our customers get the best treatment possible, from the first day of their home buying journey to the last.
We have a long-standing program designed to create strong bonds with realtors in our homebuilding areas, called our Realtor Rewards Program. This program offers generous commissions to realtors who successfully bring their clients to Wayne, requires zero referral fees, and provides a great opportunity for networking within the field. We recently interviewed one realtor, the talented Julie Anderson, about their experience working with Wayne.
When and where did you sell your first Wayne home? I took my clients to Wayne's Norton location in the winter of 2016-17 and it was love at first sight!
How many Wayne homes have you sold? One, and I've referred two more.
Is there a certain kind of buyer that just seems to be a Wayne buyer? Buyers who don't want a 'cookie cutter'-type home, and who want to be able to choose their own lot, and create a home with a ton of customization — those are Wayne buyers!
What have your clients said about Wayne? My buyers have loved working with Wayne Homes. At every step of the process, they have felt comfortable with the communication and direction.
How does Wayne make your life easier? Once a lot is found and all the legwork is done, they take over everything; the heavy lifting is done, and I still get a great commission! It's likely the best commission structure of any builder out there!
Anything else you'd like to add? I LOVE the Wayne staff and how my customers are made to feel when they meet with the sales staff.
Are you a realtor like Julie interested in working with an experienced, long-standing homebuilder like Wayne? Your clients will love us! Get in touch, or learn more about our Realtor Rewards Program on our website.
About Wayne Homes
Wayne Homes is a custom homebuilder in Ohio, Pennsylvania, Indiana, Michigan, and West Virginia (see all Model Home Centers). We offer more than 40 fully customizable floorplans and a team dedicated to providing the best experience in the home building industry. For more information, Ask Julie by Live Chat or call us at (866) 253-6807.