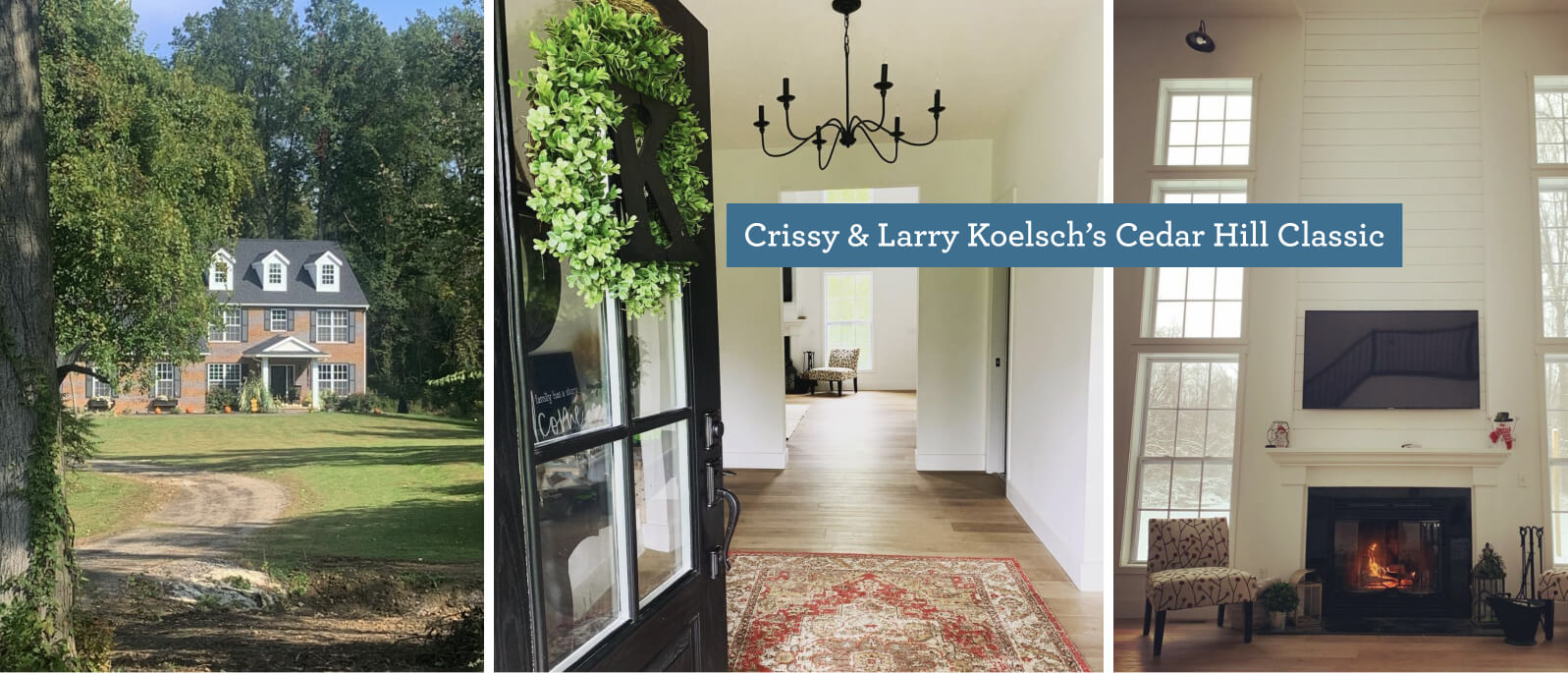 Wayne Homes Reviews: Meet Crissy & Larry Koelsch
With 5 acres of land and a dream, Crissy and Larry Koelsch came to Wayne Homes and customized their forever home.
The Koelschs knew what they wanted, and it shows in how much they love the outcome. From an expanded dining room to accommodate big family dinners to a wide open great room meant for lively conversations and memories that will last a lifetime, the Koelschs home is a perfect reflection of who they are.
Crissy and Larry built a Cedar Hill Classic with brick and dormers added to the front of the home in Berlin Heights, Ohio, in 2019. They worked with the Sandusky office. Lee Roberts was their Field Manager back then, and now Lee is now a Regional Director of Construction for Wayne Homes.
View this profile on Instagram
The Koelschs did a fantastic job of documenting the build on their Instagram account, from dig day to closing to looking back on their experience now.
Here are some of our favorite posts:
Dig day: When the digging begins, it starts to feel real!
Framing the future: Walls are up, and things are really starting to come together! In this post, you see the first floor being framed and the beautiful great room.
Knock, knock: The front door really means you have the shell of your home. With the exterior almost complete, you can see all the charm of this spacious Cedar Hill home.
Windows galore: Traditional white windows with grids really add to the classic appeal of this home. And with all of these windows, natural light will pour into the house.
All the trimmings: The trim makes all the difference! Check out the dramatic fireplace and beautiful stair railings.
Come together: The kitchen is coming together, and the Koelschs' friends are coming together to help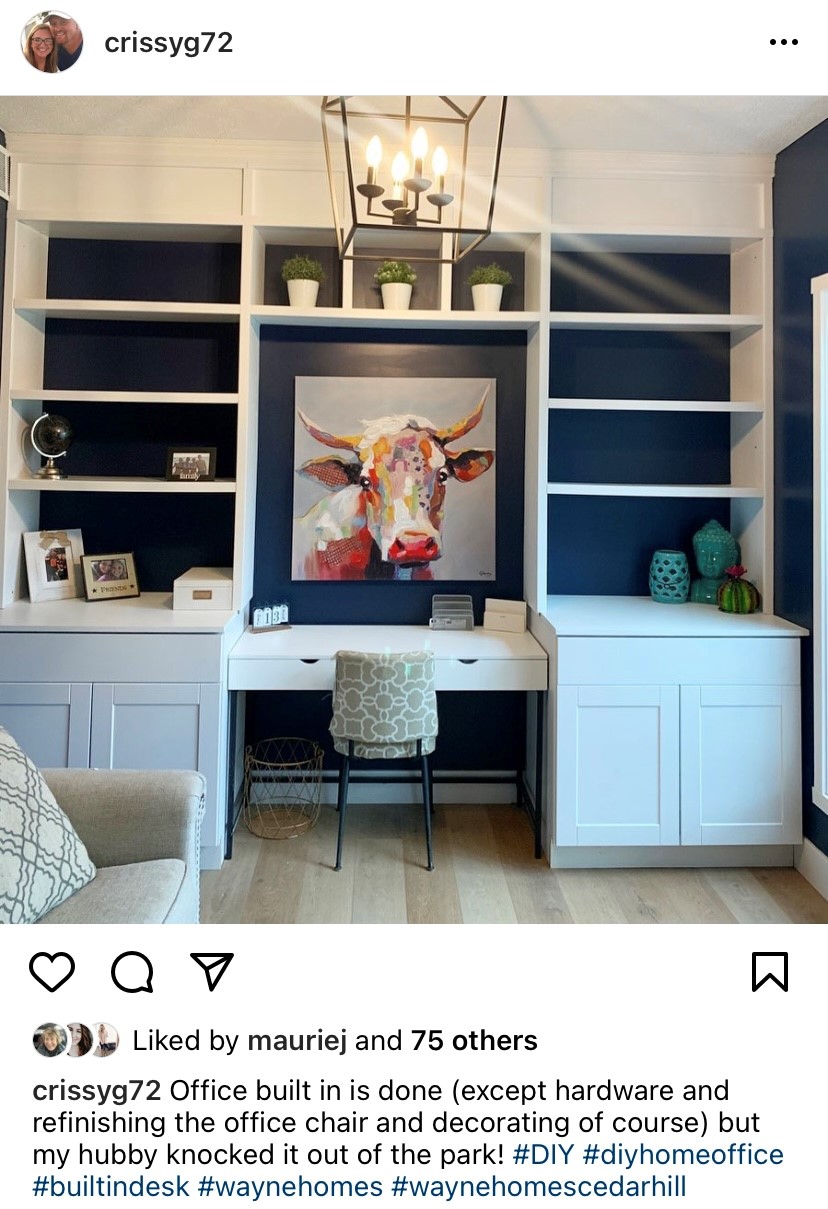 install the flooring. Nice teamwork!
Closing day: This stunning home came together nicely…and pretty darn quickly! The Koelschs grabbed the keys to their dream home and settled into making it their own.
Office DIY: This DIY duo have the vision and the know-how to make their DIY projects come to life. After closing, the Koelschs created the home office of their dreams. See the before and after.
Looking back: The Koelschs take a trip down memory lane to see where it all began.
Crissy and Larry have put their all into this beautiful Cedar Hill Classic home from Wayne Homes. It is truly a remarkable home that is a perfect reflection of everything Crissy and Larry wanted. That's what we do at Wayne! We customize the home to you, so you get exactly what you want, without compromise. We're so glad the Koelschs chose Wayne Homes to build their dream home, and we're excited to share that good taste runs in the family…Crissy's daughter is currently building a Charleston with Wayne Homes, which began construction in March 2022. Crissy previously built her own Charleston with Wayne Homes, so it's a trend! Crissy says "We love our home and recommend Wayne Homes to anyone we know thinking of building!"
Thank you Crissy and Larry! We love your home.
Do you love Crissy and Larry's Cedar Hill home too? Contact us and we can help you decide which floor plan is right for you and how to customize it so you can get exactly what you want.
---
About Wayne Homes
Wayne Homes is a custom homebuilder in Ohio, Pennsylvania, Michigan, and West Virginia (see all Model Home Centers). We offer over 50 fully customizable floorplans and a team dedicated to providing the best experience in the home building industry. For more information, Ask Julie by Live Chat or call us at (866) 253-6807.