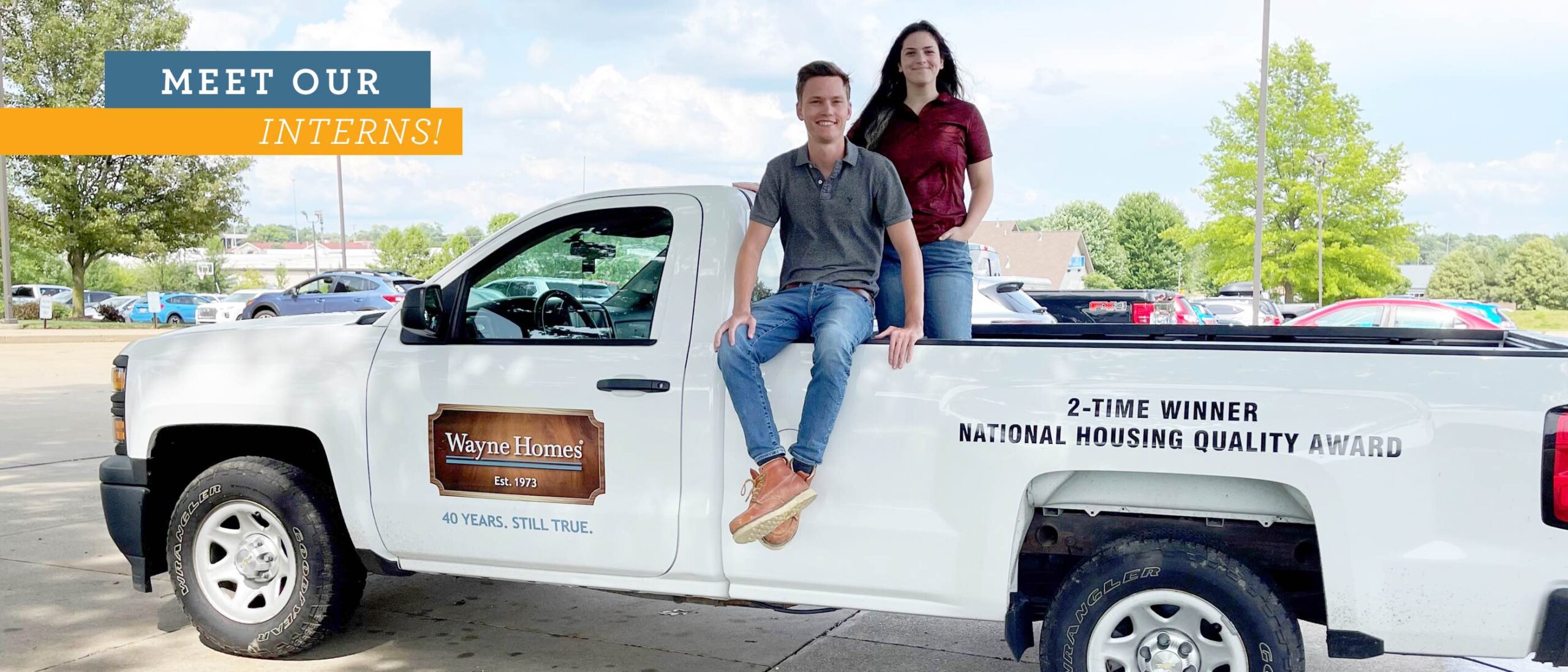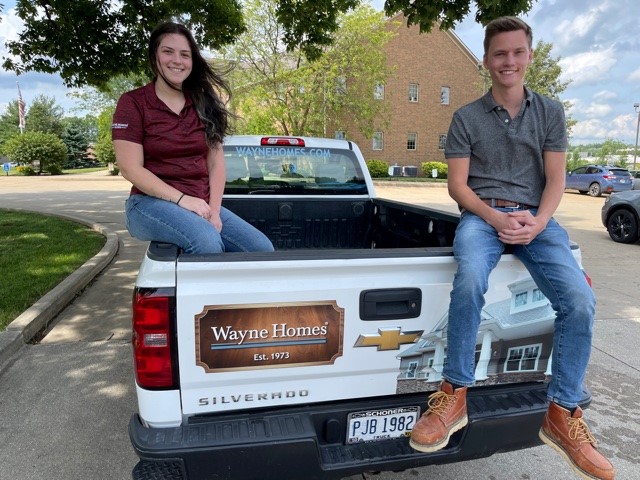 Our Wayne Homes interns are like family. And you want everyone to know how great your family is! We currently have two interns who have been working diligently and learning every step of the way from the Wayne Homes team. It's our privilege to introduce you to our interns and what they bring to our team.
You may remember our first intern from last summer, Grace Conley. She interned with our sales team at the Portage office and has come back for round two. This time she will be working with our construction crews as she prepares for graduation at Kent State University in Spring '22.
Grace originally hails from Salem, Ohio, but currently lives near the KSU campus in Kent. In her spare time, she enjoys crocheting and playing video games with her boyfriend. She likes to try new hobbies regularly, so it's always fun to hear about what she's into next.
Grace is majoring in Construction Management, and she is passionate about learning the ins and outs of the profession. She is especially proud of being a woman pursuing this career in a male-dominated field. We commend Grace for bringing her talents and determination to the Wayne Homes team!
Troy Baden is a brand new face here at Wayne this summer. He is currently on track to graduate in Spring '22, also from Kent State University.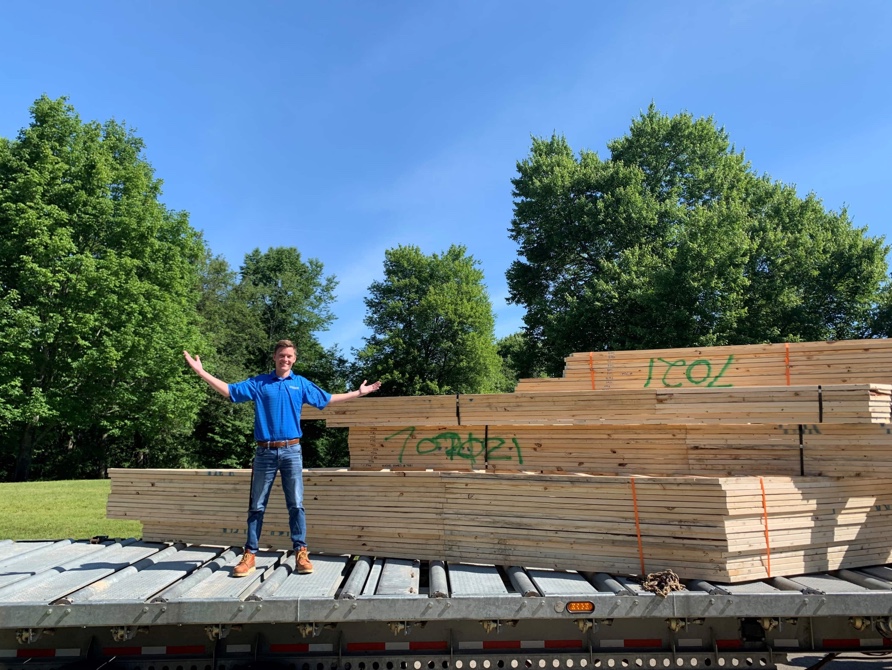 Troy is originally from Whitehouse, Ohio, and currently lives near the KSU campus in Kent–not far from Grace, in fact! He loves cars–especially Mustangs and Ford trucks. He and his girlfriend, Faith, share "catstody" of their sweet black kitty, Kiwi. In the summer, Troy loves to be out on the water and enjoy his time outdoors.
What Troy loves most about interning at Wayne Homes is that it is a company focused on people. "I found that through my college experience so far, I have a passion for people, finance, management, and especially custom homes. Wayne Homes encompasses all of these beautifully."
Here are a few fun facts about our interns:
Fun fact:

Grace and Troy are both members of the same fraternity. You read that right. Alpha Rho Chi is the National Professional Fraternity for Architecture and the Allied Arts, and both of our interns are members. It was quite a happy surprise to both of them when they found out they'd be working together this summer.

Favorite floor plans:

Grace's favorite floor plan is the Whitmore or the Vicksburg. "There is just something about a Cape Cod like the Whitmore that makes me feel so cozy, but I also love a two-story great room and the Tudor exterior option for the Vicksburg," she says. Troy's favorite floor plan is the Stanton. When doing a walkthrough with a current homeowner's finishes, Troy fell in love with the accent wall and double islands.

Best part about working at Wayne Homes/the construction industry:

Troy says what he loves is that no day is the same. "Every day you are challenged to think of solutions and be proactive to prevent additional ones. I like that I get to experience new places, people, and techniques to better myself as I grow. I also love that my office is wherever my truck is parked." Grace says her love started as a child. "Since I was young I loved to build things, take things apart to see how they work, and fix things. As I grew up I became increasingly interested in every building I walked into, and the profound effect they can have on our lives and our minds." Grace finds that building custom homes has that same remarkable effect on homeowners' lives.
You can expect to see our interns out and about this summer as they learn the ins and outs of construction. Be sure to say hi if they make a stop at the model home center you are working with or construction site. We are happy to have them here with us!
Do you know someone who would make a great intern at Wayne Homes? Or, do you have a question about building your own custom home? Contact us! We're always here to help.
About Wayne Homes
Wayne Homes is a custom homebuilder in Ohio, Pennsylvania, Michigan, and West Virginia (see all Model Home Centers). We offer more than 50 fully customizable floorplans and a team dedicated to providing the best experience in the home building industry. For more information, Ask Julie by Live Chat or call us at (866) 253-6807.