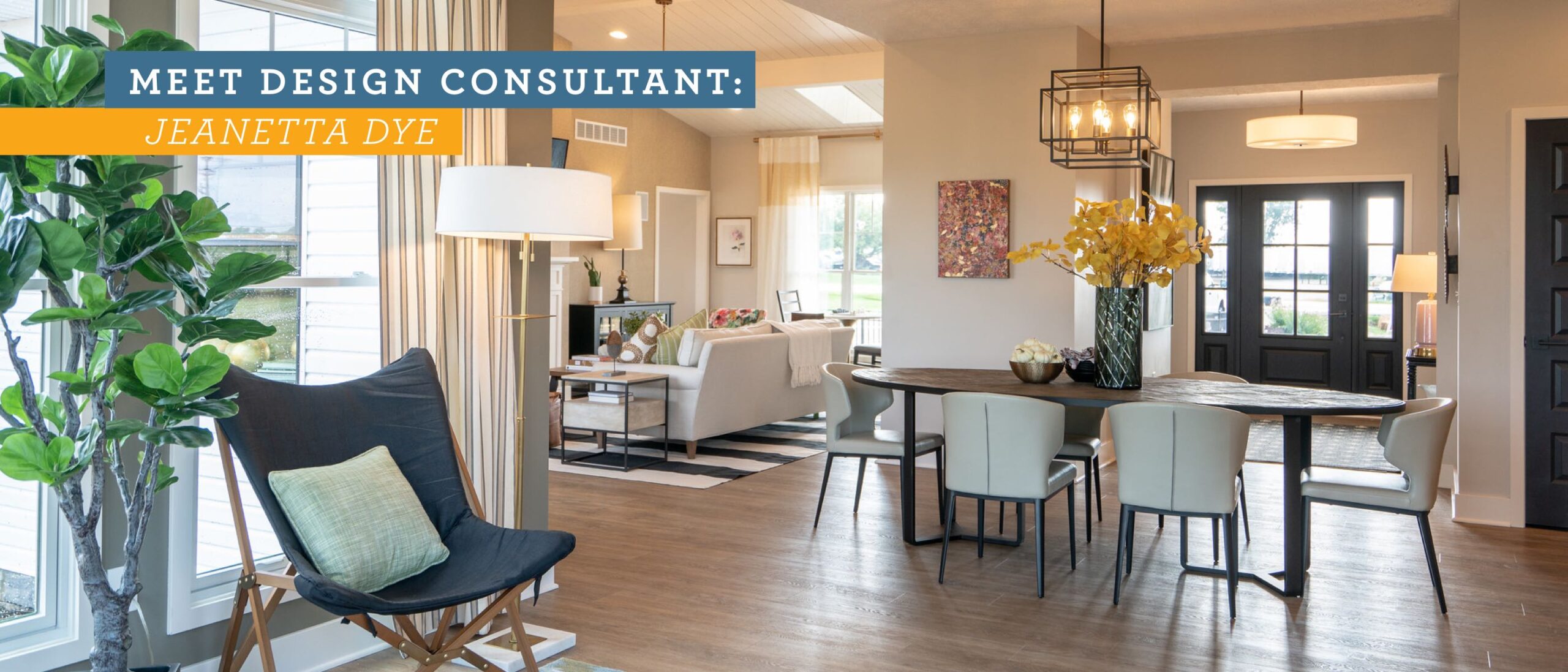 Meet the Design Consultant: Jeanetta Dye
Ready to get creative? This month we're featuring Jeanetta Dye, a Design Consultant from our Newark office.
Jeanetta has been with us for a little over 5 years, and her years of experience mean she has plenty of great home decor tips to share!
What is your favorite interior style and why?
I love the growing Craftsman and Farmhouse Style. Growing up in a small farm community I am used to seeing all white farmhouses with dormers, gables, different size windows, and beautiful front porches. This style feels like home and a place for family dinners.
What is your favorite Wayne floor plan and why?
There are so many, and completely hard to choose just one! I would say it would be a solid tie between the Charleston and Somerville. I love the craftsman exterior of the Charleston and I love that the owners area is so spacious with a built-in place for reading. The Somerville Farmhouse with that beautiful porch is a place in the summer to sip lemonade and watch the kids play. I also like the first-floor owner's bedroom and the angles of the upstairs bedrooms. I love gables!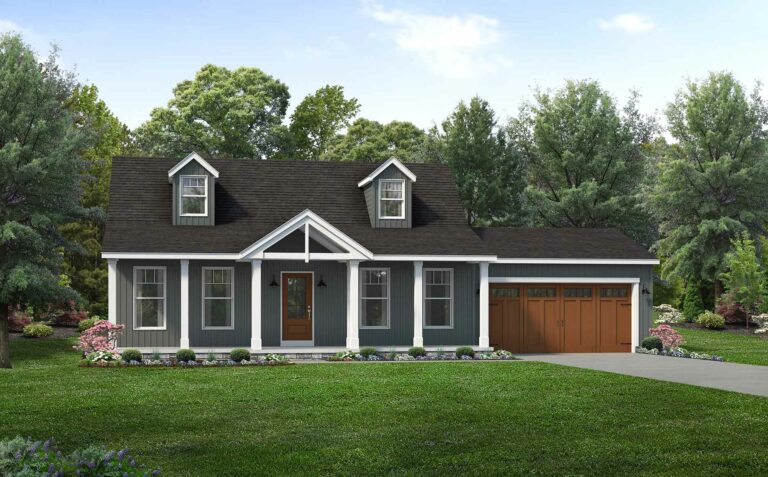 What is one of your favorite homes you have helped design and why?
I helped to design a Brentwood with a full in-law suite with a full front porch and rear porch. I helped design this home for homeowners who had recently lost their home to a fire. I personally can't imagine the sheer devastation of what they faced. I was honored to work on the new vision with our homeowners and to see the excitement on their faces when dreams became reality. The home turned out lovely and I am sure they are spending lots of family time on their porches making new memories.
What is one custom feature you have helped design and why?
I love designing custom kitchens and pantries. The kitchen is such an important part of everyday memory making. I enjoy walking a homeowner through their kitchen prints. Creating a kitchen full of details and custom ideas, for example, coffee bars and wine bars.
What are your favorite materials/fabrics and why?
I like plaid, gingham, and checkered prints on fabrics. I like old fashion style and these all remind me of a beautiful farmhouse.
What are your favorite paint colors and why?
Mid-gray tones! The reason I like these is they are so cool, bright, and fresh. With a mid-tone gray, such as Essential Gray, a person can pop any bright color to complete a room's design.
What is your favorite combination of features that work well together?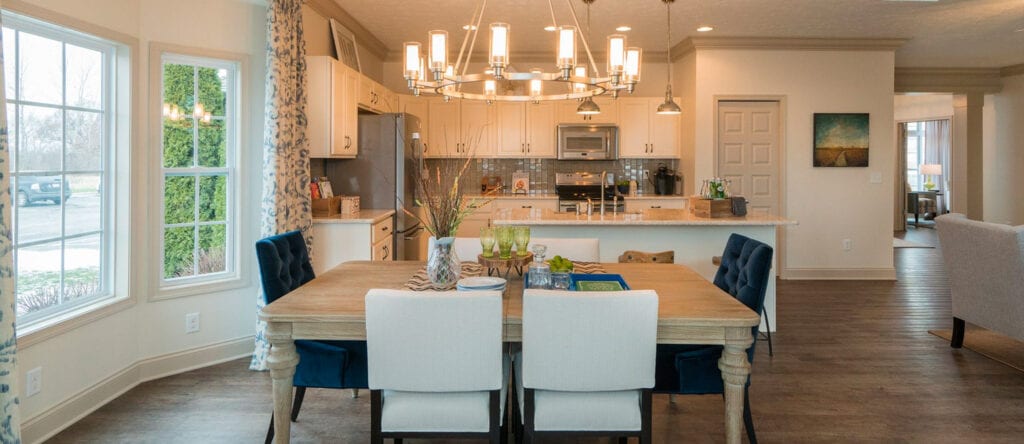 I like the Providence II Model Kitchen, the amount of included cabinets and open counter space makes for a pretty and functional space.
Where do you get your inspiration from?
This is the easiest question for me. I am completely inspired by our homeowners. Our homeowners dream big, I like being able to create a space that achieves their vision and watch their dreams come true.
What are some commonly asked design questions you get and how do you answer them?
The question I get asked the most is, "What do you think?" I get asked often simply for my advice. Advice on budget, colors, space, and even where I think grandma's hutch should be placed. I am honored every time my homeowners ask a question that they want and appreciate my insight.
Is there anything else you want to add about designing homes for our customers?
I am proud to work for a company that builds their homeowners' homes as if they were their own. Working with dreams is an important job and one I am thankful to do every day! So many dreams, so many wonderful families, and not a day goes by where I am not blessed by my career.
Have you got design questions for one of our experts? Contact us, and we can put you in touch with a design consultant who can help you design the home of your dreams.
---
About Wayne Homes
Wayne Homes is a custom homebuilder in Ohio, Pennsylvania, Michigan, and West Virginia (see all Model Home Centers). We offer 50 fully customizable floor plans and a team dedicated to providing the best experience in the home building industry. For more information, Ask Julie by Live Chat or call us at (866) 253-6807.