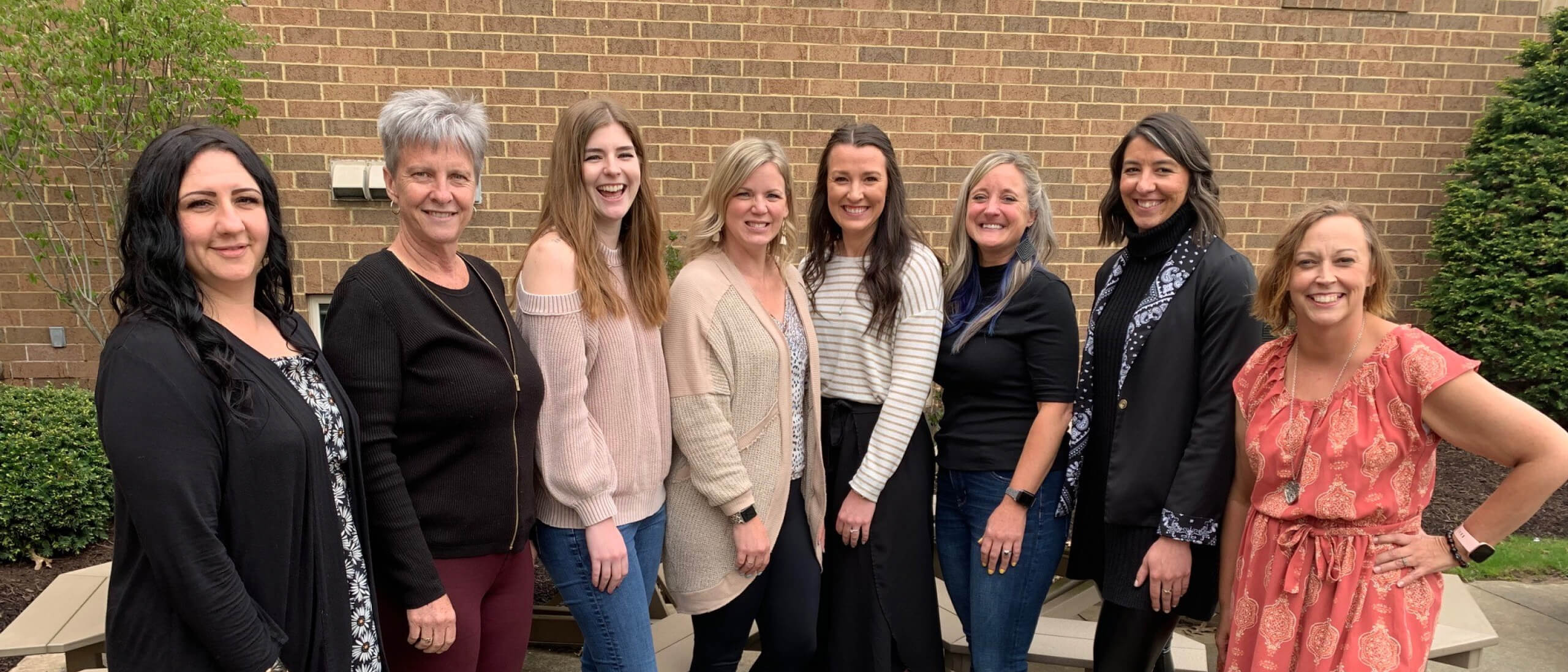 Wayne Homes Design: Meet the Team
Creating a custom home that meets our customer's needs and desires is a complex process, one that requires the thoughtful guidance of a professional. Enter our Design Consultant team!
The Wayne Homes Design team is:
Wendy Long (Portage)
Pam Boreman (Ashland & Sandusky)
Emily Varner (Belmont)
Heidi Zeigler (Bowling Green/Hartland)
Carly Gromel (Pittsburgh)
Julie Hoffman (Delaware)
Tiffany Lococo (Akron/Medina & Sandusky)
Jeanetta Dye (Newark)
Design is the largest part of their role at Wayne Homes. A meeting with one of these eight talented women is typically the last appointment a homeowner will have before we start construction on their future home. Design Consultant Carly Gromel likes to use visual inspiration to kickstart the process. "I use a lot of visuals! I like to provide examples, pictures, and use the design tools on our website to help homeowners pull together everything they want!" Try creating a mood board to get your own design inspo in order before this appointment.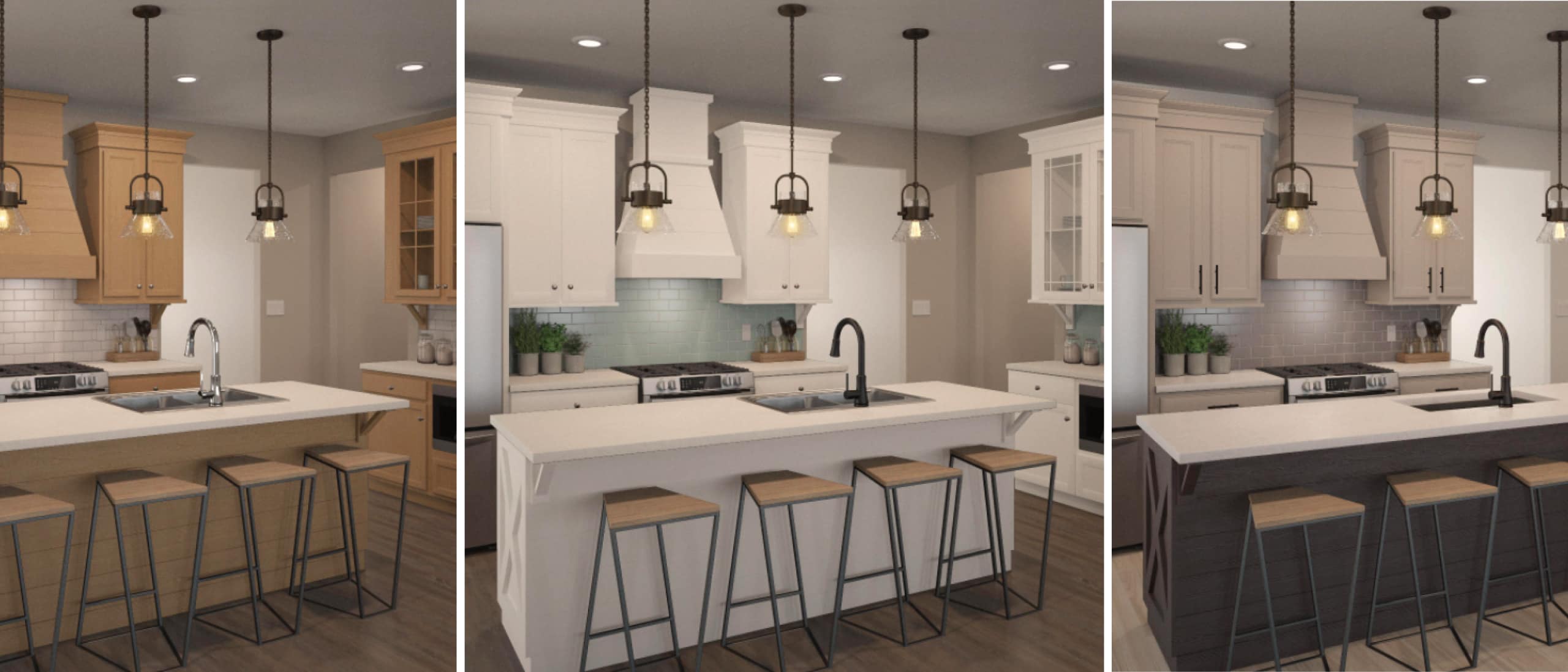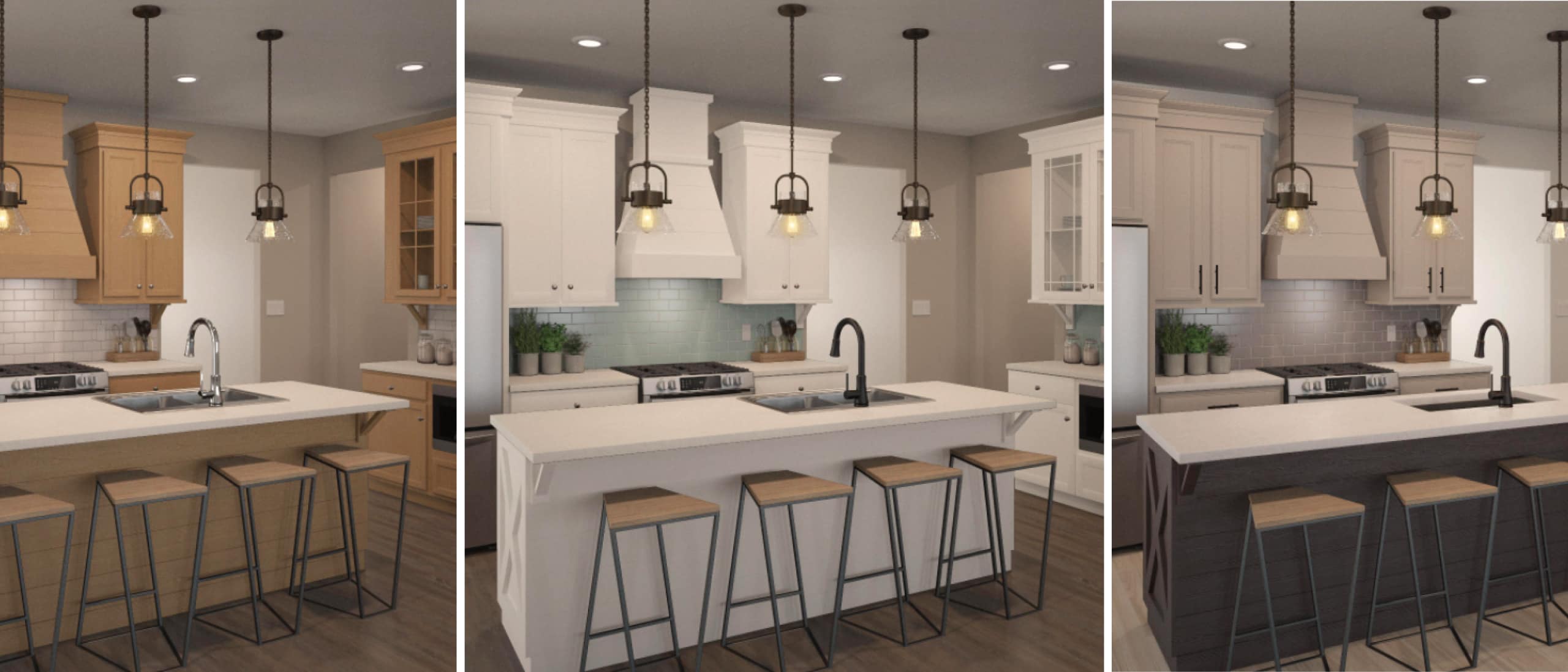 At that appointment, our consultants go through literally every possible detail of the future home, including all product selections. You'd be shocked at how many items have to be selected for a typical home! Tiffany Lococo from our Sandusky and Akron/Medina locations says there are no silly questions during this meeting. "Never be afraid to ask questions! Oftentimes, I will mention things and homeowners will say, 'Oh, I was wondering about that!' There are so many things we can do with the finish options we have but may not have room to showcase. So, I love it when folks ask as many questions as they can think of – this helps me learn more about what they are dreaming of, and helps me offer up more suggestions based on their questions and our conversations."
Our consultants are there to be the guide for our homeowners, through this maze of decisions and potential confusion. Using their insight and experience, they share recommendations for what features and products might be best for a family's specific lifestyle.
Emily Varner from our Belmont location likes to break this meeting down into steps. "At the color meetings, I lead homeowners through the exterior selections first. Then we work our way into the interior selections. Breaking the process down into steps makes it easier to focus on one thing at a time and then we can put it all together to see the vision come alive as a whole. During the pre-construction meetings, we can put more focus on the floor plan and make sure every detail from the location of utilities to every door swing on the interior is perfect."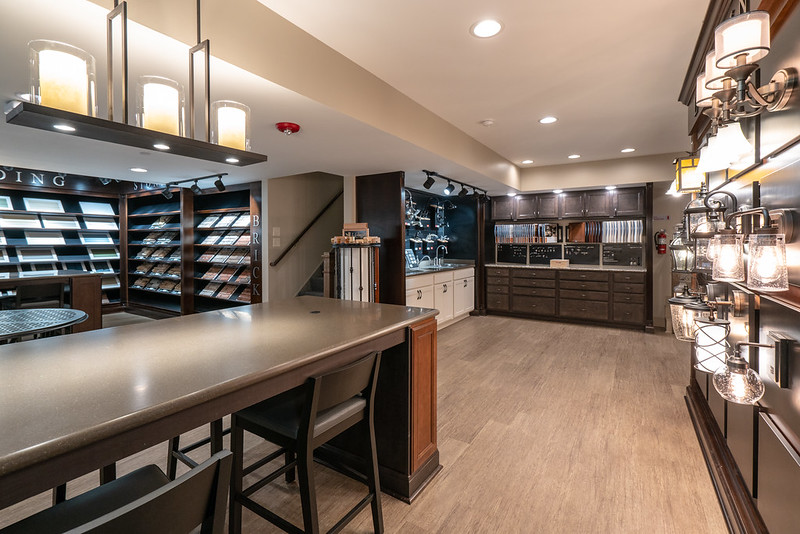 Not sure what countertop might match a particular flooring or cabinetry option? Our consultants can help. They can also help with explaining the details of your property's grade, how a walkout basement works, and lots more.
Julie Hoffman from our Delaware Model Center says this about the Wayne Homes design process:
"I love helping homeowners put their homes together. We do a lot of the finishing touches that make the house become a home. I love when homeowners begin to start picturing it and they get this dreamy smile on their faces because it's like it's finally hitting them that they are doing this. They aren't just moving into any home, they are moving into THEIR home."
At Wayne Homes, we're all about that personal touch and customer service that's second to none. Our Design Consultants show their dedication to service through their close attention to detail.
The Wayne Homes design professionals are detail-oriented. They work closely with the construction team to ensure all notes and details are clear and in place, which helps ensure that every specific request you make for your future home is completed.
Several of our consultants know what homeowners are going through the moment they walk into the model homes because they worked as new home consultants, while others have worked in our CAD department, drawing up prints for construction.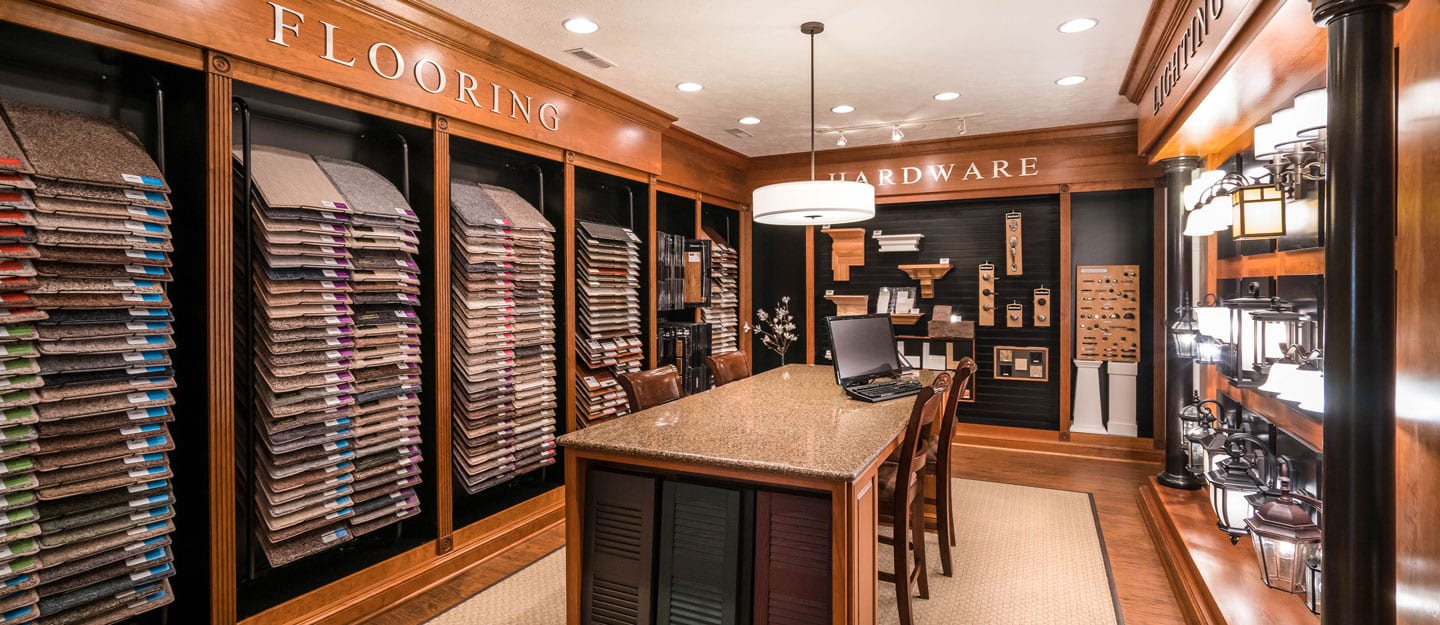 Ultimately our consultants are the bridge between sales and construction, making sure the dreams and visions described in the sales and home creation process go through all the planning, drawing, and finally, building stages.
As such, they're a critical part of the home creation process here at Wayne Homes and we absolutely couldn't do what we do without them!
Are you ready to start designing your Wayne home? Then give us a shout! We can help you get going on this journey.
---
About Wayne Homes
Wayne Homes is a custom homebuilder in Ohio, Pennsylvania, Michigan, and West Virginia (see all Model Home Centers). We offer over 50 fully customizable floorplans and a team dedicated to providing the best experience in the home building industry. For more information, Ask Julie by Live Chat or call us at (866) 253-6807.
*The details of this blog are accurate as of the publish date but are subject to change.