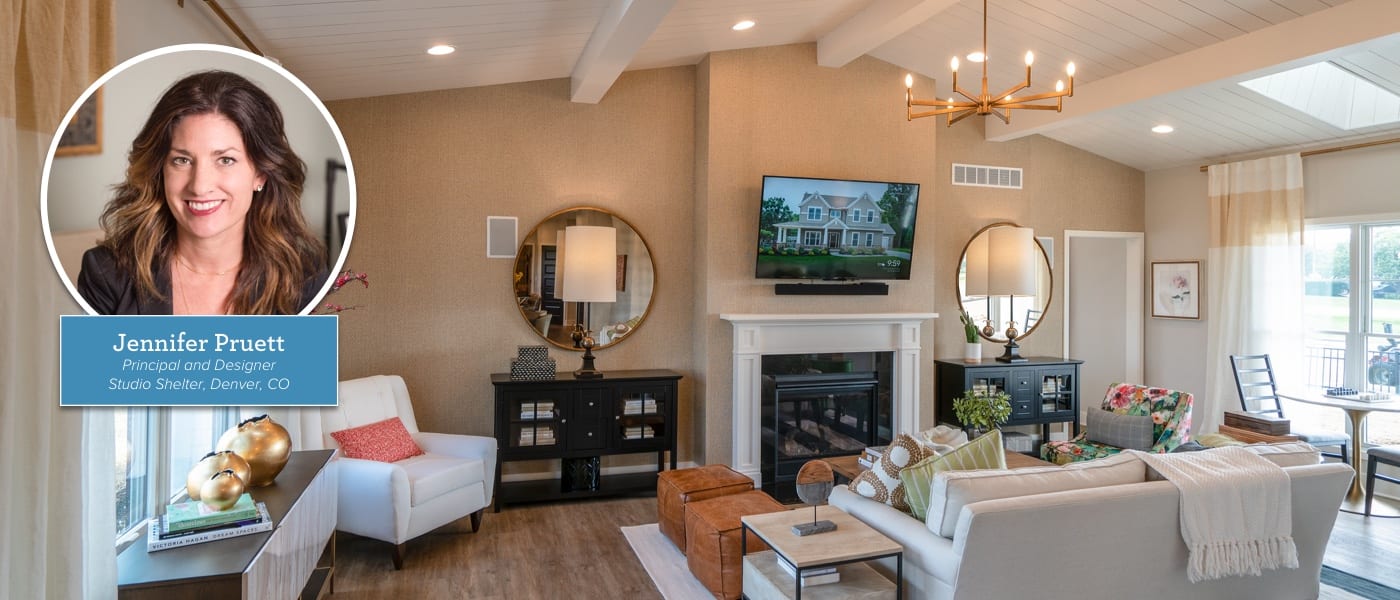 Meet the Designer: Jennifer Pruett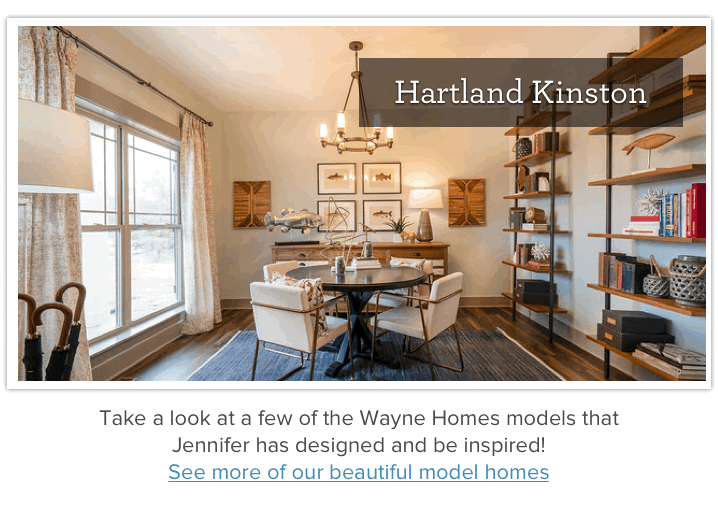 Ever wanted to do a Q&A with a designer, so you could get the scoop straight from the pro? We've done the work for you, so you can get design insights and tips directly from Jennifer Pruett – Principal and Designer at Studio Shelter in Denver, CO. With more than 15 years in the industry, Jennifer has a wealth of design knowledge that stands the test of time.
What is your favorite interior style and why?
I am definitely a modern girl, but can appreciate all styles when done well. Being immersed in design daily, my style is constantly morphing, but always goes back to err on the side of clean lines, never goopy!
What are your favorite design elements and why?
Lighting is my favorite element as it really can change the character of a room and dictate personality. Also the actual light it casts can be transformative. I adore a good Sputnik fixture – I think they work in a number of settings and always add a sense of playfulness. As far as fabrics, I love velvet – there's just nothing like the richness it adds to any design.
What are your favorite paint colors and why?
I love a nice creamy white for the overall color as it gives a nice gallery background for your art pieces and makes fabrics pop. If I want a saturated color, I usually gravitate towards deep greens and blues. Sherwin Williams "Blue Peacock" is in my powder bath at home – walls, trim and ceilings, it turned out to be my favorite room!
What is one of your favorite projects you have done and why?
I love working on all of the model homes and sales centers, so it's hard to choose, but I really enjoyed the Portage Gettysburg model home. It came together in such a comfortable blend of elements and made me so happy to see installed. It feels authentic and livable, which is exactly what you want your home to feel like.
Where do you get your inspiration from?
Absolutely everywhere – life and nature are full of inspiration. A walk with my dog in the park can spark a whole concept, or perusing tile showrooms can open up a direction I hadn't been thinking of. Travel, though, is the best for discovering new uses for color application, unique materials and totally unexpected ideas that I just wouldn't have thought of at home.
Anything else you would like to share?
My design philosophy has always been to try different things and mix it up. During my early years in design, I was in the model home world where I was taught to pick a "color scheme" and implement that in every room. I have found that to be a really flat and formulaic way of designing. While I do start with a "scheme," I like change it up in each space, so it feels more real and gives the house more character and originality.
Take a look at the Wayne Homes models that Jennifer has designed:
Do you have more design questions? Contact us, and we'll have a member of our Design Team follow up with you.
About Wayne Homes
Wayne Homes is a custom homebuilder in Ohio, Pennsylvania, Indiana, Michigan, and West Virginia (see all Model Home Centers). We offer nearly 50 fully customizable floor plans and a team dedicated to providing the best experience in the home building industry. For more information, Ask Julie by Live Chat or call us at (866) 253-6807.