Wayne Homes' Refer a Friend Program
Here's the deal. If you're like most of our customers, you love how many choices and how much personal attention and how much quality you got from Wayne Homes. Especially considering how much you paid. If that's the case, we'd simply like you to tell your friends and family about it. (And if that's not the case, we want you to tell us.)
Now, about the payment.
If you tell someone about Wayne Homes and that someone ends up building with us, we'll give you a great big thank-you and a check for $500.Just make sure your friends register on their first visit to Wayne Homes and mention your name.So, get out there and spread the word.
If you have any questions about the referral program, give us a call at 866-253-6807.
×
Email Samples and Frequency
We hate a clogged inbox as much as anybody, so we only send out emails when we really have something good to share, such as new model previews, exclusive open houses, or invitation-only events.
You can expect to get about 1-2 emails per month, and can opt out at any time.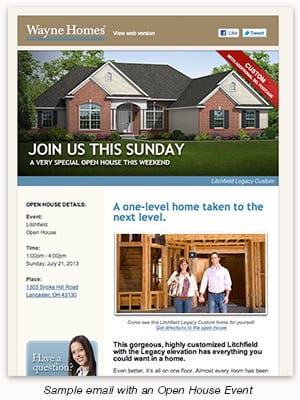 ×
We take your privacy very seriously
We don't believe in purchasing or selling personal information, so you can rest assured that the info you provide us, stays with us (and those who represent us). We will only use it to send you relevant communication.
If you'd like to read through all the fine print, feel free to check out our full Privacy Policy.
Better Business Bureau Accredited Business
Builder Top 100
Proudly Building Homes Since 1973