Our top Ohio floor plans under $275,000

Our top West Virginia floor plans under $275,000

Our top Pennsylvania floor plans under $300,000

Our top Michigan floor plans under $300,000
Wayne Homes didn't invent custom, on-your-lot homebuilding. But for 45 years, we've been working hard to reinvent it. To make it more customer-oriented, and even more flexible, with practically unlimited customizable choices. We have over 50 buildable floor plans available in Ohio, Michigan, West Virginia, and Pennsylvania. Wondering if we build in your county? Find out here.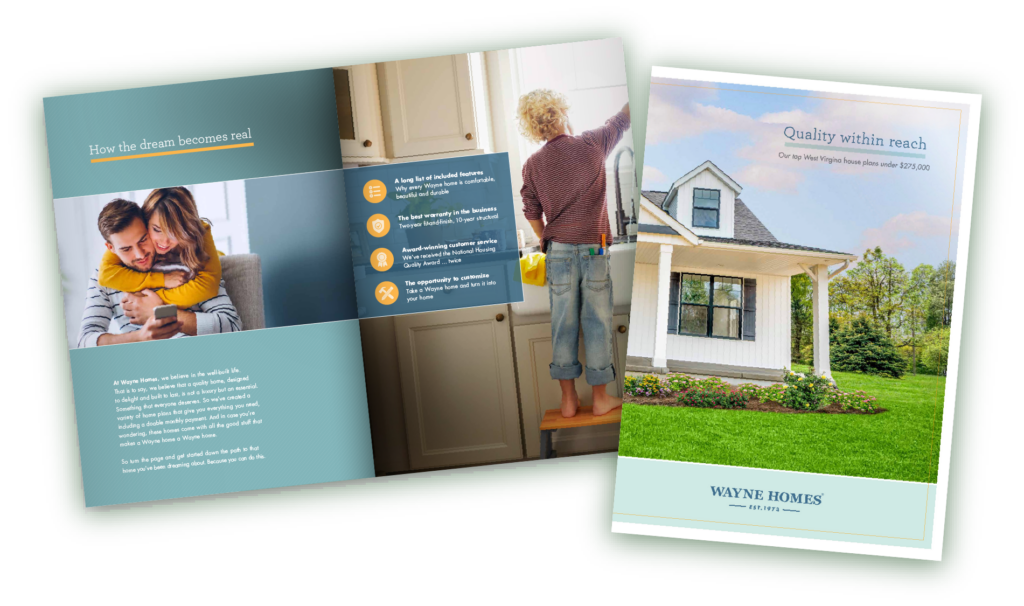 At Wayne Homes, we believe in a well-built life.
That is to say, we believe that a quality home, designed to delight and built to last, is not a luxury but an essential. Something that everyone deserves. So we've created a variety of plans that give you everything you need, including a reasonable monthly payment. And in case you're wondering, these homes come with all the good stuff that makes a Wayne home a Wayne home.
With Wayne Homes, you'll always get:
Fill out the form to get your guide to the best priced homes in your area, and you'll be one step closer to your dream.