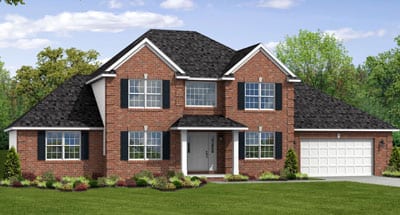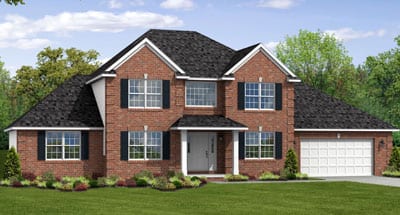 Uniontown, OH – Listening to customers is part of the culture at Wayne Homes. It allows the on-your-lot homebuilder tocustomize any of their home designs specifically to a customer's needs. It turns out, they're not just listening, they're redesigning entire homes according to what they hear from their customers.
Case in point, the Saratoga. The four-bed, two-and-a-half bath, two-story floor plan is a longtime customer favorite. Now, it's not only bigger by more than a couple hundred square feet at 2,770, it is brighter and airier.
"Wayne customers have, well, other Wayne customers to thank for the new design," says Maurie Jones, Wayne Homes' Vice President of Marketing. "Their suggestions made a very good home even better."
Homebuyers tore down walls, figuratively speaking, and opened things up. The new floor plan does this by default. The second floor overlooks both the two-story foyer and the now-bigger great room. Meanwhile, the great room opens to the breakfast room and new larger kitchen with oversized island, more cabinet space, walk-in pantry, work desk, and great room serving area.
The powder room has been moved to a more central location, the living room can be optioned into a den, the laundry room is more functional, all the bedrooms are larger, including the master, which has a bigger walk-in closet. Even the garage is bigger, with more space for storage or a workshop.
"That's just a sampling of the many Saratoga changes," Jones says. "What hasn't changed is the fact that customers can take the design and continue to tweak it even further and make it their own."
About Wayne Homes
The task of constructing a home from the ground up is made less daunting thanks to Wayne Homes' four decades of experience, streamlined process and exceptional personal service. They help customers through every step — from home-site prep and financing to choosing from numerous combinations of floor plans, features and finishes. The result is a home of extremely high quality that perfectly suits the homeowner's needs. Homes range from 1,300 to 3,500 square feet and from the $80s to $200s (plus land cost). Learn more about building a custom, energy-efficient home by dropping by one of the company's eight model home centers or by visiting WayneHomes.com.