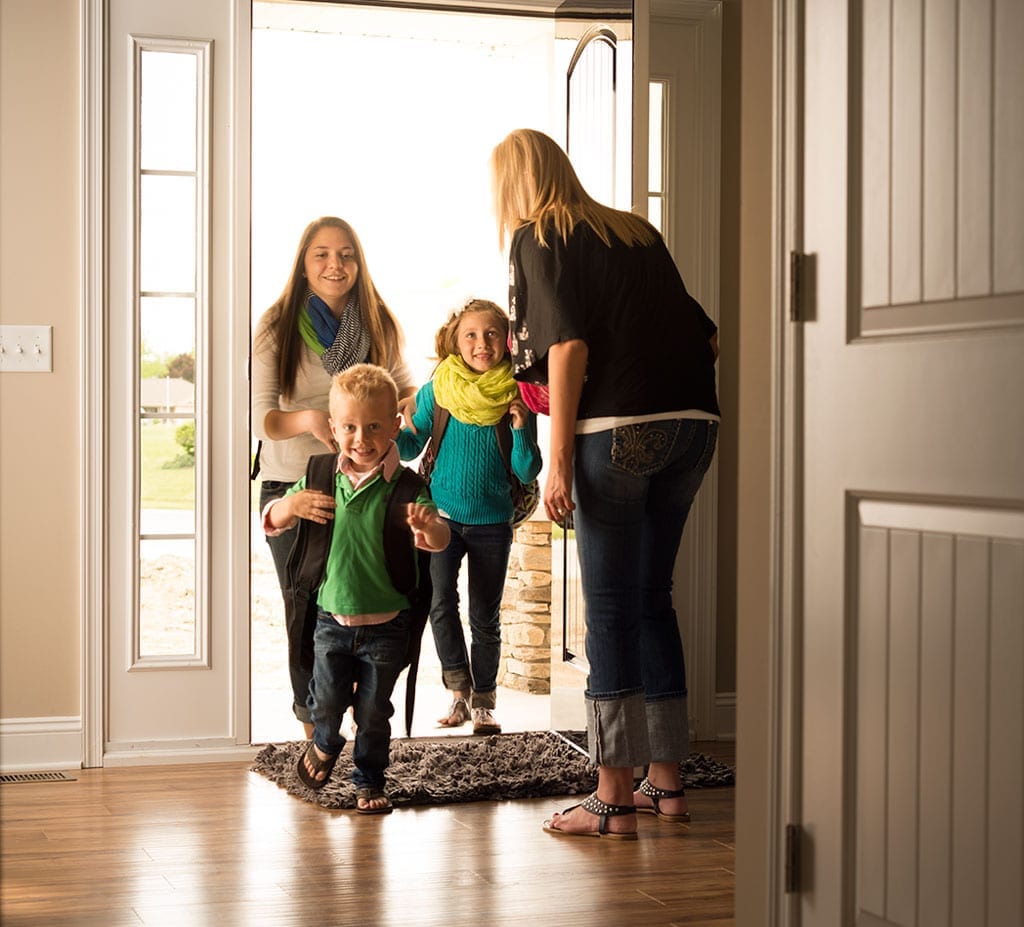 Back to School: Starting the school year right!
Summer is winding down, and for many families, that means kids are getting ready to get back to school. It's an exciting but often hectic time of year, full of last-minute trips to the store for unexpected classroom supplies, a revamp of the family's wardrobe, and lots more. It can often feel like your house is upside down for a while, but to help you navigate that at-times-overwhelming stage, we're sharing some back to school home organization tips to make your life easier.
Create a centralized calendar. Getting back into the swing of a school year means juggling soccer practice and school plays, snack duties and class concerts, and a lot more. Choose a space in your home, such as the mudroom or breakfast nook, and make a large calendar using reusable materials such as a whiteboard, magnetized labels, and fun elements like baubles, bells and other decorations. Make keeping the calendar up to date a family activity.
Build your lists – and get shopping! – early. There's nothing worse than making a huge run to all the necessary stores for school supplies and other important items only to realize you forgot something – twice. So, do your due diligence and ensure your lists are complete before you set out, and try to organize them by store location and department, so you're not running all over town – and all over Target – like a crazy person! Shop early, if you can, to snag the best deals and avoid the day-before shopper insanity.
Tackle the morning madness. Mornings during the school year can easily become completely overwhelming, and it's never truer than when school is first starting out. You're not yet into the swing of things, so it can be even more intense than usual. So, do what you can to lessen that morning load. Think ahead: what can be accomplished the day or night before that will save you time in the long run? That might mean pre-packing breakfast or lunch, securing sports equipment and instruments in pre-loaded backpacks, or something else, but whatever it is, doing it ahead of time will save you lots of headaches. Keeping everyone's various supplies organized in your mudroom is a great way to localize the madness, too!
The school year may be an exciting time for kids, but it can be a truly headache-inducing time for parents. There are ways, though, to make it a bit less of a hassle. We hope these tips take some of the stress of this time of year off your shoulders!
Having a smartly designed house can go a long way in alleviating the stress of a new school year. Contact us today to learn about how your home can work for you, not against you!
About Wayne Homes
Wayne Homes is a custom homebuilder in Ohio, Pennsylvania, Indiana, Michigan, and West Virginia (see all Model Home Centers). We offer more than 40 fully customizable floorplans and a team dedicated to providing the best experience in the home building industry. For more information, Ask Julie by Live Chat or call us at (866) 253-6807.