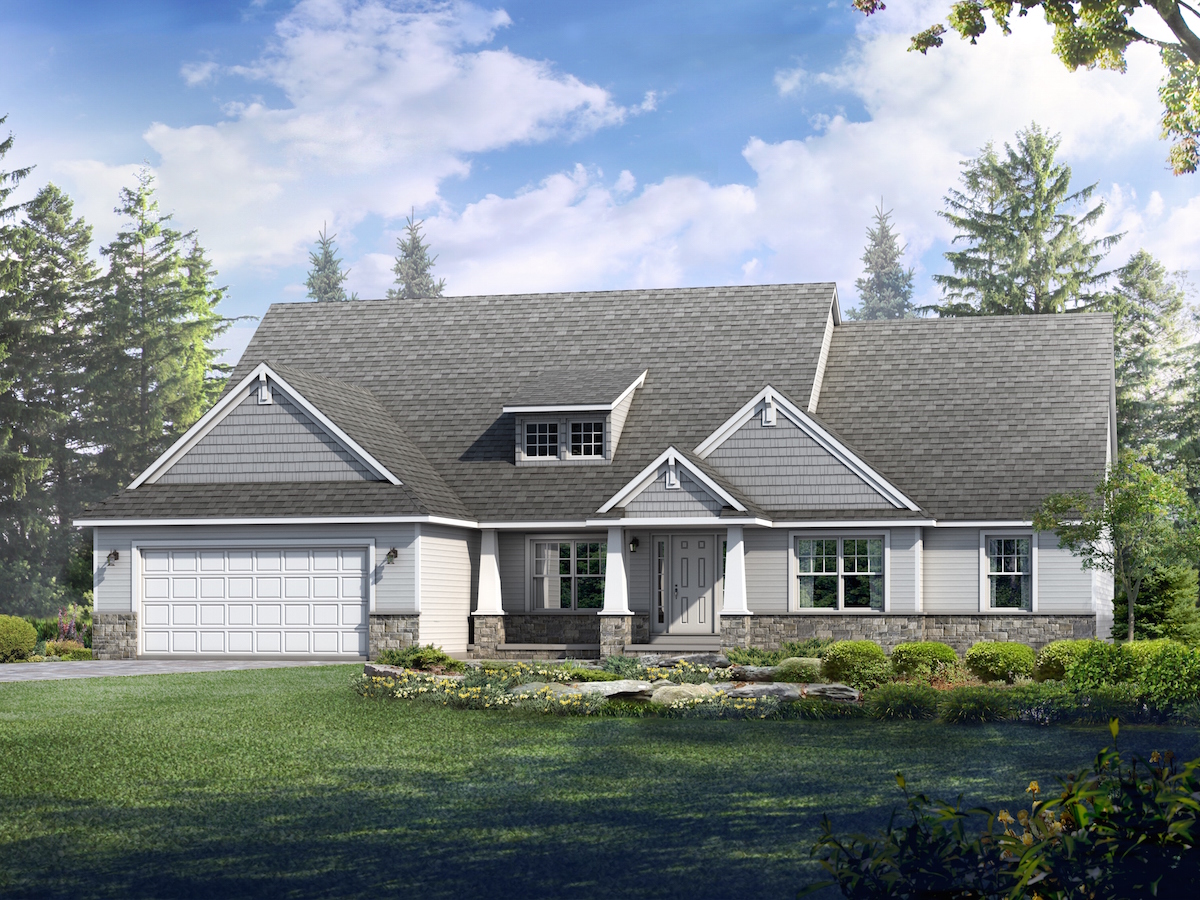 Choosing the perfect floorplan for your family
Cookie cutter home builders often offer the same few floorplans no matter what a family's needs or future plans may be. That's one thing that really sets Wayne Homes apart from other home builders: a desire and ability to provide you with a customized experience, so you end up with the perfect floorplan for you!
Our entire process revolves around determining which of our many floorplan options will not only fit your family today, but well into the future. It's impossible to look into a magic crystal ball and predict exactly what you'll need, but thanks to our decades of experience in the industry, we've got a good feel for what will serve you and your family for years to come.
Our Sales Manager Lisa Sidoti recently shared her insight into how we help families chose the perfect floorplan for them, and it all starts with the Personal Value List.
The Personal Value List helps families prioritize what matters most to them in their new home, and also brings up topics and options that families may have not even known were an option available to them. We discuss what features are most important to you, what rooms are required versus "nice to have," what things you have in your current home that are absolutely essential for your new home, and what you often wish you had in your current home that is missing.
The key to this exploratory phase is just that: exploration. We don't just want to know that a particular room, like a sunroom or a crafting space or office is important – we want to know exactly why it's important. That's because a good Personal Value List isn't just a list of all the things that are important, with equal weight, but rather assigns priority to things that matter more than others.
We also like to discuss a family's plan for entertaining in their home, as square footage and open floorplan space can have a significant impact on your ability to entertain successfully. Moreso, knowing how you plan to use a space in its entirety – not just for entertaining but also for family time, small gatherings, big gatherings, games, and the like – can help us make a smart recommendation for a floorplan to best meet your myriad needs.
Once we've done all of the above – and then some! – we usually have it narrowed down to 3 or 4 main floorplans. We like to go through the Personal Value List again at this point, to see which of the top floorplans really hit each check mark on the list.
We have a lot of floorplans to choose from, and the experience to know which ones make good sense based on your family's needs. Eager to go through your own Personal Value List to see which floorplan is best for your family? Give us a call today!
About Wayne Homes
Wayne Homes is a custom homebuilder in Ohio, Pennsylvania, Indiana, Michigan, and West Virginia (see all Model Home Centers). We offer more than 40 fully customizable floorplans and a team dedicated to providing the best experience in the home building industry. For more information, Ask Julie by Live Chat or call us at (866) 253-6807.