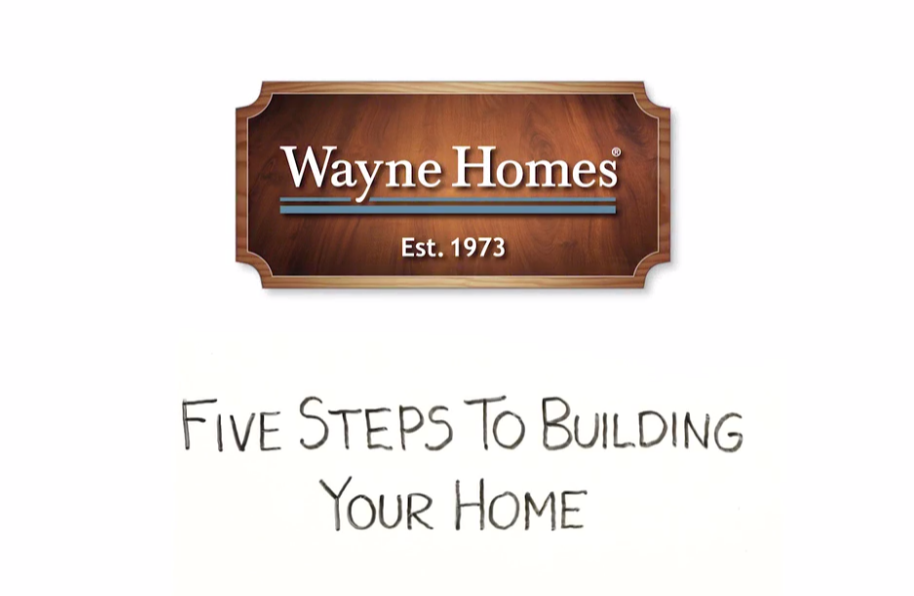 Cycle 2: A look at the details of the homebuilding lifecycle
Here at Wayne Homes, we like to look at the homebuilding process in terms of cycles. There are quite a few distinct phases our team and your family go through when we build a dream home, each with their own unique flavor and important objectives.
Today, we're going to look deeper at what we call Cycle 2, or the period between the signing of a purchase agreement and the actual start of construction. This could be considered the most intense period of time for you, our customer, because you'll likely be working with your bank to secure financing, juggling bids for driveways and landscaping, and doing logistical work such as utility line arrangements and paying permitting fees. It's ripe for stress, but at Wayne, we do our best to make this stage of the cycle not just stress-free, but enjoyable as well.
The cycle goes like this: you, the customer, decide on the home you want to build. Then, you find a piece of land, a process we can help you with through a free homesite evaluation, to ensure your land is sound.
Remember, we're building on your land. So, as the landowner, there are some things that need to happen on your end to get things moving – but we are here to help. First, you formally submit a loan application. We can recommend a quality loan officer, if you need one!
Then, we move on to the really fun stuff: home finishes! We'll work with you to help you choose your home's final finishes, and turn it from a house to your home. This is an exciting part of the process because you get a chance to see all those small but important details that make your home uniquely yours. From countertops to cabinets, drawer pulls to sink fixtures, each and every detail really makes an impact on the way your home feels, so we work closely with you to make sure this critical process is done exactly to your wants and needs.
In the meantime, we're assembling a team to figure out how exactly to build your home. That includes a lot inspection, which gives us an opportunity to figure out precisely where your home will be positioned. From there we figure out any challenges related to the topography of the land, as well as where it makes the most sense to position your utility lines.
Afterward, we hold the critical pre-construction meeting, where we finalize all selections, review final blueprints, and note any changes. From there, we estimate total construction cost, and share that final loan amount with your bank. Once we reach this stage, any additional changes affects the loan amount, meaning we go back to the bank and unfortunately delay construction. All the more reason these pre-construction meetings are critical!
Next come permits, which we can help you with but ultimately are the landowners responsibility to obtain – all but the building permit, which we'll take care of. Then, you'll have a final appraisal and loan closing. . Once all the necessary permits are in place, we'll apply for a building permit, you'll close on your loan… and it's official! There's nothing left to do but put shovels to dirt. Phew!
We know – it's a lot. But that's why you work with a builder like Wayne: because we have the experience, knowledge and patience to guide you through it all.
It's a big undertaking, but it's worth it! Find out why when you start building your home.
About Wayne Homes
Wayne Homes is a custom homebuilder in Ohio, Pennsylvania, Indiana, Michigan, and West Virginia (see all Model Home Centers). We offer more than 40 fully customizable floorplans and a team dedicated to providing the best experience in the home building industry. For more information, Ask Julie by Live Chat or call us at (866) 253-6807.