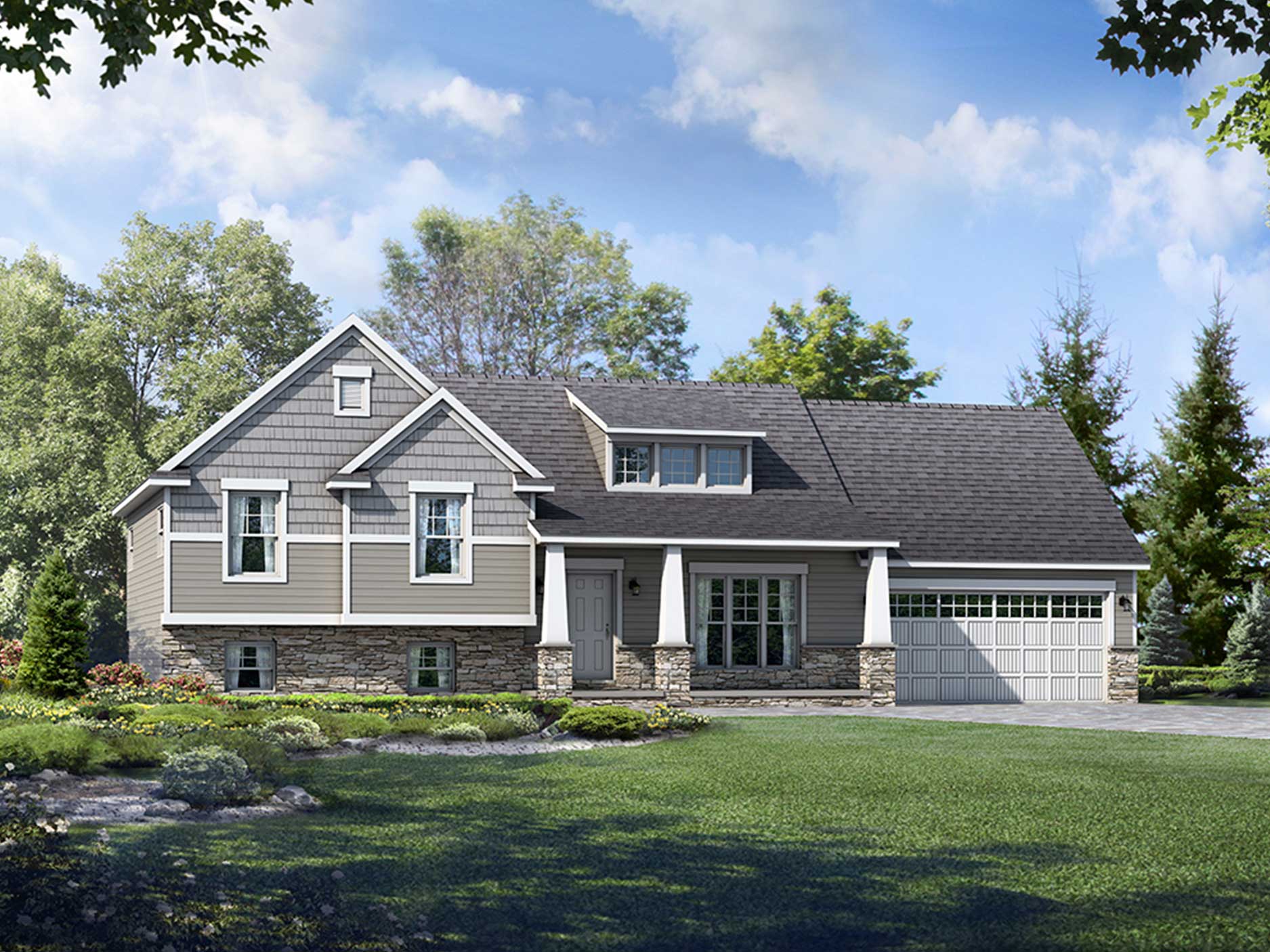 Exploring your flexible down payment options
Home building is an industry that is home (pun intended!) to a lot of misconceptions, and we take it as our duty here at Wayne Homes to "debunk" myths about the industry, as well as what a quality home builder will or will not do for its customers. We've been in business for several decades, so we've heard a lot of false information floating around, and our education-based building process involves a lot of clarifying those preconceived notions that homebuyers might come to the table with.
One area where we run into a lot of misinformation is the discussion of the down payment. There are countless articles on the internet about what is or isn't required as part of a down payment, and as a result, many people — especially young people — are uninformed about what percentage is considered "correct" in terms of a down payment. That's a shame, because we love helping young families get into their first home!
According to surveys conducted by the National Association of Realtors, more than 30 percent of people 34 years old and younger believe incorrectly that they must put down at least 20 percent of a new home's cost as a down payment. Even owning a home previously doesn't seem to make a dent in this misinformation, as 30 percent of homeowners believe they need to put at least 20 percent down on a new home.
Across the board, survey respondents were convinced that they needed to pay at least 15 percent with their down payment, and were pretty ill-informed with regards to low-percentage down payment options.
Making a 20 percent down payment on the average home in some expensive areas of the country can amount to upwards of $100,000 — a hugely daunting number, especially for young people! That's why we're hoping to spread the knowledge that there are mortgage financing options available that require less than a 20 percent down payment. In fact, over the last 35 years, homebuyers have put down an average of just 5 percent as a down payment. Now that's a more reasonable number!
Our Home Savings team works hard to accommodate your financial flexibility, and to create a mortgage plan that is as flexible and customized as your Wayne Homes home. We work with lending specialists at Home Savings to provide a wide range of affordable, custom loan programs that are sure to meet your needs, from construction loans, end loans, and much more.
Long story short — if you think you can't afford a house because you don't have a huge chunk of change to drop on a down payment, chances are you're misinformed, and we want to help set the record straight!
Our team is eager to work with you to come up with a home building option that is flexible, affordable, and sustainable for you and your family. Get in touch today to talk about it!
About Wayne Homes
Wayne Homes is a custom homebuilder in Ohio, Pennsylvania, Indiana, Michigan, and West Virginia (see all Model Home Centers). We offer more than 40 fully customizable floorplans and a team dedicated to providing the best experience in the home building industry. For more information, Ask Julie by Live Chat or call us at (866) 253-6807.