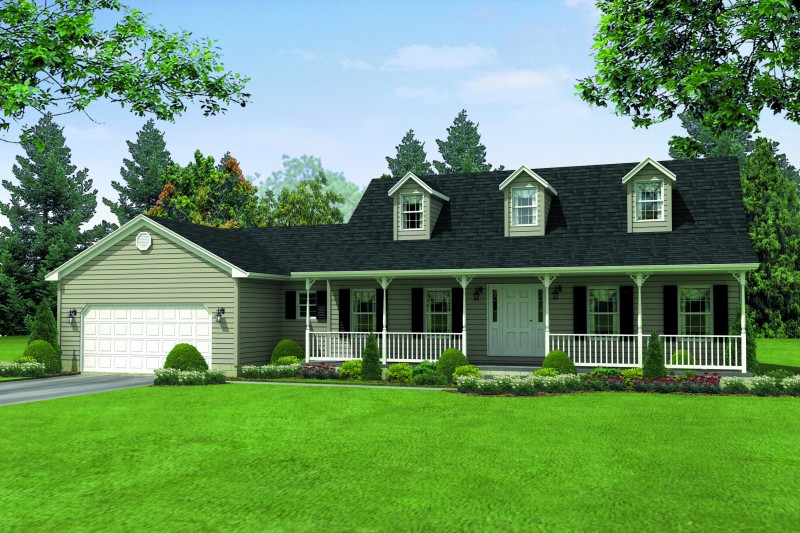 Featured Open House: Cape Cod
While we have lots of tools in place to help you visualize what your future dream home could look like, there's only so far you can go with renderings, virtual tours, and online-based design tools. There's nothing quite like stepping inside the real thing and seeing not just what a home looks like, but what it feels like as well.
That's why we host Open House events throughout the year, to give you and your family a better idea of what your lives could look and feel like in a custom Wayne-designed home. On February 13th and we will be featuring a Cape Cod-style home.
The Cape Cod style home brings some of that east coast flair to the midwest. This traditional home was originally built in a sturdy, simple manner in order to withstand the storms that can pound the Cape coast, but over the years it has evolved to a classic, stately style seen across the country. Original Cape Cod style homes didn't have garages or dormers, but these are two items modern builders have added on to this style in order to make it better fit today's families.
If you are a fan of the classic, simple, elegant style that a Cape Cod-style home offers, we hope you'll stop by at our upcoming open house! The Nantucket family open house in Mantua features a completely redesigned kitchen, with fawn-stained birch cabinets, a massive farm sink, and stunning countertops. The custom island in this spacious kitchen includes a ledge for casual family meals.
Before you even get to the kitchen, though, you'll experience a serious statement walking into the two story foyer. The entire first floor features 9' ceilings, giving the home a spacious and open feel, and the massive covered deck off the breakfast room creates even more space. Entertaining in this home is a delight, with a 42' woodburning fireplace with stone face and oak mantle as the focal point.
Cape Cod-style homes are not as widely seen here in the midwest as they are in the east, but that isn't for lack of charm or appeal. It's a lovely style that leaves a lot of room for customization, so if a Cape Cod-style home hadn't occurred to you before now, we hope you'll consider it for the future!
Whatever your vision for your future home, we can create it. If that vision now includes a Cape Cod-style home, you should make time to stop by our open house in Mantua on February. 13. Get in touch to learn more!
About Wayne Homes
Wayne Homes is a custom homebuilder in Ohio, Pennsylvania, Indiana, Michigan, and West Virginia (see all Model Home Centers). We offer more than 40 fully customizable floorplans and a team dedicated to providing the best experience in the home building industry. For more information, Ask Julie by Live Chat or call us at (866) 253-6807.