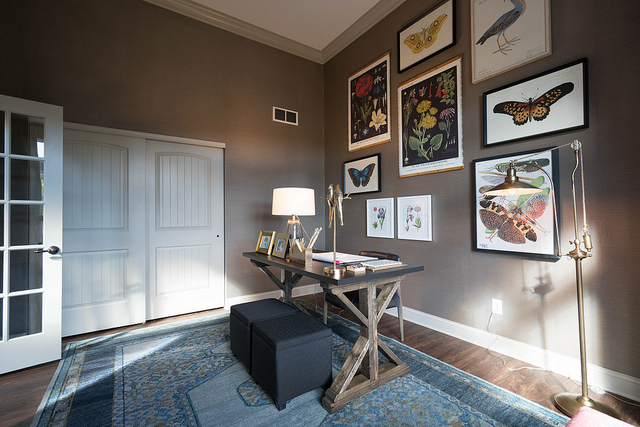 The start of a new year is an exciting time that marks both literal and symbolic new beginnings for many of us. Not only do we embark on an opportunity to develop new, better habits and ditch old ones, we also have a chance to think about how we want the next 12 months to go! And of course, the home you choose to spend those 365 or so days in is a big part of that future.
Luckily, we're ready here at Wayne Homes to help you in your journey as you begin to envision what your new home could be. We love fresh beginnings — nothing like the first shovel in a new foundation! — and love helping people plan their dream home even more. To that end, we have a lot of resources available to you that we wanted to share, especially at this exciting time of year.
To start, we have a whole host of new models prospective homeowners can visit. These models are a real-life opportunity to see what a home of your own could feel and look like. It's an experience you can't miss if you're thinking about building a new home of your own. Feeling the sleek countertops, experiencing the bright and airy entertaining space, and cozying up in a luxurious master suite are all experiences you should have first hand before diving into your home planning process. Some of our new model homes include:
We also have amped up our online resources. We know it's not always possible to make your way to a model center at any old time, so for that reason, we have bolstered our online resources to make it even easier for you to see what options are available, all from the comfort of your couch. Our interactive kitchen and exterior designer page are two technologically advanced and exceptionally easy ways to click around a bit and explore your options. We also have a whole host of other resources available to you (you can browse floorplans from your computer too!) on the Wayne website.
Lastly, we'd be remiss in not mentioning the broad range of timing with regards to how and when your new home will be built. Our 'Five Steps to Building Your Home" video is a great primer on the various ways in which the Wayne homebuilding process is one that puts your needs, desires and timeline first and foremost in the building process. No need to feel rushed — we're with you every step of the way.
If that's not enough reasons to get starting considering your new home for the new year, we bet a short chat with one of our team members will help! Get in touch and let us answer any questions you may have; our experts promise, they've heard it all!
About Wayne Homes
Wayne Homes is a custom homebuilder in Ohio, Pennsylvania, Indiana, Michigan, and West Virginia (see all Model Home Centers). We offer more than 40 fully customizable floorplans and a team dedicated to providing the best experience in the home building industry. For more information, Ask Julie by Live Chat or call us at (866) 253-6807.