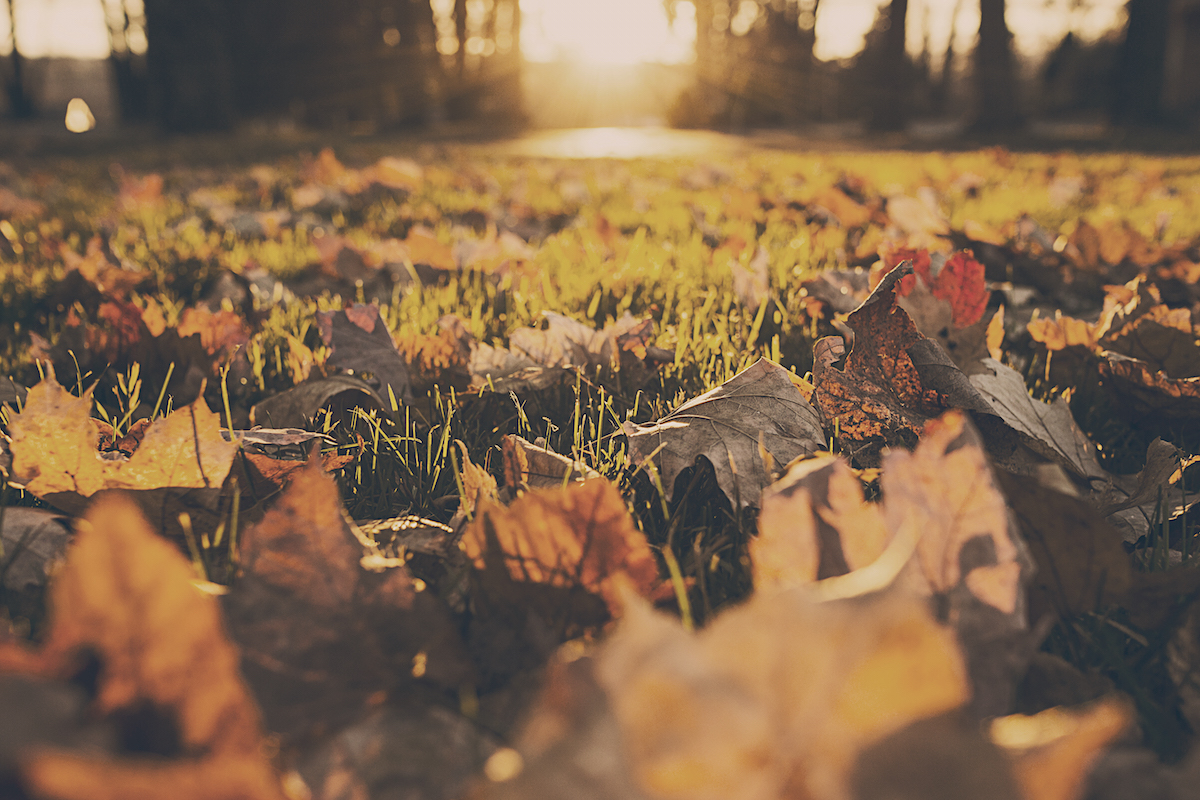 Preparing your home for the fall season
So the kids are getting ready to head back to school (or perhaps are already there!), the summer clothes and toys have been mostly packed away, and the shelves at the grocery store are suddenly stocked with Halloween candy and pumpkin spice-flavored things. Yup, fall is here!
Just because it's getting cooler and the days are getting shorter doesn't mean you can't continue to enjoy the outside space your home provides well into autumn. In fact, this time of year can be the best time for cozy sunsets outside and cool weather BBQs.
To get you ready, here's our own fall checklist for making the most of this lovely season.
Check your walkways and driveway for cracks. As the temperature drops, small cracks could easily turn into bigger ones, so it's best to use this time of year to take care of them preemptively. Plus, taking care of them when they are small means a smaller price tag, too.
Do an outdoor fall clean sweep. Take a day to declutter and clean up your outdoor spaces, from decorations on your patio to dying flowers and toys. You won't want to deal with it once the snow falls, and it will keep your home looking tidy and neat. If you want to keep some seasonal whimsy, replace your summer decor with more appropriate fall items, such as hearty mum flowers, dried corn stalks and of course, pumpkins and other gourds for a festive feel.
Prepare for backyard gatherings. The fall is a great time to pull on a light jacket and gather around a fire pit for a drink and some good conversation. If your home doesn't have one, this is a good time to install a fire pit in your backyard, being mindful to keep it a safe distance from your home and patio.
Give those gutters some love. Now's a good time to clear out the leaves and grime that accumulated in your home's gutters while you were out swimming, riding your bike or on a family vacation. Clogged gutters can lead to ice jams and water leakage problems, so it's important to stay on top of this as the leaves start to fall, too.
Don't be too sad that summer is coming to an end, because fall is an equally beautiful time of year here in the midwest, and one in which you can enjoy your home's outdoor spaces just as much, whether that's a fire pit, a porch, a patio, or all of the above! Make sure to visit our Pinterest board for more inspiration!
Excited to plan your future home's outdoor spaces for fall enjoyment? Get in touch with us today to start bringing your home to life!
About Wayne Homes
Wayne Homes is a custom homebuilder in Ohio, Pennsylvania, Indiana, Michigan, and West Virginia (see all Model Home Centers). We offer more than 40 fully customizable floorplans and a team dedicated to providing the best experience in the home building industry. For more information, Ask Julie by Live Chat or call us at (866) 253-6807.