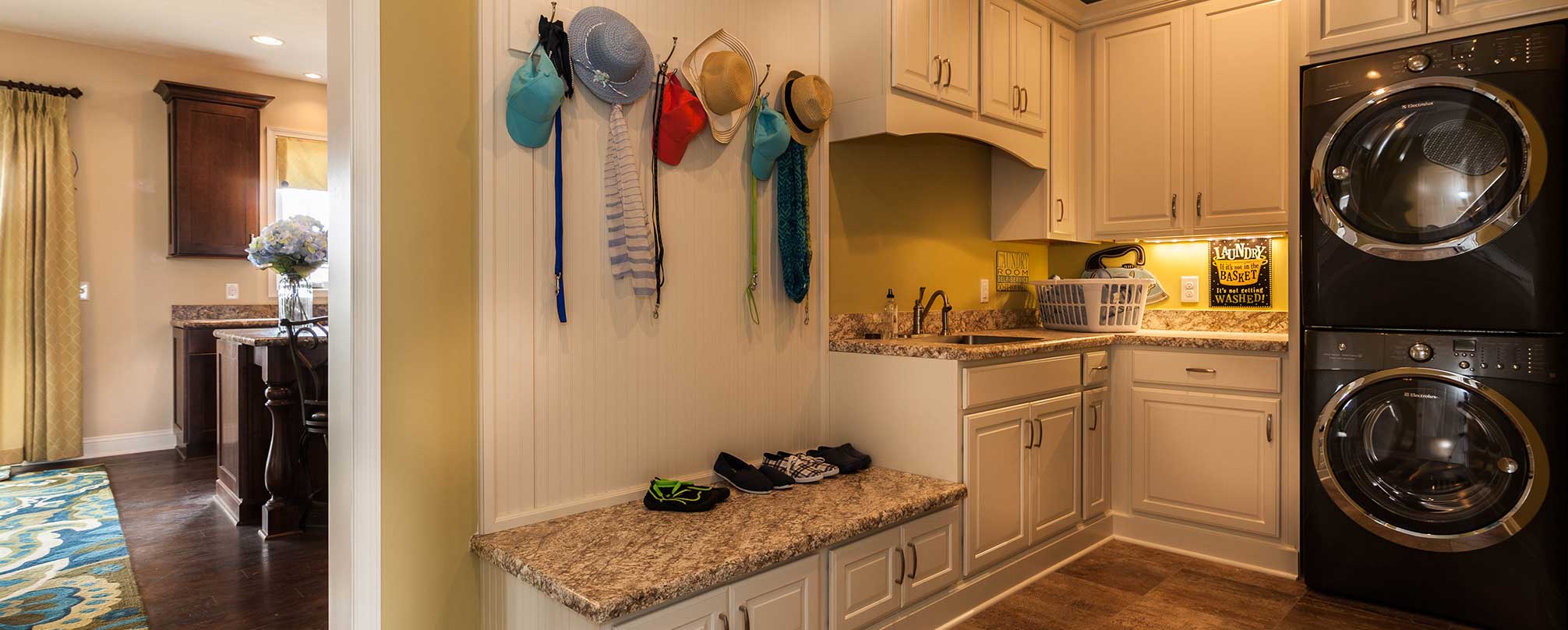 Tips for preparing to sell your home
When you're excited about exploring the possibility of building a new home, it's easy to get focused on the details of creating it, from the countertops to the cabinets and everything in between.
Another equally as important aspect as building a new home, though, is considering what to do with the old one! Most can't afford to handle two homes at once, so if you're hoping to move into your dream home this year, you're surely considering how to sell your current one.
To help you ensure you're able to sell your home and move forward into your dream home, here are some tips we'd like to share.
Make your home shine. Not only should you take great care to clear your home of unnecessary clutter, allowing its natural appeal to shine through, you should also clean like you never have before! From fan blades to lamp shades, make sure to dust thoroughly and keep the focus on your home's assets.
Think about how your potential buyer will experience things, from their point of view. This means considering what they'll see that you might have learned to look over, as well as what they'll hear and, oddly enough, smell! That means while baking cookies the day of a showing might go over well, cooking a pot roast or making bacon probably won't.
Make it broadly appealing. While you may love bright jewel tones or dramatic dark ones, it's important to ensure your home appeals to the broadest group possible. So swap out trendy colors for more neutral ones and enjoy a calmer palette.
Brighten things up, top to bottom. Natural light has a way of making everything look brighter, more welcoming, and pleasant. So do your home a favor and let the light in. Open up windows, invest in some tasteful window treatments, and let the sun shine a spotlight on what makes your home worthwhile.
Tone down the personal belongings. You want a potential buyer to look at your home and picture themselves there, and they can't do that easily if there are photos of your family and personal belongings everywhere. They'll find a new place in your future home!
We hope these pointers give you some inspiration to get your home ready for the next family, and closer to moving into your future home with Wayne.
The Wayne Homes team is also here on hand to help you sell your existing home and answer any questions you may have about how to move forward. Give us a ring today!
About Wayne Homes
Wayne Homes is a custom homebuilder in Ohio, Pennsylvania, Indiana, Michigan, and West Virginia (see all Model Home Centers). We offer more than 40 fully customizable floorplans and a team dedicated to providing the best experience in the home building industry. For more information, Ask Julie by Live Chat or call us at (866) 253-6807.