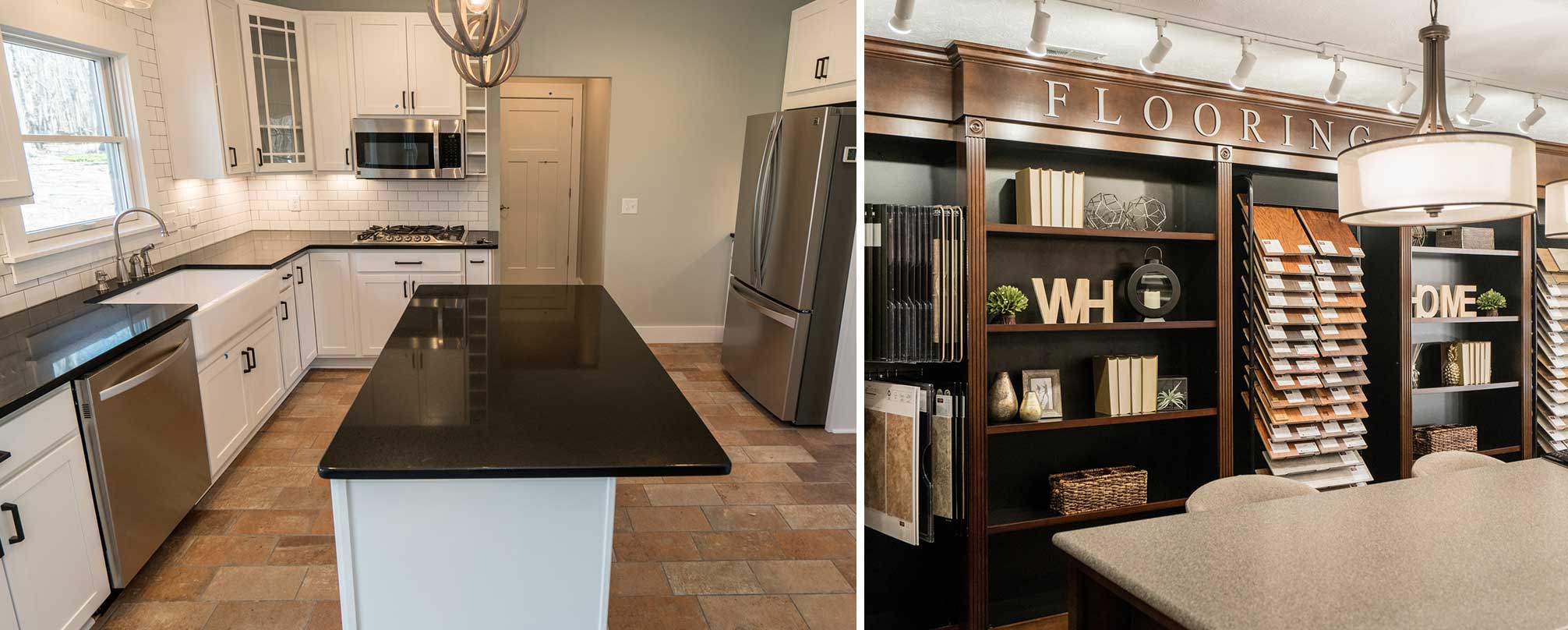 Wayne experts weigh in on new home construction FAQs
We have some incredibly smart folks on our team here at Wayne Homes, so when we started thinking about advice to share with our readers here on the blog, we realized there's no one better to provide that advice than our team!
We spoke with Lisa Sidoti, a manager at our Bowling Green office, to get her insight into some of the most commonly asked questions we hear.
How long does it take to build?
We have an industry leading time of construction. We give you a guaranteed completion date after your foundation is waterproofed and if we don't make it, we'll pay you $500 a month until it's complete! The guaranteed completion dates vary depending on your location, but no one will get you into your home sooner than Wayne Homes. Your local model center will be able to give you the specific time frame for your area.
What things should I start thinking of now?
Start thinking about how you want your home to flow, what features are most important to you, and how you use your space. Your New Home Consultant will work with you in creating your personal value list, they know just the right questions to ask to help guide you to the perfect floor plan. You'll also want to start thinking about financing and establish a budget. We have a preferred lender that we work with, and they have a program to fit most families.
How do I get land? What if I need help finding land?
We're happy to help you with your land search. We have relationships with realtors in all of the areas that we serve. We'll just want to find out a little bit about your ideal piece of property where you're looking to build.
How do I make my design selections?
We have on site design studios to make that process fun and easy! You will work with one of our design consultants to assist you with your selections.
Do you build only from home plans you supply?
We have over 40 floor plans, all of which are completely customizable, and they're really just a starting point. We work with you to design a home that will work perfectly for you and your lifestyle.
Or can I provide my own set of plans?
One of the great things about working with Wayne Homes is that you don't need to spend money on an architect. Our New Home Consultants can design a home for you and there is no fee. If you've already purchased plans, bring them in and we can talk about building a custom home!
When do I need to have decisions made about cabinets, paint colors, flooring, lighting, etc.?
After we get all of your paperwork complete, our Design Consultant will reach out to get your selection meeting and lot inspection / pre-construction meetings scheduled. Your selection meeting is when you will make decisions on your finishes and will be scheduled within 2 weeks.
During construction, how often should I expect updates from you?
My plan is to reach out to you every week to see how things are going but you'll have more communication with your Field Manager during construction!
Do you have references I can talk to?
Absolutely! We can give you a list of our Raving Fans. You can call anyone on the list and they will be happy to share the details of their experience.
Am I able to do any of the work myself?
Our goal is for you to have the best building experience possible, and part of that experience is to leave all of the building to us. However, if it's something you're really passionate about we can certainly discuss it.
Do you have neighborhoods you build in?
We build in several subdivisions as well as rural locations. Being that we're scattered site builders, we're not limited to certain neighborhoods. One of our preferred realtors can reach out to you to help with your land search!
Do your homes have basements?
They do! Our homes included a full unfinished basement with a 30 year waterproofing warranty!
Do you have any incentives?
We do! We know that everyone has their list of items that they "must have" in their home. Our incentive is based on you and what features are most important to you. That's why we call it our "personal value list incentive!" Now, let's talk about your dream features!
We covered a lot in this blog, but you probably still have some questions! Give us a call to get them answered.
About Wayne Homes
Wayne Homes is a custom homebuilder in Ohio, Pennsylvania, Indiana, Michigan, and West Virginia (see all Model Home Centers). We offer more than 40 fully customizable floorplans and a team dedicated to providing the best experience in the home building industry. For more information, Ask Julie by Live Chat or call us at (866) 253-6807.