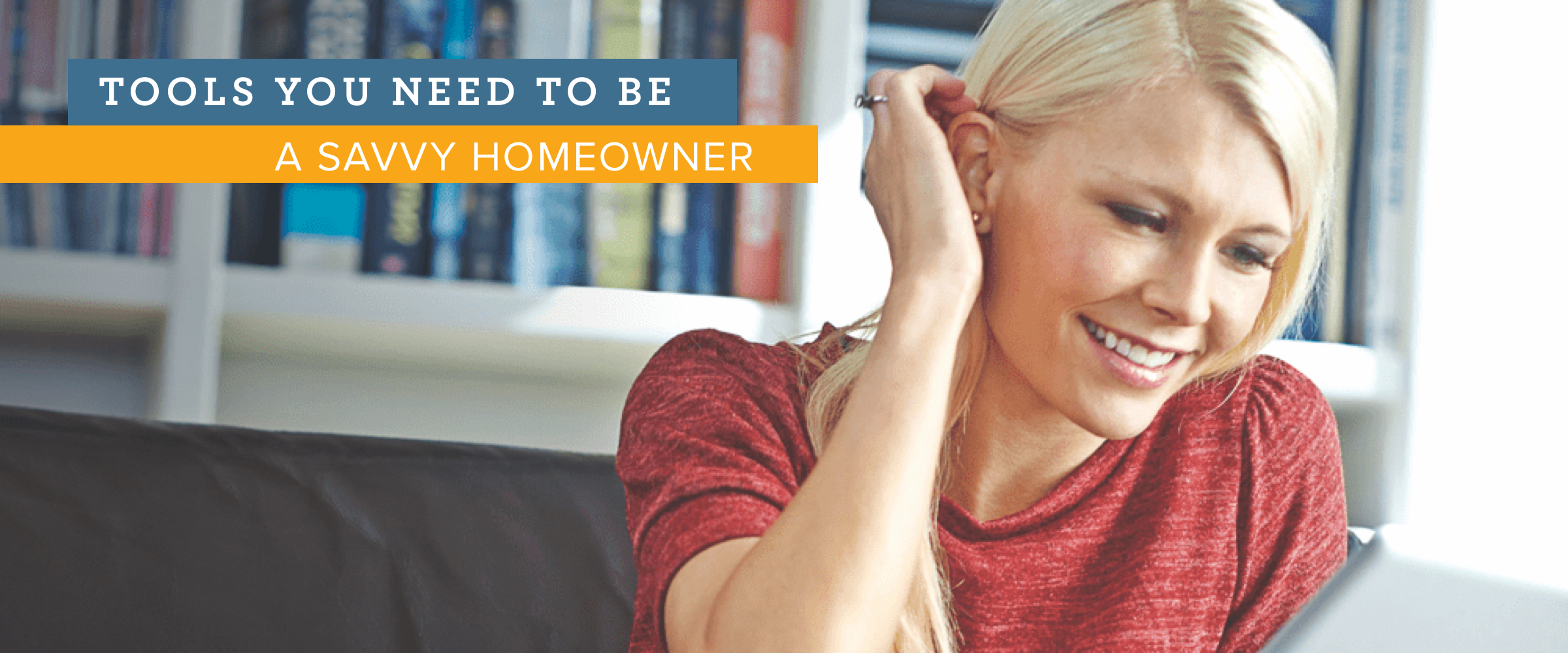 Your Guide to Savvy Homeownership
We know that the current economy may have you wondering about the real estate market.
The fact is that investing in the real estate market is always a good idea. Real estate is predicted to continue to appreciate in value in 2023. But, if you're planning on building a new home, we know you want to do it the right way.
That's why we've got the tools you need to be a savvy homebuyer and, once you're in your home, a savvy homeowner.
Downloadable Guides and Resources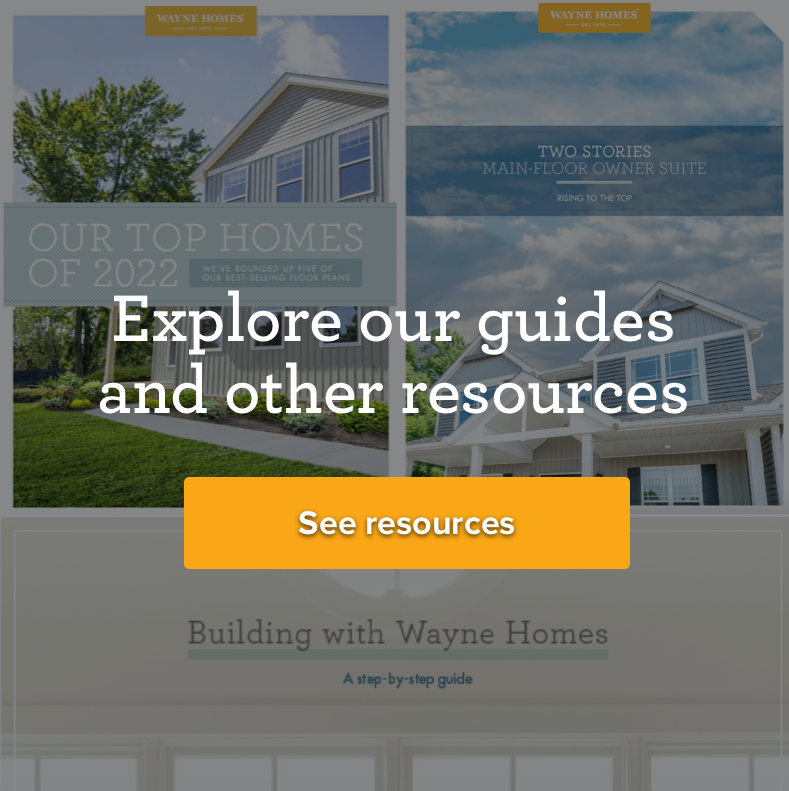 From customizing your home based on what you value most, to learning what goes into building a custom home, to knowing what makes Wayne Homes a different kind of builder altogether, we've assembled the most important downloadable resources for you in our homebuilding resources and guides.
Finding the Right Floor Plan
You can now compare unlimited floor plans on our Floor Plan page. Select as many floor plans as you'd like to compare on our floor plan page, and we'll save them here for you to reference. With more than 50 customizable floor plans to choose from, this handy tool helps you narrow down the options based on your specific needs.
Save Money with Our Included Features
Our list of Included Features is a finely tuned system–materials, fixtures, and finishes–that makes your home both reliable and beautiful. A just-right combination of trusted brands that turns up-front value into lasting quality. This list of Included Features is a great place to start when designing your home with Wayne so that you can maximize your budget.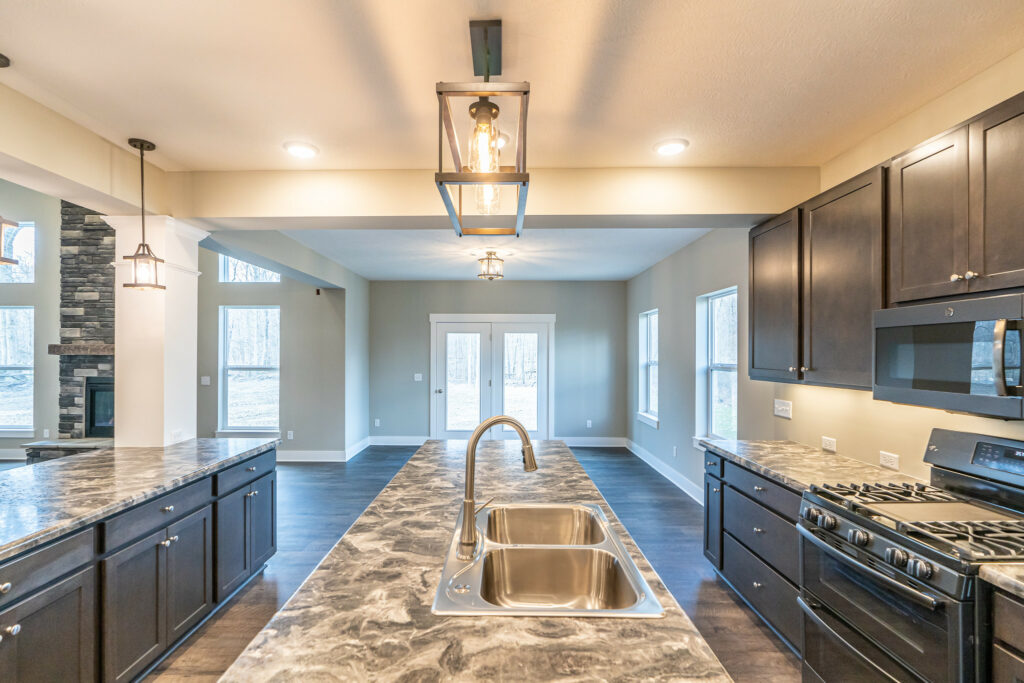 Get Interactive
Our interactive floor plans allow you to explore popular floor plan changes and options for ideas to customize the floor plan to meet your family's needs. This interactive tool is a great way to see how you can take certain elements and incorporate them into your favorite Wayne Homes floor plan. We want you to get everything you want…without compromise.
Visualize the Possibilities
The kitchen is the heart of the home, and for many homebuyers it is the part of the home they are most excited about. We have many different kitchen options available, so our handy Kitchen Visualizer is the perfect way to see them for yourself in a myriad of possibilities. Similarly, our Exterior Visualizer allows you to check out your new home's potential curb appeal. It lets you select your floorplan and chosen exterior option – and then change elements to make it your own. These visualizer tools are an excellent way to see the big picture from the comfort of your own home.
Virtual Reality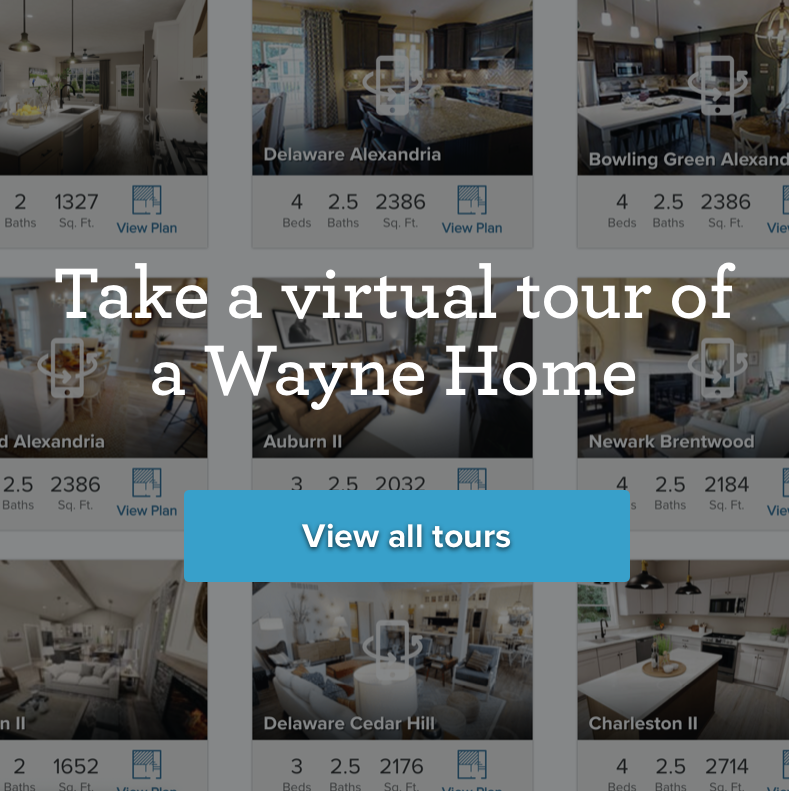 Each of our model homes is available as a virtual tour, so even if you don't travel to the Model Home Sales Center to view the model home in person, you can virtually walk through it to get a sense of the space available, the layout, and more. And, if you are interested in a floor plan that doesn't have an available model home, never fear! Quite a few of our other floor plans that aren't available as model homes offer virtual tours. While you aren't able to physically visit or walk through these model homes, you can virtually walk through them to better understand the layout, consider customizations you'd like to make to the floor plan, and imagine the way the space would function for your family. It's a virtual miracle!
Work With Our Preferred Lender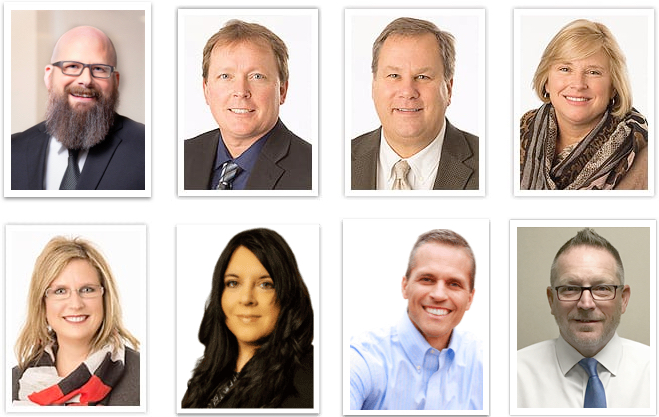 Whether you are buying or refinancing, we highly recommend our preferred lender, Premier Bank. The pros at Premier Bank know how to get you the biggest bang for your buck, and they know the Wayne Homes building process like the back of their hand. And, if you don't love where interest rates are right now, be sure to ask them about their no-charge refinance options. This allows you to get the home you want now and refinance to get the rate you want as soon as they come down again. Win-win!
Get Social
At Wayne Homes, we invest a lot of time and resources into our social media channels, so we can provide you with informative and fun content you can use. It's a good idea to follow us on our social platforms because that's often the first place we post contests, events, and special offers.
What to Expect Series
We have developed a helpful What to Expect with Wayne Homes video series that walks you through the building process. Each of these Cycle Videos on YouTube highlights a different step in the Wayne Homes process. Learn with us on YouTube!
Guides
Quizzes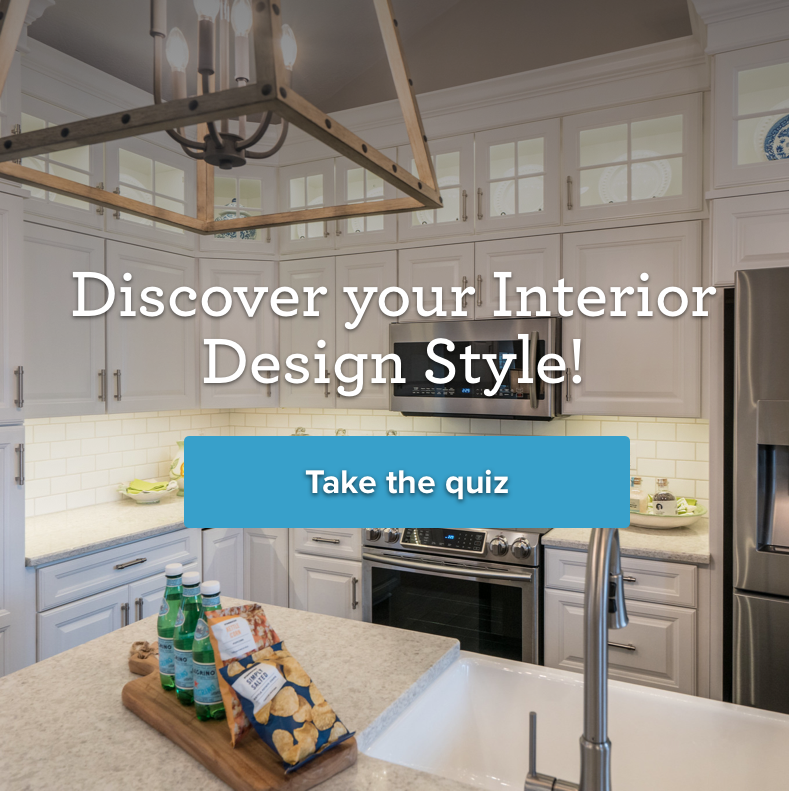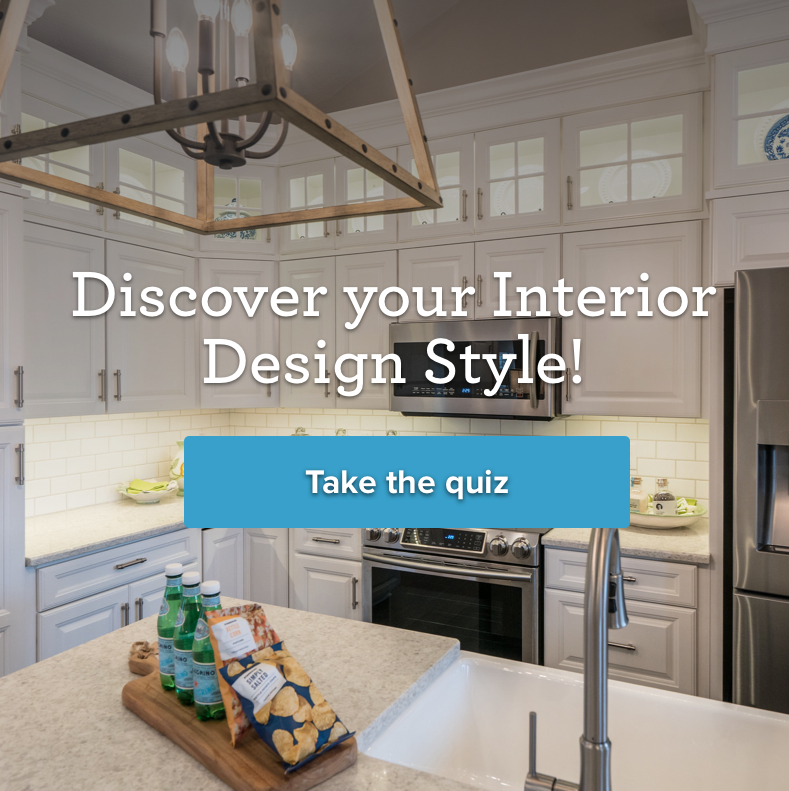 Home Design Quiz – Take this quiz to find out your design style
Home Personality Quiz – What's your home personality? Take this quiz to figure out which features are most important for your new home
All of these online resources are wonderful, but nothing replaces the value of speaking with a New Home Consultant.
They're here to help you during every step of the process. They'll start by getting to know you and what is most important to you in a new home. They'll help you identify floor plans that may be a good fit for you and your family based on their years of expertise. Your New Home Consultant will help you with customizations and designing your new home. And, finally, they'll help to answer questions and provide advice to you during each step of the process.
Do you have a question about making a savvy choice for your new home? We are here to be your trusted advisors. Contact us today.
---
About Wayne Homes
Wayne Homes is a custom homebuilder in Ohio, Pennsylvania, Michigan, and West Virginia (see all Model Home Centers). We offer more than 50 fully customizable floorplans and a team dedicated to providing the best experience in the home building industry. For more information, Ask Julie by Live Chat or call us at (866) 253-6807.
Disclaimer: The details of this blog are accurate as of the publish date, but are subject to change.