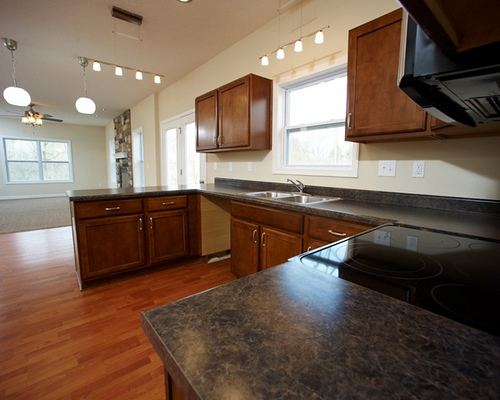 Custom Home Design Ideas for Young Families
As a custom home builder, building custom homes based on the unique needs of families just like yours is what we do. In fact, over the last 40 years we've helped thousands of families plan, design, and build their dream home.
We know that families have different design needs based on stage of life. That's why we're sharing some of our design tips for one of the most exciting (and exhausting!) life stages: raising a young family.
Here's how the right custom home design plans can make the important job of raising little ones just a little bit easier.
Indoor Line of Sight
When you're busy with little ones, you know how active their curious minds can be. They're constantly exploring new things. Open concept floor plans like the Stafford or the Gettysburg give mom and dad a clean line of sight of all main living areas, making it easy for energetic little ones to explore freely.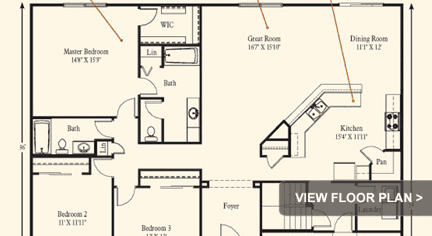 Outdoor Line of Sight
When it's time for little ones to take their exploring outdoors, home design that provides lots of windows to the backyard can give parents a greater peace of mind. Floor plans with kitchens in the back of the home overlooking the backyard give parents more freedom to multitask. In fact, our Washington floor plan has windows that face the backyard from the kitchen, dining room, living room and laundry room. You can even add a window to the downstairs bathroom!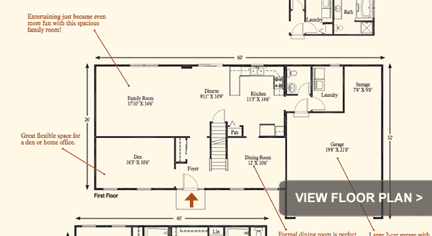 Completely Out of Sight
Toys, games, and movies can be great tools for keeping restless little ones engaged, but they can easily stack up and soon it can feel like the clutter is taking over. Keep your main living areas uncluttered with home design that includes designated play spaces to easily organize toys at the end of the day or when entertaining. Homes like our Charleston floor plan include an upstairs loft area that gives little ones room to spread out without cluttering up main living areas.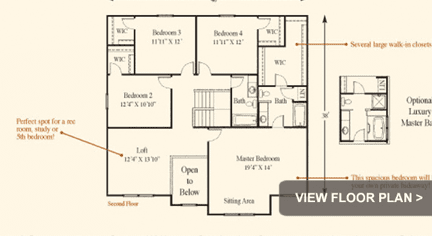 At Wayne Homes, you can design your home any way you like. In fact, we take time to really listen to what you want and need in your home. What do you love about where you live? What would you change? How will your life be different in 5 years, and how can we help you design a home that you'll love for a lifetime?
Visit one of our Model Home Centers or Open House events to find out more about our personalized design approach. Need a little help knowing where to start? Simply Ask Julie by Live Chat or call us at (866) 253-6807.
About Wayne Homes
Wayne Homes is a custom home builder in Ohio, Pennsylvania, Indiana, Michigan, and West Virginia (see all Model Home Centers). We offer more than 40 fully customizable floor plans and a team dedicated to providing the best experience in the home building industry. For more information, Ask Julie by Live Chat or call us at (866) 253-6807.