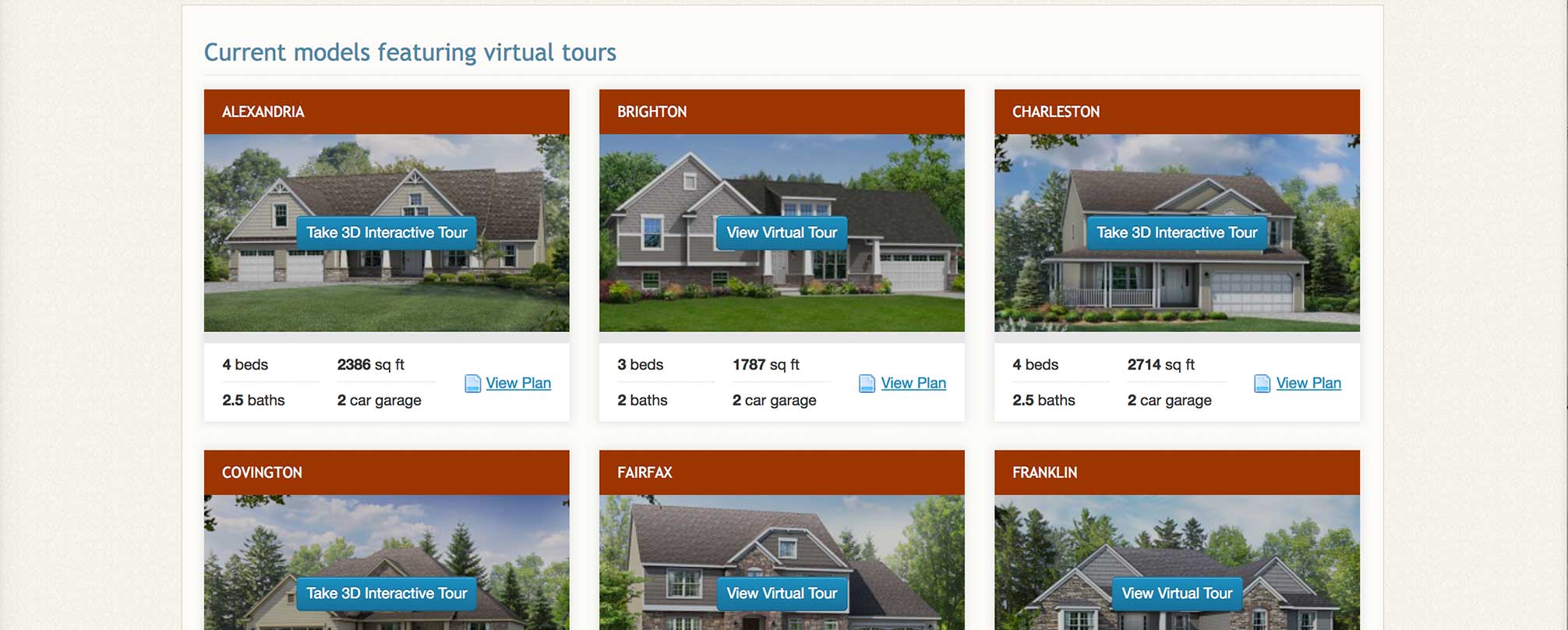 Getting the most out of the virtual tour experience
In a perfect world, a prospective homeowner would have all the time in the world to visit as many model homes as possible. There is, after all, no true substitute for actually walking through a real home. When you do, you have the opportunity to not only get a 'feel' for the space, but you can examine the details. How's the craftsmanship on those Aristokraft cabinets? What kind of windows did they use? Can you hear noises upstairs or next door, or does the space feel like a private retreat?
So sure, best case scenario, all our prospective home buyers would come to a whole bunch of our model homes, and some are able to do just that!
Others, though, simply don't have the time or availability to make it out to a model home. Our lives are busier than ever, after all, so looking for efficient ways to get the next best thing has become increasingly popular among our prospective customers. That's why we put a lot of time and care into our virtual tours.
We recently remodeled our virtual tour page to make it even easier for you and your family to take an online walk-through of a whole slew of our customizable floorplans. From the popular Covington to the spacious Fairfax to the cozy and classic Providence, these tours are available for you to click, scroll, and cruise your way through on your own time, from the comfort of your laptop.
These tours are an incredible useful way to visualize a home, and your family inside it. And while they can't replace the value of visiting a home in-person, they're definitely a huge step up from looking at flat blueprints and specs!
Take a look and see how you might picture yourself in your own dream home, built by Wayne. And, in the meantime, check out these videos of some of our most popular models, created by virtual tour producer Matterport!
Made your way through the tours and ready to chat with our team about your dream home? We're here for you!
About Wayne Homes
Wayne Homes is a custom homebuilder in Ohio, Pennsylvania, Indiana, Michigan, and West Virginia (see all Model Home Centers). We offer more than 40 fully customizable floorplans and a team dedicated to providing the best experience in the home building industry. For more information, Ask Julie by Live Chat or call us at (866) 253-6807.