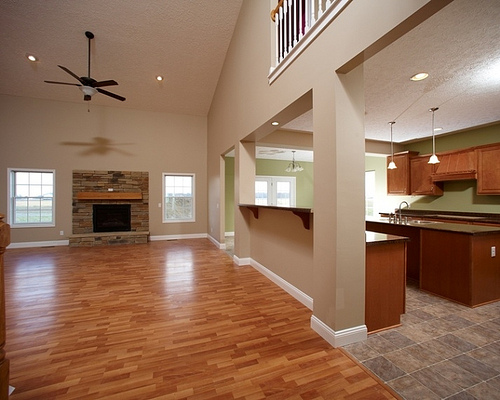 Meet Your Dedicated Field Manager
When you build a custom home with Wayne Homes, you'll notice right away that our business is really about people. At each step of the building process there are friendly, accessible, and knowledgeable team members who are here to make the process easy, affordable, and fun.
One of the most important people that you'll meet when you build with Wayne Homes is your Field Manager. Our Field Managers are part of an award-winning team of professionals that earn rave reviews from customers like Sean and Yvonne from our Portage office, who had this to say about building with Wayne Homes:
I can't imagine a smoother home buying process unless you provided a live-in guide for us the whole time.
So what exactly does a Field Manager do?
Once you've completed your floor plan selection and secured financing, your dedicated Field Manager will manage the entire process of building your home on time and on budget. Your Field Manager is at your beck and call throughout the building process to listen, answer questions, and communicate about the progress of your home.
Learn more about the role of your dedicated Field Manager:
Here are just a few additional ways that your Field Manager can be an invaluable resource when you build your family's dream home:
Design Review: At Wayne Homes, your home begins with a generous list of included features that add value to your home, but that's just the beginning. Once you've chosen one of our more than 40 custom home floor plans and made your selections, your Field Manager will review your options with you in detail so you can feel confident that your home will be built just as you envision. See all floor plans >
Customization: Want to build a sunroom, move a wall, add custom cabinets, put a fireplace in every room? At Wayne Homes, there are thousands of ways to customize your home. Your Field Manager is responsible for making sure that no matter how many customizations you request, each one is ordered and installed exactly as you wish. View hundreds of customization ideas >
Find out more about how our Field Managers, and our entire team, make the process of building a custom dream home easy, affordable and fun. Simply stop by a Model Home Center, tour an Open House event, or Ask Julie by Live Chat on our website from the comfort of your home or office.
Wayne Homes is a custom home builder in Ohio, Pennsylvania, Indiana, Michigan, and West Virginia (see all Model Home Centers). We offer more than 40 fully customizable floor plans and a team dedicated to providing the best experience in the home building industry. For more information, Ask Julie by Live Chat or call us at (866) 253-6807.