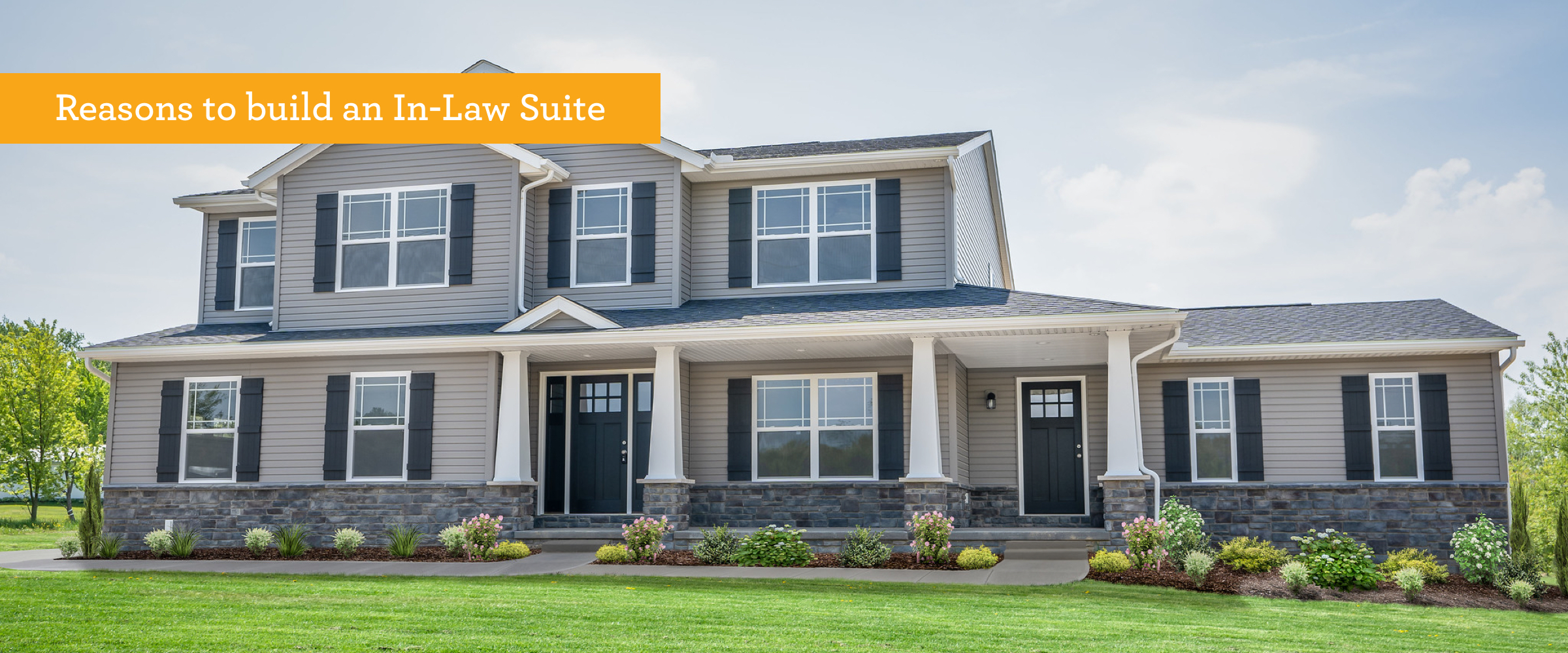 The Benefits of an In-Law Suite
In-law suites are becoming increasingly popular in homes across the country.
Especially newly built homes. Why is that?
Well, it's a combination of our population staying healthier longer and living to an older age as well as multigenerational living becoming more frequent among families. In short: our moms and dads are coming to live with us because it's not just good for them…it's good for the whole family!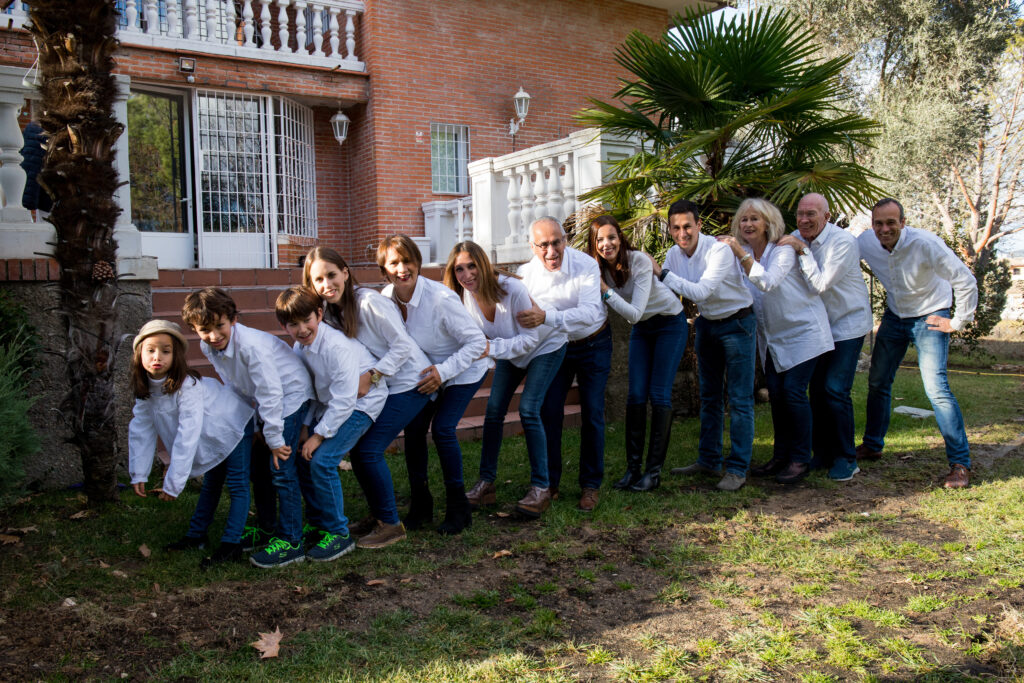 Studies have shown that grandparents who care for their grandchildren live up to five years longer than those who don't. So, if you're all under one roof and grandma or grandpa is able to watch the kids, and therefore live a longer, healthier life, well that's definitely a win-win!
Multigenerational living has grown steadily in the U.S. since the 1970s. From 1971 to 2021, the number of people living in multigenerational households quadrupled! So, if you're considering a home with an in-law suite, you are definitely not alone. An in-law suite is typically a living space that is separate from the main home but with a direct access point from the main home. In-law-suites can range from just a bedroom/closet/bathroom to a full kitchen, living room, multiple bedrooms, and a bathroom. These spaces are typically smaller than the main home they are attached to so that they are more manageable in size.
There are many reasons why Wayne Homes customers choose to add an in-law suite to their new home.
Some have aging parents who are experiencing declining health and they prefer to care for them in their home rather than in an assisted living facility. Some have parents who play a significant role in their children's care so it's convenient for them to be living so close. Some have moved closer to family and want to be in closer proximity as the years go by. For some, it's a wise financial decision to pool their resources. For some, they plan for their young adult children to live in the space while starting their careers and saving up for a separate home of their own. The reasons are endless.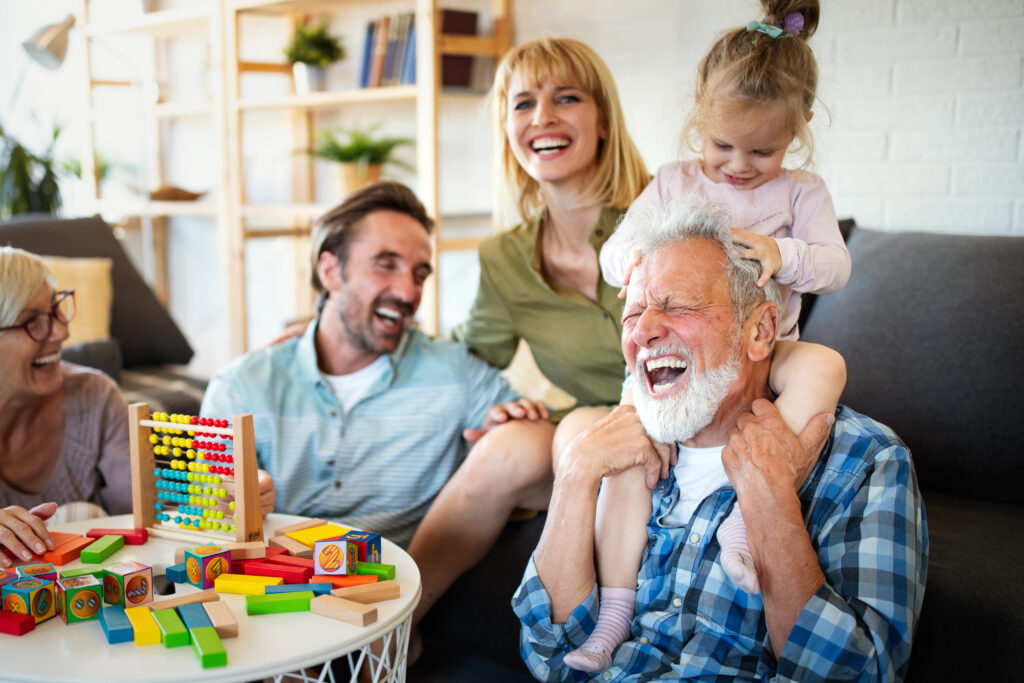 In-law suites provide an amazing opportunity for aging adults to continue to have their own independence while also having additional support nearby. They also provide opportunities for grandchildren to grow up in close proximity to their grandparents.
In-law suites are a great option when our customers are retiring and looking to downsize. There's less maintenance, they provide ample space that's not overwhelming to care for, and there's added support nearby.
The additional living space also adds value to the home. Additional bedrooms, bathrooms, etc. all increase the value. These are also spaces that could be rented out for additional income in the future.
Often, customers choose to make their in-law suites more accessible by changing the doorways to 3′ wide.
The good news is that regardless of which Wayne Homes floor plan you like best, you can add an in-law suite!
Most often, in-law-suites are added on the first floor of the home. Sometimes they can be added to the basement, particularly if the grade of the property allows for a walk-out basement. Some design/layout changes may be needed in order to accommodate the added in-law-suite (i.e.- windows on the second floor may need to be relocated in order to accommodate the roofline of the in-law-suite below), but these changes can easily be made by our team as your home's design is finalized. Additional space can be added to the garage to accommodate additional cars. Consideration needs to be made for whether the in-law suite will have in-suite laundry or if it will share the laundry room of the main home. Sometimes customers choose to access the in-law suite through the laundry room in order to provide convenient access to the laundry hookups.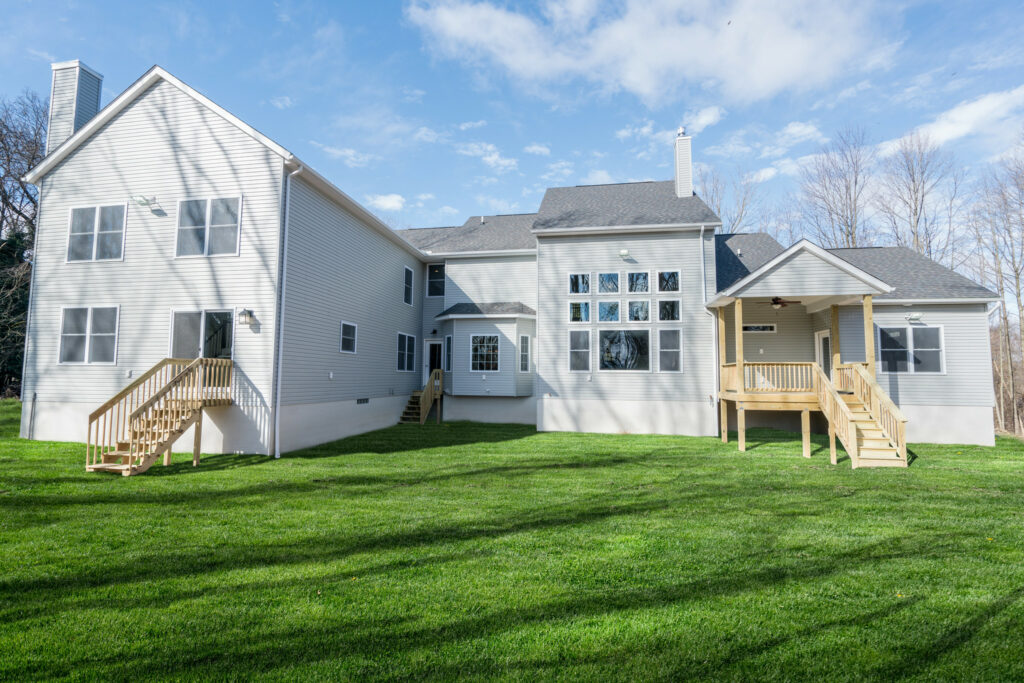 Wayne Homes has three in-law suite floor plans available that can be added to our floor plans (some floor plan design changes are needed in order to accommodate):
Option A – bedroom with wall closet and bathroom
Option B – bedroom with (2) wall closets, bathroom, living room, and kitchenette (this is the in-law-suite option shown at the Newark Brentwood model home)
Option C – bedroom with (2) wall closets, en suite bathroom, living room, kitchen, and laundry closet
Or a custom layout in-law-suite can be added (which is what the customers in the open house video selected)
The Brentwood Farmhouse model home has an in-law suite, and it is a great way for you to see firsthand what a Wayne home with an in-law suite is like and how it lives.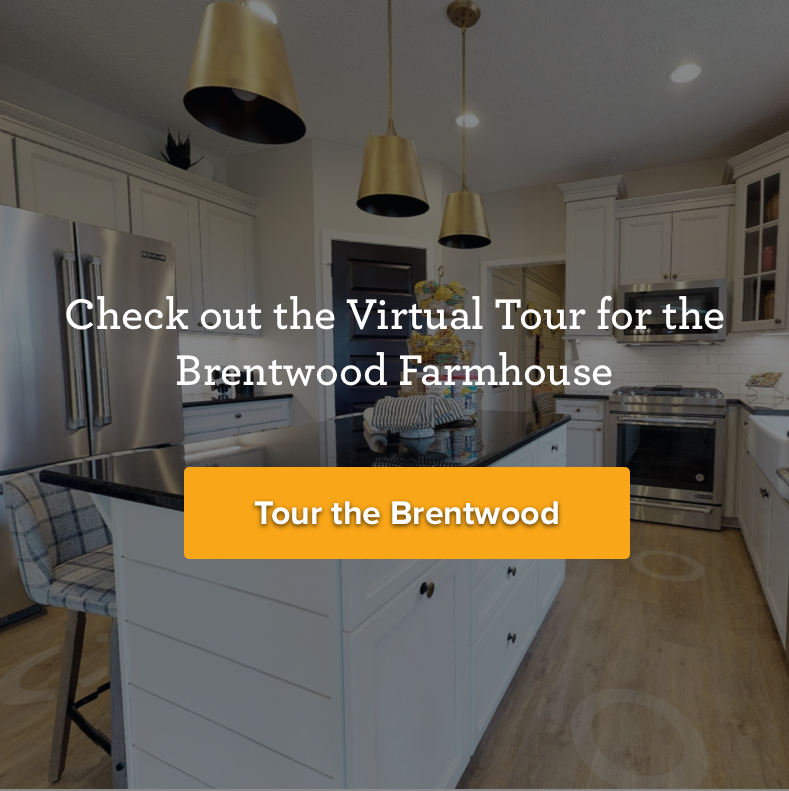 The Brentwood Farmhouse floor plan typically includes 2184 square feet, but with the additional square footage of the sunroom and the in-law suite, the Brentwood Farmhouse model is now about 2700 square feet. The in-law suite added to the first floor of the model home is approximately 400 square feet, which includes a living room, kitchenette, bathroom, and bedroom. There is access to the in-law suite from the great room which provides additional privacy due to the first-floor owner suite being located on the opposite side of the first floor of the home.
Another beautiful Wayne home that features an in-law suite is the Providence II which we featured in an Open House video last December.
This home features a custom kitchen layout with an added cooktop and cabinet below, as well as a wall oven cabinet. The kitchen sink and dishwasher were relocated to the front wall of the kitchen, the owner's entry closet was expanded into the included pantry space, and an approximately 4′ x 10′ walk-in pantry was added, pushing into the in-law suite. An additional approximately 21′ x 18′ garage was added which leads directly into the in-law suite for convenient access. The in-law suite is about 900 square feet in size and can also be accessed from the dining room in the main home. The in-law suite includes a dining room, kitchen, living room, bathroom, and bedroom with walk-in closet. This Providence II features porch access from the patio slider on the rear wall of the dining room and from a second patio slider on the rear wall of the in-law suite dining room.
As you can see from the Brentwood and the Providence II, adding an in-law suite is a great way to add square footage to the home that can be used by aging parents/grandparents, or even by grown-up kids if they aren't quite ready to leave the nest…yet. Either way, in-law suites add value and are now something many families are looking for in a home.
Curious to learn what it might cost to add an in-law suite? Contact us and we can put together a budget that makes sense for you!
---
About Wayne Homes
Wayne Homes is a custom homebuilder in Ohio, Pennsylvania, Michigan, and West Virginia (see all Model Home Centers). We offer more than 50 fully customizable floorplans and a team dedicated to providing the best experience in the home building industry. For more information, Ask Julie by Live Chat or call us at (866) 253-6807.
Disclaimer: The details of this blog are accurate as of the publish date, but are subject to change.